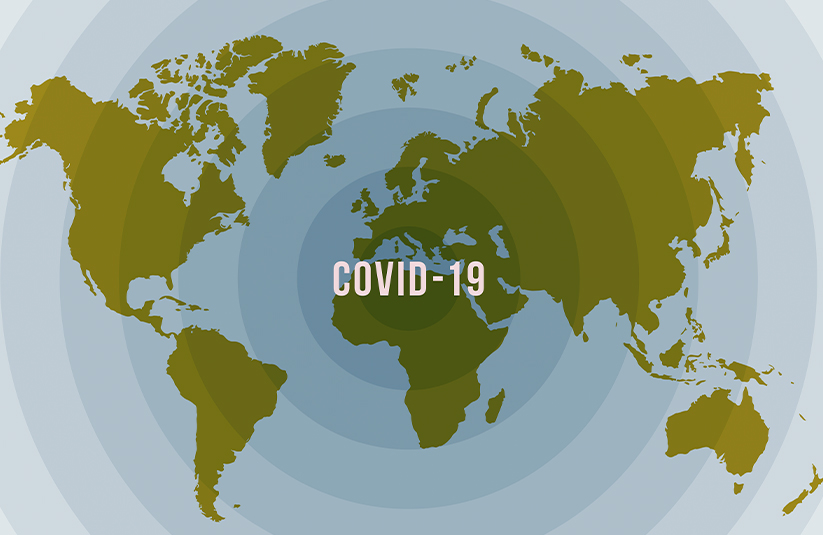 The COVID-19 pandemic has spread to every country on the planet, with countries in Europe and the Americas seeing an especially large numbers of cases. The prolonged crisis has greatly impacted healthcare workers across all settings, and despite the varied responses around the globe, there are many similarities in their experiences. Here is a look at how COVID-19 has affected physicians in countries worldwide.
Mental health has declined
Stress and social distancing have taken a toll on physician mental health during to the pandemic.
Many physicians report feeling lonelier since the pandemic began, according to a Medscape report based on a survey of 7,500 physicians from the U.S., Brazil, France, Germany, Mexico, Portugal, Spain, and the UK. Over half of respondents in Portugal (51%) report feeling more isolated, with similar numbers reported by American and Brazilian physicians. Even in Germany, which reported the lowest increase, one-third (32%) of physicians are struggling with loneliness.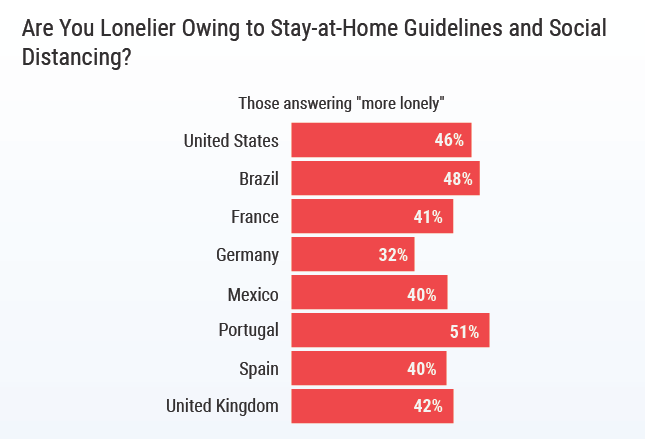 Perhaps to cope with these negative feelings, many physicians have turned to eating and drinking more. In Brazil, 43% of physicians report eating more since the pandemic began, and in the UK, 20% have reported an increase in drinking to deal with their stress.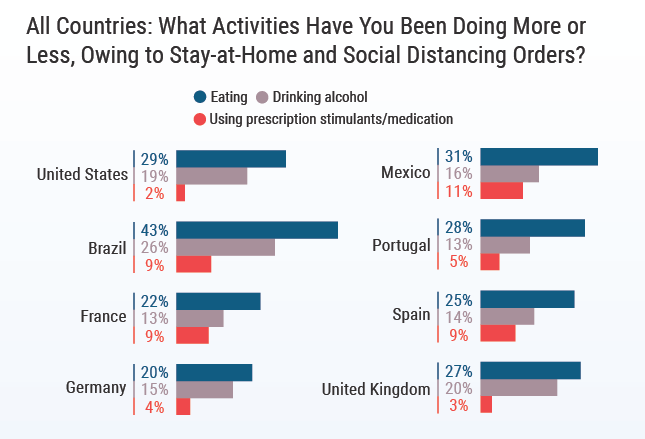 While this may be a common reaction to stressful events, internist Dr. Paul Llobet, who was working a locum tenens assignment in Guam when the pandemic hit, says physicians should try to deal with negative feelings in healthier ways. "Whether that's telemedicine with a mental health counselor, connecting with family, exercise — positive things, not negative outlets like drinking. Find your way to normalcy however that is."
In the U.S., two-thirds of physicians (64%) say feelings of burnout have intensified since the pandemic began, and 44% reported an increase in stress at home, according to Medscape.
"It's a marathon, not a sprint," says Dr. Holly Llobet, a critical care physician who worked locums in Guam alongside her husband, Paul. Instead of her usual one week on, one week off schedule, she ended up working 30 days straight. However, she says the hospitals in Guam tried to reduce burnout in their staff by providing meals, breaks, and time to rest.
Incomes have fallen
Worldwide, physicians report their income has dropped since the pandemic began. In the U.S. and Brazil, nearly two-thirds of physicians say their income has decreased (62% and 63%, respectively). In Europe, on average 2 in 5 physicians have seen a reduction in pay. Spanish physicians experienced the smallest shift in pay, with 31% stating their pay had decreased.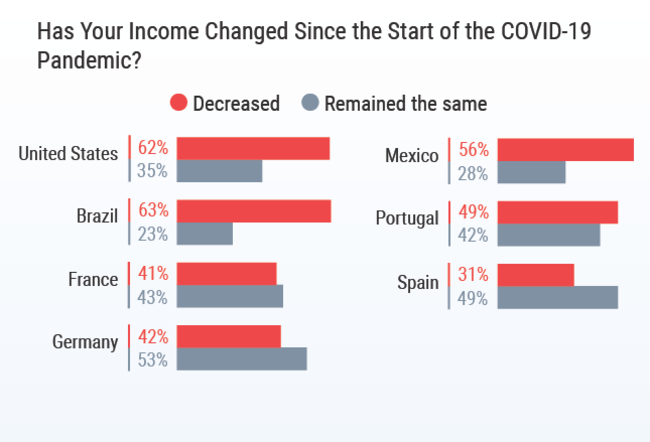 In the U.S., 61% of physicians reported an income drop of between 11% and 50%. Physicians who saw declines of more than 50% were those who typically handle more elective procedures — plastic surgeons, allergists, ophthalmologists, and otolaryngologists.
A survey conducted by CHG Healthcare of 1,200 physicians, NPs, and PAs in the U.S. found that 13% of physicians had been laid off or furloughed due to the pandemic, and 74% were working fewer hours than previously. To make up for the loss of income, respondents reported they were planning to apply for unemployment assistance, reduce expenses, and rely on savings.
Worries about PPE persist
In most countries, at least half of physicians had personally treated COVID-19 patients. However, many respondents also said they didn't always have appropriate PPE while providing care. In the U.S., 23% of physicians reported treating COVID-19 patients without appropriate PPE; in Spain, that number increased to 67% of physicians.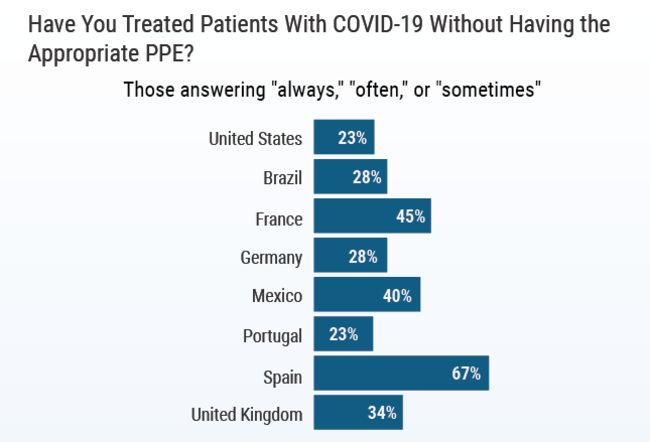 This lack of PPE likely contributed to some physicians contracting the virus. In Spain, 1 in 5 physicians reported being diagnosed with COVID-19. Between 10% and 20% of physicians reported positive diagnoses in Brazil, France, Mexico, and the UK. In the U.S., 5% reported receiving a COVID-19 diagnosis.
Psychiatrist Dr. Askar Mehdi was preparing for a locums assignment in New York state when he fell ill. It was early in the pandemic, and despite limited testing, he eventually received a positive diagnosis. This required him to quarantine for two weeks before heading back to work, creating stress for both him, his family, and his employer.
Caring for COVID-19 patients understandably contributed to anxiety among many providers, with 56% of respondents to CHG's survey stating they were worried about contracting the virus. Over two-thirds (68%) reported being fearful of passing the virus to a family member.
Dr. Holly Llobet says even from a distance, she and her husband worried about their parents. "We were constantly worrying, 'What if our parents get sick?' And if they did, how would we get home? What if we couldn't get there? What if we get sick, and what if we die on this island?" she remembers thinking.
Reasons for hope
Despite the difficulties that physicians have faced worldwide due to COVID-19, there are signs pointing toward improvements.
A hospitalist in Washington state says care is improving as physicians learn more about the virus and how to treat it. "I think we're definitely getting better with routines and PPE. As far as how different we're treating them today, versus at the early stage of the pandemic, I would say that we're getting better at everything. The more you practice, the better you get at it."
Some countries have already demonstrated a way forward, with New Zealand being largely successful at controlling the virus. Dr. Delilah Restrepo, an infectious disease physician, spent a year working locums there before the pandemic hit. She stayed on to help the country's response and was blown away by what she saw.
"They've done a fantastic job with the pandemic response," she says. "I noticed there's a lot of community feel in New Zealand. Everyone does what they're supposed to do. It's been valuable to see how, if you stick together, you really get things done. Of course, geographically it has its advantages, and everyone suffers in one way or another because we're still isolated, but it's been quite an experience."
What has your COVID-19 experience been like? Share in the comments below.
Charts credit: Medscape.com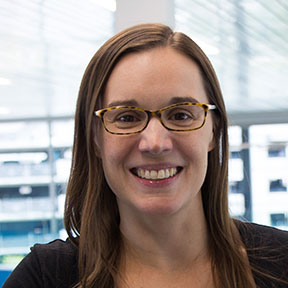 Alisa Tank is a content specialist at CHG Healthcare. She is passionate about making a difference in the lives of others. In her spare time, she enjoys hiking, road trips, and exploring Utah's desert landscapes.