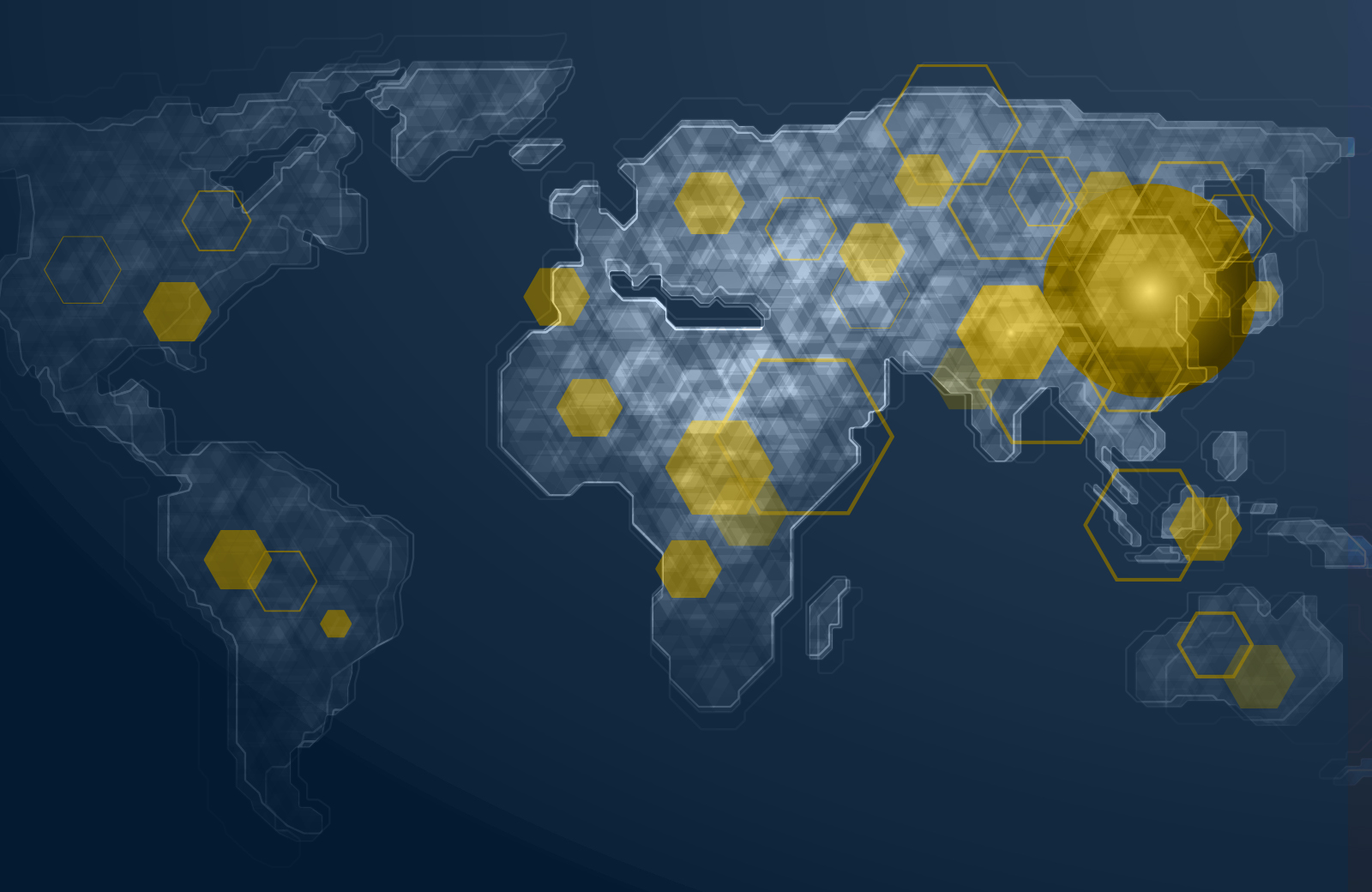 Last updated 4/17/20
As the novel coronavirus spreads across the globe, life is changing for people everywhere. For locums physicians already planning or hoping to work abroad in the coming months, the influx of COVID-19 patients is also bringing changes to the international locums landscape.
How much COVID-19 is impacting international locums varies by country. Luckily, most communities see the value that locums physicians bring and recognize they're needed now more than ever. Our team has been closely tracking updates and changes to immigration, licensing, and travel in each of the countries where we send physicians. Here's an overview of what physicians should expect.
Note: All information is correct as of April 3, 2020. As the situation surrounding COVID-19 changes quickly, please contact your recruiter for the most up-to-date information.
U.S. Territories: Guam, Virgin Islands, and Saipan
There is currently an increased need for physicians in Guam — especially for hospitalists and emergency medicine physicians. An emergency licensure order is in effect, which means that physicians can get to work there quickly to help address the COVID-19 crisis. If you are interested in helping, most physicians can be ready to start working in Guam in as little as two to three weeks.
For physicians who are already on assignment in Guam, the government will temporarily extend licenses if needed. Emergency licenses for rapid response physicians are also available but will expire when the emergency order is lifted. For physicians who are currently in the process of obtaining a license for non-emergency response work, there may be delays in obtaining a license while the Guam Medical Board prioritizes emergency applications.
All travelers entering Guam are subject to a 14-day quarantine; however, in some cases, physicians who pass a health screening may be able to begin work sooner. While travel options are limited, flights are arriving daily via Hawaii. Housing is also plentiful, as many hotels and rentals usually booked by tourists are currently empty. Keep in mind physicians are required to quarantine in a government-approved location at their own expense.
Physicians are also needed in the Virgin Islands and Saipan and could be ready to go to work there in as little as a week for the Virgin Islands or two to three weeks for Saipan. As U.S. territories, licensing requirements have been changed temporarily to facilitate the swift arrival of physicians. Currently there is no quarantine requirement upon entry to the Virgin Islands, though travel to specific islands may be limited.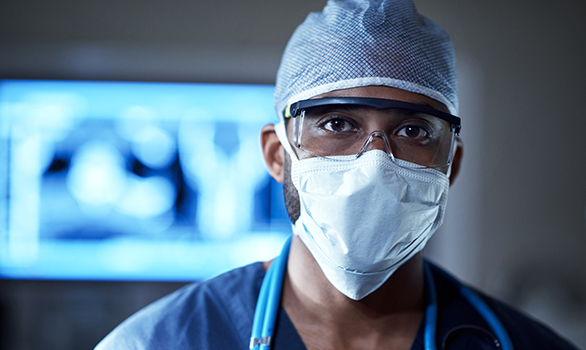 New Zealand
The country is currently in a Stage 4 alert level, meaning residents should remain home except for essential tasks. Physicians who are currently on assignment can continue providing care, though they should limit their travel otherwise. Additionally, physicians who are nearing the end of their contracts will be given an automatic visa extension through September 25, 2020.
While New Zealand has limited the entry of visitors into the country, many healthcare workers — including locums physicians — are considered essential workers. Flights to and within the country are limited, but this has not stopped physicians from being able to travel. The government has created a process for physicians to request entry into the country, and once a physician is approved, they may also submit a request for family members or partners to accompany them. Please contact your recruiter if you have questions about this process.
Physicians who arrive in New Zealand are required to spend 14 days in quarantine upon arrival. The quarantine must take place in the city in which the physician arrives, and meals and lodging are provided by the Ministry of Health. Many of our clients have arranged for physicians to work on administrative tasks during this time, so they're able to begin work while in quarantine.
Because it often takes four to six months to start an assignment in New Zealand, any physician who is interested in working there in the future can begin the application process now. However, there may be some delays while the New Zealand government prioritizes emergency requests.
Australia
For physicians planning to work in Australia, their timeline will be determined by a combination of when they wish to travel, the time it takes to complete licensing, and the client's needs. While some upcoming assignments have been delayed until later in the year, we are still working with physicians who wish to work in Australia in the future. Because licensing and credentialing can take four to six months to finalize, any new locums assignment would likely be for the fall at the earliest.
Ireland
Ireland is currently only accepting European physicians, with an urgent need for emergency medicine physicians and hospitalists.
Any physicians based in the U.S. who are interested in traveling to Ireland can still begin the application process, as it usually takes about six months to begin work due to credentialing and licensing procedures.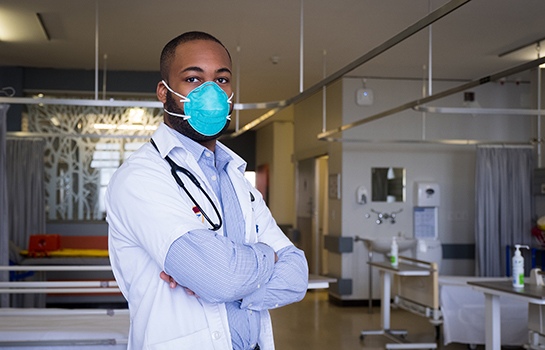 United Arab Emirates
While the United Arab Emirates has closed its borders to commercial travel, this Middle Eastern country still needs physicians. GMS has partnered with facilities in the UAE and are offering short-term assignments (6 to 12 weeks at a time) to help combat COVID-19. Specialties in high-demand include emergency medicine, critical care, hospitalists, pulmonology, anesthesiology, family medicine, and general surgery.
Physicians who travel the UAE will be required to undergo a 14-day period in quarantine where they'll onboard and provide telemedicine support as needed.  In addition to your pay, compensation includes your travel to and from the UAE by chartered plane, single-occupancy rooms (a necessity during the COVID-19 health crisis), and meals.
United Kingdom
Physicians who wish to work in the United Kingdom can continue their applications, as it typically takes four to six months or more to begin an assignment. There may be some delays in processing due to the COVID-19 situation, but it is unlikely to affect most physicians planning an assignment in the U.K.
Canada
Canada has currently closed its borders, and we're working to clarify with government officials whether locums physicians will be considered essential workers for travel purposes. We are continuing to monitor this situation as it develops.
China
The situation in China remains fluid, and immigration offices have intermittently stopped issuing visas for foreigners. Physicians who planned to begin work in the country have been delayed for now, and it's unclear how the situation will unfold in the future.
Physician safety
Your safety is our top priority, and we're working with each of our client facilities to understand what they are doing to protect physicians. We now require every facility where one of our physicians is placed to provide us with their operating manual for the COVID-19 crisis. Our clients have been very responsive, and we are hearing positive reports from our providers who are already on assignment about both working conditions and availability of PPE.
If you have questions about how a facility is handling the COVID-19 situation — from admitting procedures to PPE — please discuss this with your recruiter. Our goal is to get physicians all the information necessary to make an informed decision before heading out on an assignment.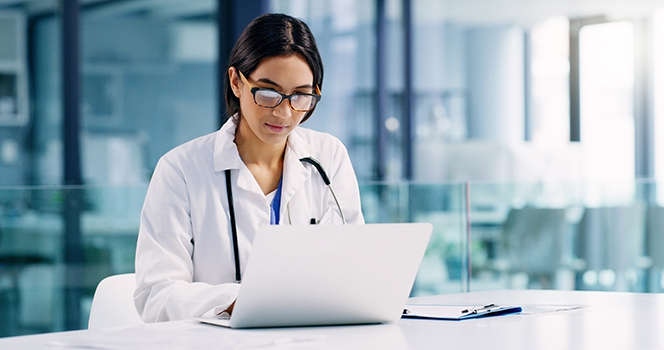 Travel warnings
The U.S. State Department recently issued a travel warning for U.S. citizens traveling overseas. This warning was primarily directed toward those who are traveling short-term or for leisure purposes. Individuals who are living and working abroad are encouraged to remain in place if possible.
While we cannot predict what travel restrictions may be implemented in the future, for now many of our physicians who are overseas have stated that they feel safer staying put.
We're here to help
The entire team at Global Medical Staffing is here to help — whether you're wanting to respond to the urgent call to fight the coronavirus or you're interested in working abroad in the months ahead. We understand this is a stressful time, and information is changing daily, and we're working hard to keep you updated on the latest conditions.
Have questions about working international locums and COVID-19? Give us a call at 1.855.846.5079.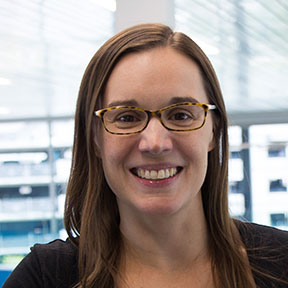 Alisa Tank is a content specialist at CHG Healthcare. She is passionate about making a difference in the lives of others. In her spare time, she enjoys hiking, road trips, and exploring Utah's desert landscapes.