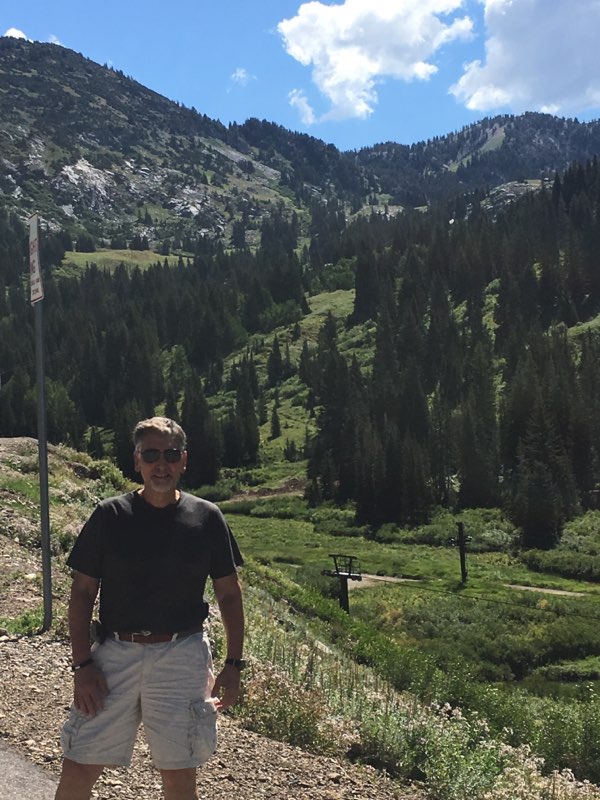 Aristotle once said, Friendship is essentially a partnership." That can be said of Dr. Ronald Stiller and his physician reps at Global Medical Staffing.
Kipp Robinson, domestic recruiter at Global Medical Staffing, recruited Dr. Stiller by pointing out that Global could pay a lot more than Dr. Stiller's permanent position, allowing less work and more travel.
"I have two passions in life: medicine and travel," says Dr. Stiller. "If you put me on a plane and send me somewhere, I'm a pretty happy guy. My ex-wife and I took our kids to China, Australia, Europe, and Cambodia when they were growing up."
The opportunity came just at the right time in Dr. Stiller's professional and personal life. He was recently divorced and wanted to travel as much as possible, and Robinson was just the right personality. During that first call, they went on to have a 45-minute conversation. Since then, Robinson and Dr. Stiller have become friends.
"It was purely fortuitous that my call was with Kipp," Dr. Stiller says. "We hit it off immediately. He's more than my handler. He became a friend, despite the age and geographical differences."
Robinson echoes the sentiment: "He's my 72-year-old friend. I've come to him about my professional growth. He's a father figure because he knows both medicine and hospital administration. He calls things like they are, bringing such honesty to our relationship."
Choosing the right assignment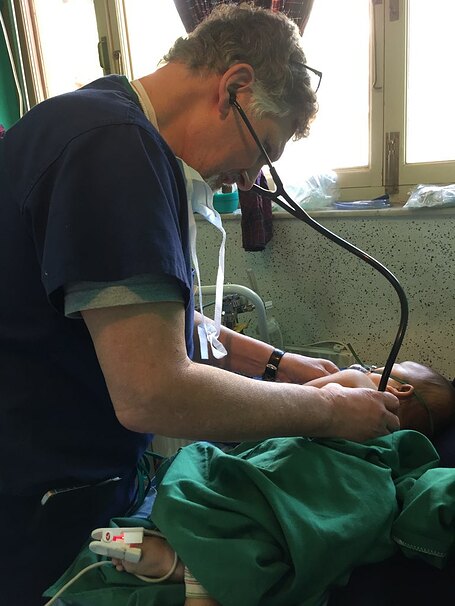 Dr. Stiller mostly works a regular shift in Walla Walla, Washington, with some shifts in Spokane, Washington, and occasional shifts elsewhere to help us — and our hospital clients — out.
Dr. Stiller explains why he chose Washington state: "I was born and bred in Boston as an East Coast liberal democrat. I wanted to see something different. I wanted to travel and practice medicine."
Locums allows exactly that — and more.
The hospitalist shift in Walla Walla, as well as some work in Spokane, felt like a great fit. It was quite different from Dr. Stiller's East Coast life and his daughter is a medical resident in Seattle, which has allowed him to see her more often.
In addition, Dr. Stiller has always been dedicated to medical missions with Surgical Core International. He's been all over the world, including Burma, Ethiopia, Bhutan, and Kazakhstan. With his extremely flexible locums schedule, he can continue to go on these trips, where he provides care for those who have received plastic surgery procedures after being born with deformities or having been in accidents.
"Bhutan is in the middle of the Himalayas. It's exquisite, and a country with limited healthcare resources," Dr. Stiller explains. "You get even deeper into the culture when do healthcare in a country, and really get to see people dealing with their struggles. For instance, some patients in Bhutan had been mauled by bears, which really put a burden on the family, village, and the person. To be able to be involved in the restoration of that, or a cleft palette, for instance, is rewarding. We get a lot back from the experience."
Benefits of locums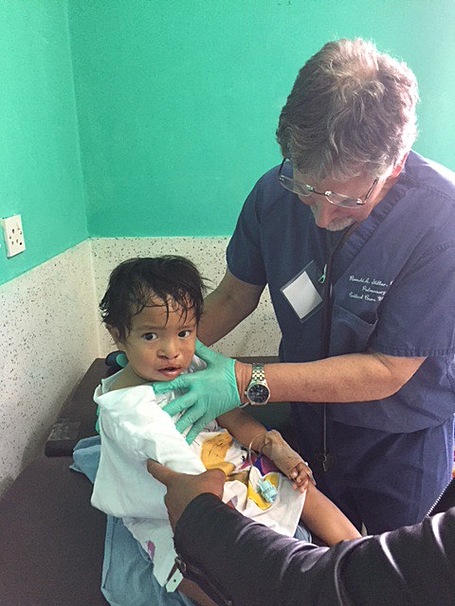 Dr. Stiller retired from his full-time position the summer after he started with us.
"He's the poster boy for locums: highly qualified, extremely skilled, and genuine — with excessive training beyond the scope of what he's doing for us," Robinson says. "He was the academic attending that taught everyone how to be a doctor, and has been an influential leader for many years at his full-time position, but he's still humble."
Dr. Stiller, like most of our domestic physicians, gets paid well, better than a long-term position. For this reason, and because of where he is in his career, Dr. Stiller usually works one seven-days-in-a-row hospitalist shift a month with the rest of the time to travel and pursue other passions.
"He gets to practice medicine where they love him and where they make him feel wanted," Robinson says. "He's overqualified as a hospitalist, and there are a couple people living who would not be alive in Walla Walla if Dr. Stiller hadn't been working. He's an invaluable member to the team there."
Dr. Stiller adds, "I have a new family away from home at Walla Walla. I have been able to expand my horizons and meet other people. The locums universe pays well, so lots of doctors do it for the money, but for me, I find that it's a joyous thing to do."
How to choose a locum tenens agency
Having a physician recruiter that you genuinely like and connect with plays an important role in ensuring you have successful locums assignments and experiences. We at Global Medical Staffing go out of our way to develop caring relationships with our physicians — and to ensure a good personality fit between reps and doctors. This is one thing that sets us apart from other locums agencies, and something we hear often from many of our physicians.
Dr. Stiller, like many of our physicians, has met all of his Global Medical team in person. At one point during a layover in Salt Lake City (where we're headquartered), Dr. Stiller and Robinson hiked a local mountain peak and had meals together. Dr. Stiller also got to meet the rest of his team, which include reps who handle credentialing, the travel logistics, the assignments, and the scheduling.
"I'm sure that people from other agencies have personal connections with their doctors, but I can say that my experience with Global has been enormously satisfying, and I wouldn't trade it for anything," says Dr. Stiller.
If a problem does come up, Dr. Stiller, like all of our doctors, can text the team personally to get any issue resolved. Additionally, we take time to put the extra effort into all of the little details, to prevent problems and keep our physicians satisfied.
"I value my relationships with Global," Dr. Stiller says. "'Warm personalities' doesn't even begin to touch what I feel about them. These are wonderful people that I can call friends. We care about each other."
Interested in learning about how locum tenens can help you soar? View today's locum tenens job openings or give us a call at 866.858.6269.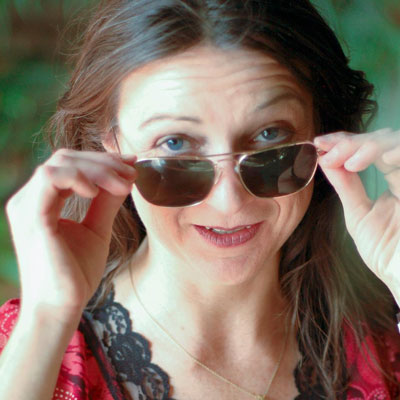 Kari Redfield is a professional content marketing writer. She also is a novelist and writes for newsstand magazines and has had work appear in publications such as Arizona Highways, Sedona Magazine, and American Fitness. And like the locums physicians profiled in these stories, she loves the flexibility and new experiences that her unique job provides, and loves to travel. She has been known to spend weeks in the U.S. West in her Aliner, checking out classic trad rock climbs, epic mountain bike rides, and other adventures while writing from the road.