Ever wanted to live like a local on the "Emerald of the Sea" with its 40 shades of green, as immortalized in the Johnny Cash song? From rolling hills to castles to pubs to quaint bed and breakfasts, Ireland is known as a gorgeous island nation with lots of nature and loads of history, including castles and functioning medieval cities. It also is considered a great place to live — voted the third best country in the entire world in 2019 by the United Nations.
Now that Global Medical Staffing offers assignments in the Republic of Ireland (i.e. Ireland), here's what you need to know about locum tenens in Ireland.
The healthcare system
The Republic of Ireland (which is its own country separate from the U.K.'s Northern Ireland) uses a public healthcare system run by the Health Service Executive (HSE). This system provides health and social services to Irish residents (who intend to remain there for a least a year), as well as EU/EEA or Swiss nationals. Because there can be a long wait for certain healthcare services, many people purchase private health insurance to access treatment faster.
The Irish rate their healthcare as very good, with public satisfaction ratings of 90% for outpatient treatments, 85% for inpatient services and 97% for general practitioners, according to International Living.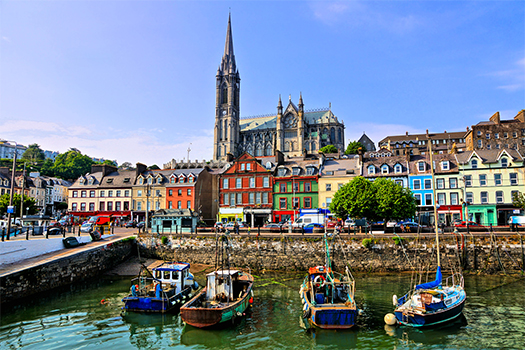 Ireland had about 14,200 hospital beds in 2017, according to Statista, for a then population of about 4.7 million; the population now is about 4.9 million. Ireland has nearly 90 hospitals, along with a broad network of general practitioners of about 2,500 who handle non-hospital cases, including private surgeries.
Locum tenens in Ireland
Ireland hires some locums tenens physicians while searching for long-term physicians, or to cover shortages, and pays about the same as the U.S. Assignments are a minimum of 12 months because of the time needed to get through the credentialing process, apply for a medical license, and acquire a work permit. We work with you through these processes, and your license and work permit are paid for by the employing hospital; your housing and transportation are often covered too.
In Ireland, you won't have to contend with nearly as much paperwork as in the U.S. For locum tenens, Ireland most needs psychiatrists, radiologists, emergency medicine physicians, pediatricians, and general practitioners.
General practitioners may have a high caseload; Dr. Amy Schneider told the Andover Beacon that she typically saw 40-50 patients daily while on a short-term locums assignment in rural Ireland several years ago. "Even though it was busy, the physicians seemed very happy there, less stressed than the United States," Dr. Schneider said.
RELATED: Locum tenens in the UK: Practicing in the Old World
Living in Ireland
In addition to a high quality of life, Ireland has lots of yummy, fresh food; friendly people; a laid-back pace of life; and quant cottage B&Bs. The locals speak both English and Irish.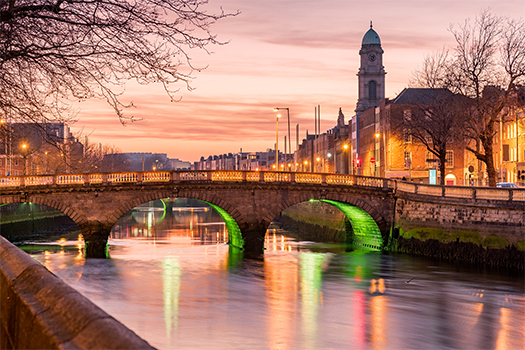 The cost of living is the 10th most expensive in the world, according to GoBankingRates. "Ireland is still 15% less expensive to live in compared to New York City. You'll notice the most significant savings on rent, which is typically 53% cheaper," says the report.
Ireland has moderate temps and cool summers and mild winters, consistently humid weather, with overcast skies nearly half of the time. USA Today says that rain is frequent, especially in the western half of Ireland.
Must-see tourist attractions
Ireland has a long history, having been inhabited for more than 9,000 years by groups like the Riata, Laigin, and Cruthin — then, later, the Vikings, Normans, Welsh, Scots, and English. They left their mark on the land and culture, including through castles, ruins, gorgeous buildings, festivals, food, and whiskey and beer.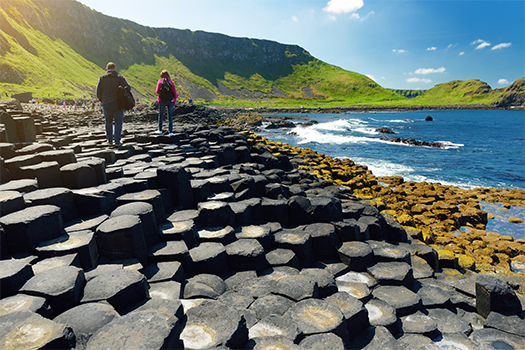 Be sure to take in the capital and largest city: Dublin, dubbed "the land of saints and scholars," with more Nobel Prize winners for literature than any other country in the world, earning it recognition as a UNESCO City of Literature. Then city of 1.9 million was originally founded as part of a Viking settlement. A must-see sight, according to PlanetWare, is Grafton Street, with buskers, flower-sellers, and performance artists. Check out Trinity College, an ancient treasure founded in 1592 by Queen Elizabeth I. Visit Kilmainham Gaol to see where the leaders of the 1916 Uprising were executed. Visit St. Patrick's Cathedral, Ireland's largest church, to see grand beauty and history in one place.
Cork, Ireland's second largest city with a population of about 400,000, is a must-see — featuring narrow streets, local food and music, the distinct local dialect, ancient buildings, including the award-winning Lewis Glucksman Gallery. Also in Southwest Ireland and recommended by USA Today are Cape Clear Island, a serene island escape off the coast of West Cork, as well as the many farms of West Cork.
Kilmore Quay is a great way to get an inside look into Old World Ireland, says USA Today. Visit the World Heritage Site Brú na Bóinne (the Boyne Palace), which has some of the most important historic sites and monuments in Ireland. The Cliffs of Moher are Ireland's most visited natural attraction. The "wealth of natural beauty is beyond belief," says Huffington Post.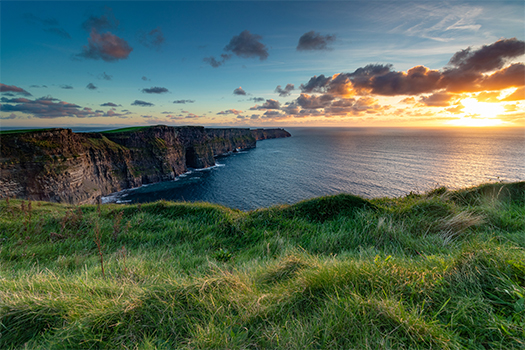 Drive the Ring of Kerry to experience Killarney National Park and Muckross House & Gardens, castles, historic houses, chocolatiers, and more. This ring road follows the coastal contours of Kerry's Iveragh Peninsula and is one of Ireland's most famous circuits.
Kilkenny City is a medieval town in southeast Ireland. Huffington Post calls it "a magical city, from its riverside castle to blocks of colorful storefronts and pubs. It also happens to be a hotspot for contemporary food and art."
Galway is "historic and bohemian," and "welcomes pub-dwellers, artisans and medieval history buffs alike. Make sure to check out the waterfront areas and sample some of the city's famed oysters," recommends Huffington Post. While there, visit the Aran Islands — mystical, frozen-in-time, and famous.
Whatever you decide to see and do as you live like a local in Ireland while on assignment, you'll find it an exciting destination, ideal for physicians who want new clinical experiences and personal adventure.
Interested in learning more about locum tenens jobs in Ireland? Give us a call at 1.866.573.0355 or view today's job opportunities.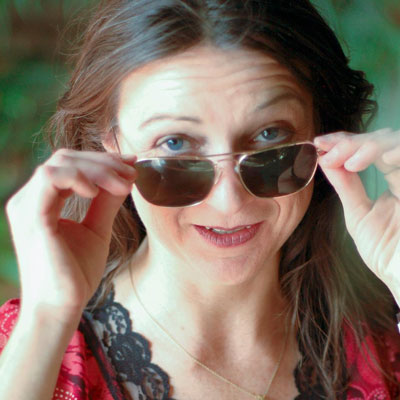 Kari Redfield is a professional content marketing writer. She also is a novelist and writes for newsstand magazines and has had work appear in publications such as Arizona Highways, Sedona Magazine, and American Fitness. And like the locums physicians profiled in these stories, she loves the flexibility and new experiences that her unique job provides, and loves to travel. She has been known to spend weeks in the U.S. West in her Aliner, checking out classic trad rock climbs, epic mountain bike rides, and other adventures while writing from the road.