The top three New Year's resolutions for 2019, according to Offers.com, are:
• Exercise more/lose weight – 38 percent
• Save money – 37 percent
• Travel – 24 percent
Other popular resolutions are to spend more time with family, work less, and eat more healthfully.
In an informal survey, we've found that many physicians are interested in these goals, too.
Tips for success
Dr. Jason Lambrese, who recently completed an international assignment to New Zealand, wants to exercise more, and he is taking a realistic approach. He's focused on how he can incorporate exercise in what he "actually" likes to do. "I don't see myself driving to the gym to exercise," he explains, and is instead looking for ways to make it fit in more naturally.
Finding a way to incorporate your goal into your current lifestyle is one way to make sure you stick to it. Here are some other ways to make sure you stick to your New Year's resolutions, according to the American Psychological Association:
• Start small. Don't go from not exercising to trying to exercise five days a week. Instead, try exercising two days at home and one day at the gym, or in a group exercise class or with friends.
• Change one behavior at a time. Focus on making one big change now, then work at it and incorporate it before taking on another behavioral change.
• Talk about it. Share your goals with others and even involve them, such as in an exercise class or routine.
• Don't beat yourself up if you slip. Behaviors develop over time. Because of this, they often take some time and effort change for good.
How locums tenens can help you with your resolutions
The good news is that locums can help physicians with many of these popular New Year's resolutions. For instance, if you want to exercise more, consider a locums stint overseas. These international placements are often considered a working vacation by our doctors because you do less paperwork, only work 40 hours a week, and get generous PTO when you're on assignment nine months or longer. All of those pictures of doctors traveling, hiking, scuba diving, running, swimming, snorkeling, canoeing, kayaking, etc., while on assignment – that's what our doctors do!
If travel is on your wish list for the new year, locums can help with that, either in the U.S. or internationally. For instance, here's how one physician is using locums to see more of the U.S. and take charge of her destiny.
Want more time with family? Locums allows doctors to spend more time with family.
Looking for better work/life balance? With locum tenens assignments, you don't have the admin duties of a typical full-time, long-term position, freeing you up from many non-medical-related tasks. Whether you take domestic assignments or international ones, as long as you qualify, you can decide how much your work, when, what types of assignments interest you, and overall set your own schedule. Reach out to us today about what you're looking for; we'll do our best to make it happen.
Is your goal to save money? Domestic locums assignments often pay more than a full-time position, and we have occasional shifts for doctors who want to make some extra money. Additionally, many physicians are doing locums full-time instead of a permanent position in order to earn more and/or work less.
Want to give back to the community? Here's how locums is helping one doctor do that, and how taking a rural assignment can help out those most in need.
If you're ready to make a change in your life, reach out to us today. Click here browse our current openings, or give us a call at 866.858.6269.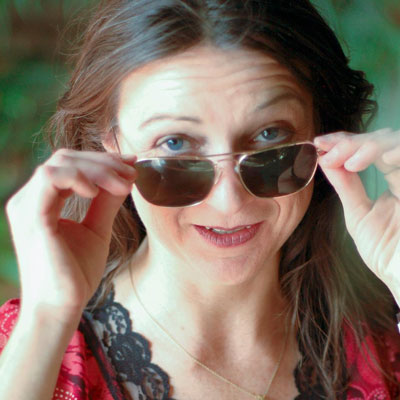 Kari Redfield is a professional content marketing writer. She also is a novelist and writes for newsstand magazines and has had work appear in publications such as Arizona Highways, Sedona Magazine, and American Fitness. And like the locums physicians profiled in these stories, she loves the flexibility and new experiences that her unique job provides, and loves to travel. She has been known to spend weeks in the U.S. West in her Aliner, checking out classic trad rock climbs, epic mountain bike rides, and other adventures while writing from the road.