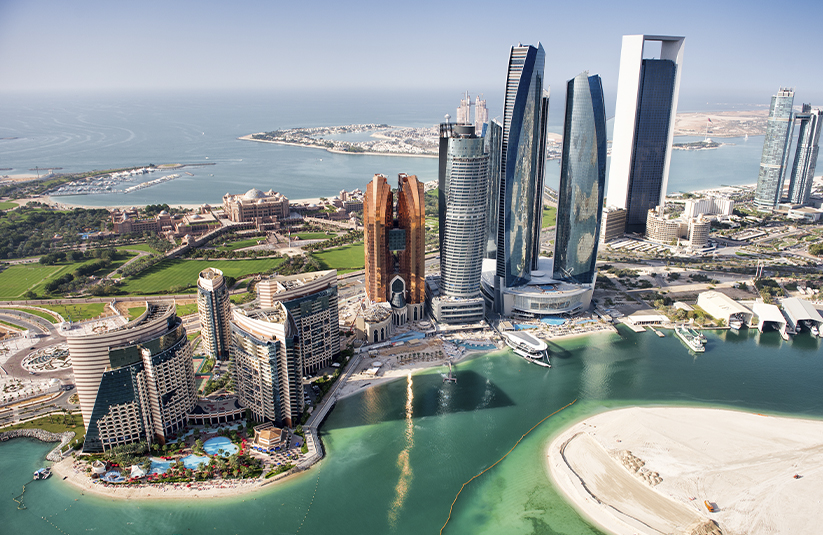 Looking for a place to gain experience, grow in your career as a physician, and maybe even rise in leadership? The United Arab Emirates (UAE) has a growing system of modern, high-tech facilities providing high-quality healthcare that needs physicians for long-term assignments. If you're intrigued, a long-term locum tenens assignment in the Middle East might be the right fit for you. Here's what you need to know before applying for a physician job in the UAE.
What the healthcare system is like
The UAE comprises seven different federated emirates, with most positions at hospitals in Dubai and Abu Dhabi, where 70% of the UAE's population lives. The facilities are modern with many brand-new locations being built.
In the UAE, healthcare is covered by private insurance that employers are required to provide, and some employers provide very high-end coverage for their employees. The healthcare system has both public facilities and private ones, and the public healthcare system is considered one of the best in the world. Many private facilities in the UAE cater to some of the world's wealthiest people.
Demand for physicians in the UAE
The UAE is looking for top physicians to staff new facilities being built to support the growing population base and medical tourism industry.
Physician pay is high in the UAE compared to other countries — comparable to physician compensation in the U.S. — with generous vacation, incentive plans, malpractice insurance covered by the organization, health insurance, relocation allowance, a stipend for kids' schooling, and more.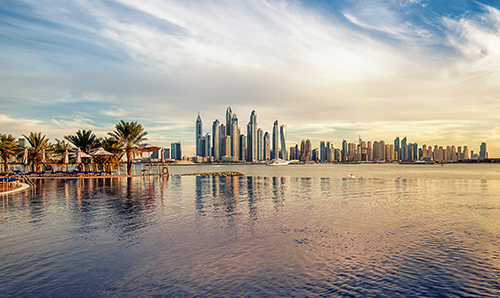 A good fit for the right physician
A good fit would be a physician who is looking for a longer-term assignment — at least two years with a potential to extend even longer. Plus, there's plenty of room to rise into leadership roles and develop a long-term career in the UAE if the opportunity is right.
The ideal is someone who's motivated, enthusiastic, and professional. Although experienced physicians are welcome, working in the UAE could be a great fit for a physician right out of residency looking to further develop their medical and leadership skills. Many specialties are needed, but the top needs right now are in the areas of pulmonology/sleep medicine, noninvasive cardiology, occupational medicine, spine surgery, and pediatric gastroenterology.
What it's like to practice medicine in the UAE
The healthcare facilities in need of physicians right now are recruiting for brand new outpatient/ambulatory care centers outfitted with state-of-the-art equipment. You will treat a variety of patients; the population is highly diverse with people who have come from all over the world. As much as 80-90% of the population are from other countries, with many workers from India and Pakistan. Because everyone must be insured, preventive care is a priority for most people.
Typical shifts are five days a week, 48 hours per week (including lunch and other breaks and admin time), and usually one weekend day a month.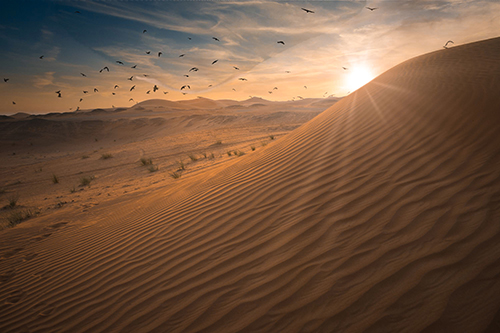 What it's like to live in the UAE
In the UAE, Arabic is the official language with Farsi (Persian), Hindi and Urdu spoken by many expatriates; English is widely spoken and understood, especially in business and in healthcare settings. In other words, English will go a long way all around the UAE.
As far as culture, family and religion center life in the UAE. Some of the emirates that make up the UAE are more conservative than others. For instance, the emirate of Sharjah requires everyone to dress conservatively and bans drinking. You're forbidden to socialize with members of another gender if you're not married to them. Despite this, travelers go there to see the palace, an amazing classic car museum, mangrove forests and more.
Dubai is more modern and even has an active nightlife. Still, be sure to avoid public displays of affection, drinking in public, or taking anyone else's picture. Dress conservatively. If you bring a partner along on assignment, you should be married to him/her. Also, Islamic law, including in Dubai, forbids same-sex couples.
Cost of living in the UAE
The cost of living in Dubai is lower than big U.S. cities like New York City or Los Angeles, but with comparable pay. Specifically, Dubai is about about a third less expensive than New York without rent, and rent in Dubai is, on average, 56% less than in New York.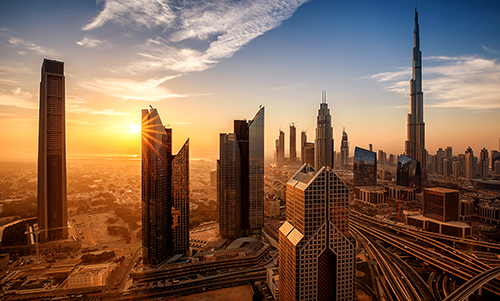 Things to see and do in the UAE
If you're up for adventure and can appear conservative and professional in public, then Dubai should be on your list as a must-see place to visit (or work a locums assignment). Dubai has one of the busiest airports for international travelers in the world because so many people visit and move there. It boasts parks, beaches, luxury resorts, shopping, the opera — all renowned attractions in Dubai that travelers rave about. Plus, it has unique attractions like the modern, future-centric Museum of the Future that imagines life in the year 2071.
While there, check out some of the other emirates, like Fujairah, which boasts windsurfing, water skiing and diving. Get sea-and-sun in the emirate of Ras Al Khaimah, and while there, check out the longest zipline in the world.
Enjoy shopping? Dubai provides not just shopping malls but entire shopping experiences with some of the most out-of-this-world architecture and thrills inside the shopping centers. Dubai boasts a futuristic architectural and high-tech setting — with a lot of money since it's the third wealthiest nation in the world. According to Lonely Planet, "this is a superlative-craving society that has birthed audaciously high buildings and palm-shaped islands."
Locum tenens opportunities in the UAE
If you're interested in visiting a high-tech society and want to live like a local in a family-centered, conservative culture, consider working in the UAE. It's an opportunity to provide high-quality healthcare without as much administrative responsibility. In short, a physician job in UAE is an exciting opportunity to expand your horizon by gaining practice experience in the Middle East.
Interested in learning more about jobs in the Middle East? Give us a call or view today's physician job opportunities in the UAE.