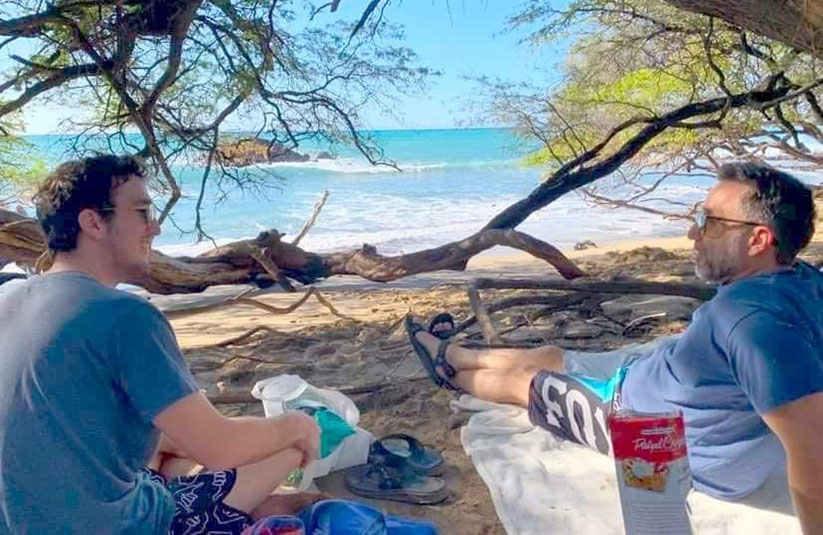 Hawaii is a bucket-list destination for many, but for Dr. Michael McGrath and Dr. Brenton Yuen, Hawaii is simply home. The Aloha State may be a hotspot for tourists, but the locals need psychiatric help just like anywhere else. Both doctors have learned valuable lessons as locum physicians on the islands. Here's what they had to say about being a locum tenens psychiatrist in Hawaii.
Why Hawaii?
Dr. Michael McGrath has been a psychiatrist for nearly 30 years. Born and raised in Chicago, he started working in Hawaii right after residency when he applied for the Public Service Loan Forgiveness Program. Once he started a family there, Dr. McGrath was officially rooted in Hawaii. Over the years, he has worked for the John A. Burns School of Medicine at the University of Hawaii and for the Hawaii Department of Health. He also started his own private practice.
Meanwhile, Dr. Brenton Yuen is still early in his career as a psychiatrist. He was born and raised in Hawaii though he left the islands for medical school. After graduating, he returned home to Hawaii for residency, finishing his psychiatry training at the University of Hawaii in 2021. With family there, it was an easy decision to continue working nearby.
Long-term locum tenens assignments in Hawaii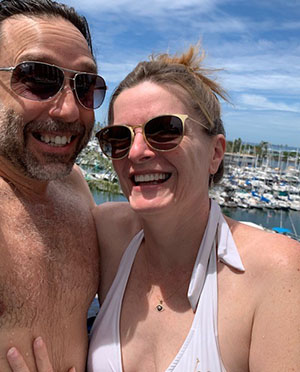 Some doctors seek out locum tenens, but locums found Dr. McGrath. In 2016, the hospital in his community needed extra help, so he decided to moonlight working locum tenens. He loved being able to help, and the extra money didn't hurt either. Now, Dr. McGrath works full-time as a locum tenens psychiatrist for that same hospital. He loves that he is highly involved with the hospital, but also likes being able to walk away from the bureaucratic issues and just focus on patient care.
Dr. McGrath says that a longer-term locum tenens assignment has also allowed him to connect well with his colleagues. "I've had nurse managers, CEOs, and medical officers come and go. But — knock on wood — I've been able to stay and be part of the transition and keep the goals of the behavioral health unit moving forward," he says.
In the future, Dr. McGrath is thinking about traveling with his wife to new destinations as a locum tenens psychiatrist. He explained that his kids are in college now, so he's not as tied to a particular place.
"The idea of being able to utilize my skillset where it would be most needed is gratifying, and the idea of being able to travel and connect with different people, places, and things, is exciting to me."
Exploring career options in psychiatry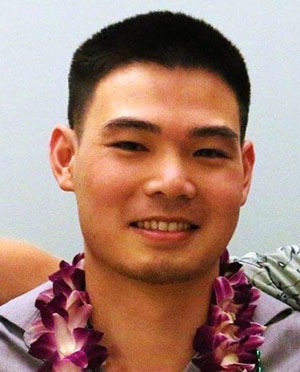 On the other hand, Dr. Yuen turned to locum tenens because he wanted to keep his options open at the beginning of his career.
"Not only did locum tenens allow me to stay here in Hawaii, but it was also an opportunity to have a foot out the door in case the desire to travel hit me," Dr. Yuen says. He latest locum tenens assignment is at a state hospital where he did a rotation as a resident.
The hospital is in the same area where Dr. Yuen grew up, so he is able to see his family weekly. Once the assignment ends, he'll have the flexibility to choose between staying on that assignment or trying locum tenens work somewhere new.
Although most residents take permanent jobs out of training, Dr. Yuen noted that he's starting to see locum tenens gain in popularity.
"There is definitely a younger crowd of locums physicians. Like me, a lot of them are fresh out of residency training, and they want to use their time when they're young to explore someplace new," Dr. Yuen says.
Discovering Hawaii
Dr. McGrath still remembers when he first arrived on the Big Island in Hawaii.
"Hawaii has great expanses of lava, which is dramatic. You have the ocean, you have the mountains, you have forest areas, you have desert-like areas, so it's got everything you could think of climate-wise and activity-wise," said Dr. McGrath.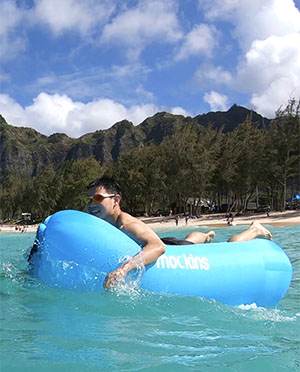 He says that Hawaii also has a feeling of isolation, which has its pros and cons. "At times, it was a minus because there's not a great community of other professionals that you can connect with. But on the positive side, there is space and the lack of crowds and traffic, which I'm very familiar with from Chicago and training in LA. You get tired of that."
Plus, Dr. McGrath says that if he ever feels particularly isolated, he takes a 30-minute flight to Honolulu, which has global culture, restaurants, shows, theaters, and so on.
Dr. Yuen prefers to stay away from anything touristy, but he loves showing new doctors his favorite spots as a local, including the quieter beaches and a slower-paced culture.
RELATED: Locum tenens in Hawaii: A passion for medicine meets an adventure of a lifetime
Choosing a locum tenens agency
When Dr. Yuen was finishing his residency, he received recruitment emails from many different locum tenens agencies, but Global Medical Staffing felt like the right fit.
"Global seemed to have these really good options that aligned with what I wanted to do," said Dr. Yuen. "I spoke with current locum providers who were doing locums assignments at the state hospital through Global. They all had nothing but positive things to say."
Interested in learning more about locum tenens psychiatry jobs in Hawaii? Give us a call at 1.866.858.6269 or view today's job opportunities.

Kathleen Stone is a freelance writer living in Salt Lake City, Utah. In her spare time, she loves going to the desert, trying new foods and being with family.