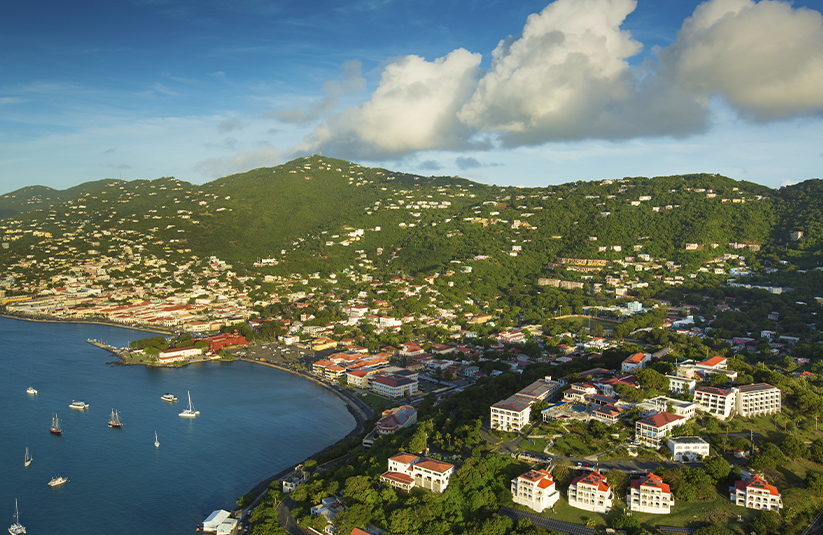 Anesthesiologists are in high demand as locum tenens physicians. A growing shortage of anesthesiology professionals and an aging population means that anesthesiologists can pick and choose where and when they want to work. If you're looking for change of scene, here are five breathtaking locations that need locum tenens anesthesiologists today.
1. Georgia

Georgia's healthcare system faces challenges which locum tenens anesthesiologists can help address. The state falls in the bottom quintile of U.S. News and World Report's annual healthcare ranking, which measures how well states are meeting citizens' healthcare needs. The report ranks states based on three benchmarks, including access to care, quality of care, and overall health of the population. Additionally, Georgia ranks 48th in clinical care (an assessment of access to quality healthcare and preventive services) in the America's Health Rankings® 2021 Annual Report from United Health Foundation.
Despite these challenges, Georgia is making important strides in improving healthcare for residents. The state has five medical schools, public health departments in all 159 counties, and high-quality hospitals in metro areas. Further, the state participates in the Interstate Medical Licensure Compact (IMLC), an agreement among participating states to streamline the licensing process for physicians who want to practice in multiple states.
From state parks and beautiful beaches to charming towns and historical sites, Georgia offers plenty to explore during your time away from work:
View anesthesiology jobs in Georgia
2. New York

You know the saying: if you can make it in New York, you'll make it anywhere. Anesthesiologists seeking a fast-paced, dynamic environment may enjoy pursuing a locum tenens position in New York. Ranked number seven on U.S. News and World Report's annual healthcare report, New York earns high marks in healthcare access, healthcare quality, and public health.
New York is also home to many high-performing hospitals and healthcare facilities, three of which earned the distinction of U.S. News and World Report's Best Hospitals 2021-22 Honor Roll. New York-Presbyterian Hospital secured the number seven spot, garnering high performing scores in 14 specific procedures and conditions.
The City That Never Sleeps delivers near-constant access to arts, culture, and entertainment. And beyond Manhattan's bridges and tunnels, the Empire State offers a vast variety of historic sites and outdoor recreation to explore:
View anesthesiology jobs in New York
3. Massachusetts

Massachusetts' healthcare systems rank top in the country, according to a report from WalletHub that analyzed states across 44 measures of cost, accessibility, and outcomes. Massachusetts has the lowest average monthly insurance premiums and the highest percentage of insured adults and children. The state also has the second highest number of physicians per capita.
Two Massachusetts hospitals: Massachusetts General Hospital and Brigham and Women's Hospital — ranked fifth and 14th, respectively — hold top spots on U.S. News and World Report's Best Hospitals 2021-22 Honor Roll. Of the Bay State's 102 hospitals, eleven meet U.S. News and World Report's highest standards, providing locum tenens anesthesiologists an opportunity to sharpen and apply their skills in this high-performing environment.
Outside of work, this New England gem offers a range of activities and destinations to suit any interest. From east to west, explore the quaint coastal communities of Cape Cod and Martha's Vineyard, take in the history and entertainment in Boston, and hit the trail or the slopes in the Berkshire Hills.
View anesthesiology jobs in Massachusetts
4. Florida

Like other southeastern states, Florida's healthcare system is facing many challenges. Among Florida's unique challenges is a rapidly aging population. Between 2020 and 2045, Florida's population of residents over age 65 is estimated to increase by 1.4 million people, comprising an estimated 25.2 percent of the state's total population.
Florida ranks 41st on The Commonwealth Fund's 2020 Scorecard on State Health System Performance. The Scorecard measures access to care, quality of care, health outcomes, and health disparities across the United States. Encouragingly, Florida ranks first in improvement on the report, improving on 17 indicators over the prior report.
With its well-known theme parks, notable art scene, world-class dining, and the most coastline in the lower 48, there is always something to do and places or explore in Florida:
View anesthesiology jobs in Florida
5. U.S. Virgin Islands

For anesthesiologists desiring to apply their skills in medically underserved areas, the natural beauty of the U.S. Virgin Islands should be at the top of your list.
On many important health measures, the USVI compares poorly to the health status of Americans living on the mainland. Access to quality health services is a primary challenge facing USVI residents. Further, cultural and economic barriers prevent residents from taking full advantage of available health services. Adults living in the USVI are two and a half times more likely to be uninsured than adults living in the 50 states and DC.
In your spare time, relax or adventure at any of the USVI's stunning beaches or explore the past at historical sites.
View anesthesiology jobs in the Caribbean
Interested in learning more about locum tenens jobs for anesthesiologists? Give us a call at 1.866.858.6269 or view today's job opportunities.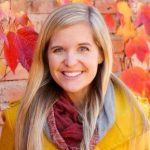 Allison Riley is a public relations professional with more than 10 years experience in healthcare and corporate communications. She lives in New York City with her better half and two wonderful daughters. She and her girls are currently contending for world's slowest recorded stair climb to a fifth-floor apartment, and she enjoys writing so she can just finish her sentence already.