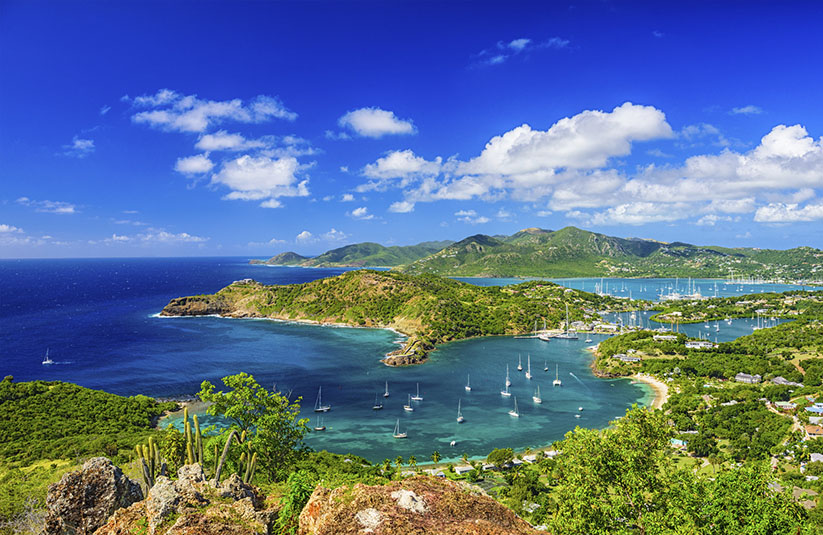 Ready for a tropical adventure with miles of beaches, perfect weather, and coral reefs? Then sign up for a locum tenens assignment in the Caribbean. Before you go, here's what you need to know about working as a locums in Grand Cayman, the Bahamas, the U.S. Virgin Islands, and Bermuda.
A laid-back approach to work and life
Most of these destinations need locums because they have very small populations from which to recruit physicians. Locums assignments in the islands are typically three to six months in length. All of these places are described as having friendly people with a unique, vibrant culture — and a more laid-back approach to both work and life. But they also have less access to healthcare than people in the U.S. The islands need physicians like you to help increase availability of care, and your presence will be welcome and appreciated.
Dr. Clark Knutson, a pediatrician who has worked several locum assignments in the U.S. Virgin Islands, says that locum tenens doctors in the Caribbean need to be flexible and humble. "You do have to make do. You've got to figure out how to work together and how to share. There really is a cooperative atmosphere. It's very nice to not have turf battles at work all the time; they just go with the flow."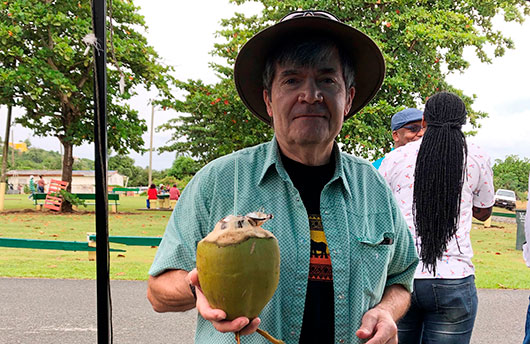 All of the Caribbean islands offer tropical or subtropical weather year-round, gorgeous beaches, delicious food, and opportunities to scuba dive, snorkel, swim, fish, run on the beach, boat, and more.
Work/life balance and quality of life (think laid back with "easy living") are good on the islands, points out Forbes.
Most of the island destinations have a higher cost of living for housing (which is typically covered by your locums contract), food, clothing, and other goods. For instance, cost of living is 4% more expensive in Grand Cayman than New York City.
Bermuda
Located 600 miles east of the coast of North Carolina, Bermuda isn't technically in the Caribbean, but it's often lumped in with the Caribbean Islands because of its tropical climate, island life, and beautiful beaches.
One difference in practicing medicine there is that many Bermuda facilities don't use electronic medical records; although most are working to change to EMRs soon. Another difference is that doctors do much of the hands-on work — such as starting IVs, instead of relying on the nursing staff. A plus, says Dr. Raymattie Singh, who took an assignment in Bermuda, was that she had time to listen to patients.
Dr. Singh says that Bermuda's people are laid-back, calm, and appreciative. "I feel like I'm a doctor here, with people looking up to me for advice. In the U.S., I feel like I'm just another person."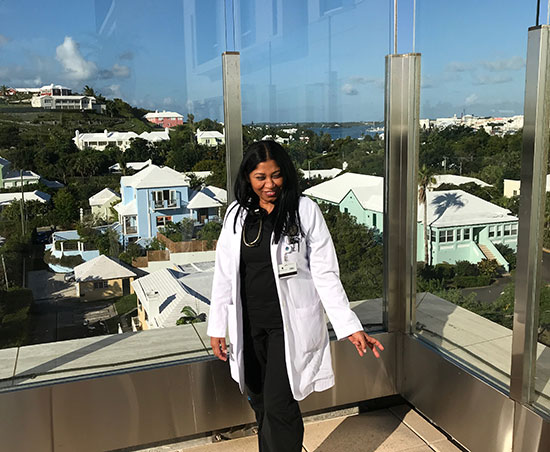 The best places to see in Bermuda include Horseshoe Bay Beach, a crescent-shaped blush-pink-sand beach with dramatic rock formations. It makes PlanetWare's No. 1 spot. The town of St. George, with its cobblestoned streets and taffy-colored stone buildings, is the oldest English settlement of the New World and a UNESCO World Heritage Site — another must-see.
PlanetWare also recommends the Crystal and Fantasy Caves. There, "you can walk on floating pontoons overlooking crystal-clear, azure waters of the subterranean pools, all lit up with a state-of-the art lighting system to bring out their natural beauty."
Grand Cayman
Grand Cayman is south of Cuba and west of Jamaica. It has three well-equipped, advanced hospitals; two of these are privately owned and one is public. Grand Cayman also has family medical practices and many private clinics with cardiology, endocrinology, gastroenterology, neurology, obstetrics and gynecology, nephrology, pediatrics, and pulmonology. That said, like the other Caribbean locums destinations, it is challenging for the Caribbean hospitals to keep all specialties staffed — and locums should prepare to be flexible and bring a can-do attitude.
In Grand Cayman, spend some time at Cayman Crystal Caves. Another top pick is Stingray City where you can scuba dive into a sea filled with stingrays or observe them up close in a shallow area. Travel Triangle also recommends walking around Queen Elizabeth II Botanic Park, a garden with iguanas, lizards, and orchids. Starfish Point is another must-see, where you can snorkel, tour a bioluminescent bay, and visit a beach filled with colorful starfishes.
U.S. Virgin Islands
St. Croix, St. John, and St. Thomas make up the U.S. Virgin Islands. The islands are located in the eastern Caribbean, 1,100 miles southeast of Miami, and have an average temperature of 77ºF in winter to 83ºF in summer — as does much of the Caribbean.
"It's a beautiful island. Most of the Caribbean islands are really pretty, the water is stunning, there's not really much pollution, and the weather of course is the same year-round," says emergency medicine physician Dr. Alan Hodgdon. "The island culture is nice. It's a slower pace of living."
Pulmonary and critical care physician Dr. Penny Williams says practicing medicine on St. Croix is night and day from her work on the U.S. mainland. "The hospital is very poor, they're not as equipped as hospitals are here, and they have very few specialties. Physicians working assignments here need to have an open mind and be flexible — and patient."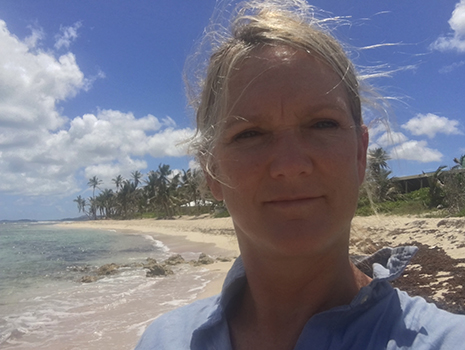 In the Virgin Islands, malpractice is completely different than the mainland, says Dr. Marye McCroskey, a family medicine physician who has done locums in the U.S. Virgin Islands and Hawaii. "In the Virgin Islands, physicians have to buy it from the territorial government through their Department of Health. They have considerable tort reform so the limits on it are very, very different than they are on the mainland."
All of the Virgin Islands, like much of the Caribbean, feature breathtaking beaches with emerald water, secluded coves, pristine coral reefs, and untouched rainforests. You'll also enjoy scrumptious restaurants, world-class shopping, and exciting festivals. Be sure to see Virgin Islands National Park to hike and explore, advises U.S. News. Also check out Cruzan Rum Distillery.
"The island is absolutely gorgeous," Dr. Williams says. "The beaches are phenomenal. It's tropical living and it's absolutely gorgeous."
Bahamas
The Bahamas are a 100,000-square-mile archipelago that extends over 500 miles of what Sailing Directions calls, "the clearest water in the world." It has 700 islands, including uninhabited cays and a population of around 300,000.
Healthcare here is considered excellent, with nearly 3 doctors per 1,000 inhabitants (on par with the United Kingdom and Finland). "Everyone has access to the facilities found in the three main public hospitals — two in the capital, Nassau, and another in Freeport; plus there are also two private hospitals," points out Aetna International.
On the other islands, medical provision may not be available seven days a week across the network of clinics, although emergency response teams offer assistance.
Tourist destinations include Nassau — once ruled by pirates — and the desert-like wildlife sanctuary at Inagua. One of the things the Bahamas are noted for are their pink sand beaches, made of microscopic coral insects called Foraminifera that have a bright pink or red shell. One of the best places to enjoy this sand is Harbour Island, which ranks high on many "best beaches in the world" lists. The island is a haven for fishing, diving, and boating, and boasts many unspoiled pink and white sand beaches.
Interested in learning more about locum tenens jobs in the Caribbean? Give us a call at 1.800.760.3174 or view today's job opportunities.
Updated June 6, 2022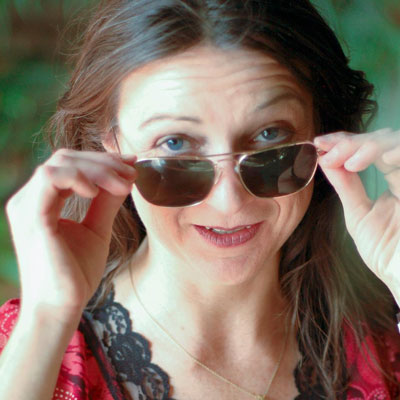 Kari Redfield is a professional content marketing writer. She also is a novelist and writes for newsstand magazines and has had work appear in publications such as Arizona Highways, Sedona Magazine, and American Fitness. And like the locums physicians profiled in these stories, she loves the flexibility and new experiences that her unique job provides, and loves to travel. She has been known to spend weeks in the U.S. West in her Aliner, checking out classic trad rock climbs, epic mountain bike rides, and other adventures while writing from the road.