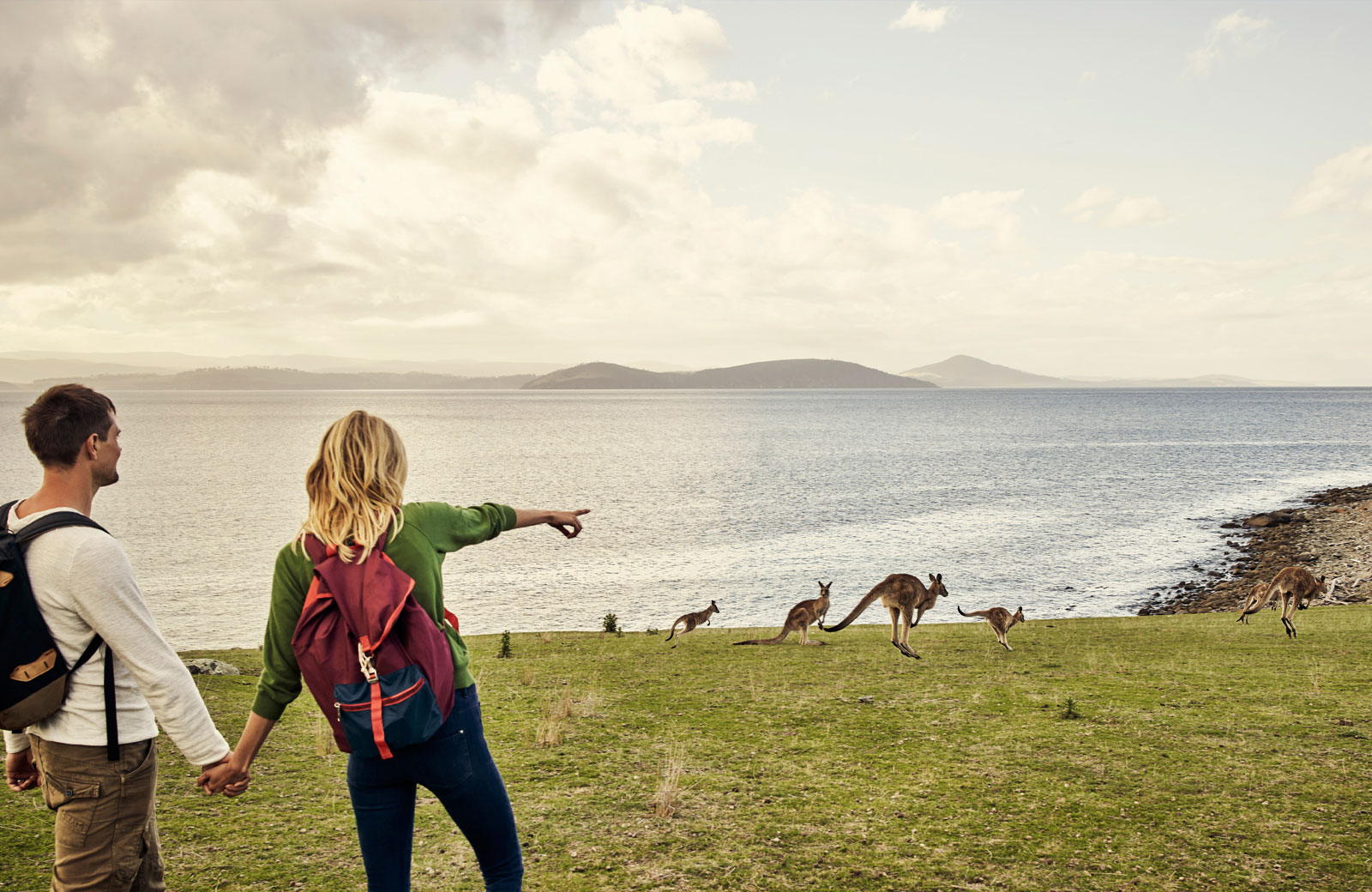 Ever wanted to see the Great Barrier Reef, run on the beach before work, or dreamed of camping in the Outback? A locums assignment in Australia will put an amazing continent at your fingertips. It's a prime destination for physicians who want new clinical experiences and personal adventure. Before you decide if a locum tenens assignment in Australia is right for you, here's what you need to know.
The Australian healthcare system
Australia has a socialized medicine system that provides citizens with free or low-cost healthcare, along with some private health insurance. The continent nation counts about 700 public hospitals and 630 private hospitals among its own.
The healthcare system is touted as one of the best in the world, and "a key reason why we enjoy one of the longest life expectancies in the world," explains the Australian government. Compared with 35 other countries, Australia has:
The fifth highest life expectancy at birth for males and the eighth highest for females
One of the lowest rates of smoking among people aged 15 and over
Better than average rate of colon cancer survival, ranking third best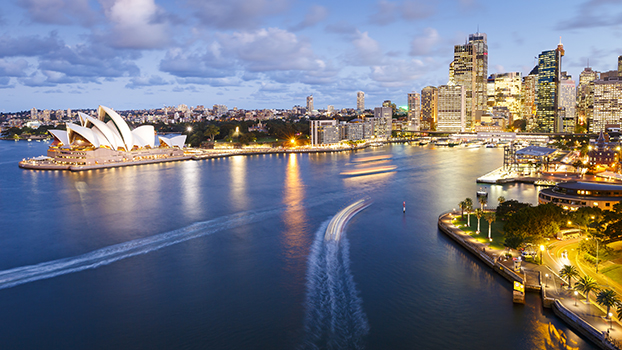 Locum tenens in Australia
Rural Australia areas need locums the way small towns in the U.S. do too, so rural locations are where many of the locum tenens jobs in Australia are. On rural assignments, physicians get a chance to put their medical skills to good use and learn new skills.
Family physician Dr. Mike Spertus, for instance, said, "The clinical experience in Western Australia has been quite valuable." While there, he saw a whole mix of patients and conditions, including mental health and pain management.
Emergency medicine physician Dr. Rick Abbott found that the cases he treated as a locum tenens physician in Australia were true emergencies. "A very high proportion of our patients had an acute problem that required an acute intervention. We weren't trying to manage chronic disease that had nowhere else to go as in the U.S."
Assignment details
Assignment lengths in Australia are at least nine months and typically a year or longer. The facilities may be more like what you would find in the Caribbean or a rural U.S. hospital, although many Tasmanian hospitals have sophisticated equipment similar to a U.S. teaching hospital.
Depending on the location, pay can range from similar to what you would expect in the U.S. to a little less. Like other international locum tenens assignments, housing and transportation to Australia are usually covered in the contract, and you also typically get four to six weeks of PTO and avoid much of the billing paperwork required in the U.S.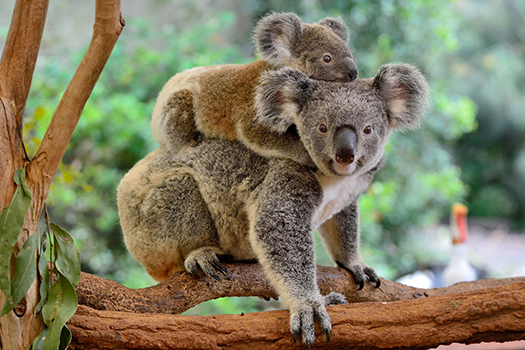 Living there
Australia is considered expensive, ranking at the 12th highest cost of living in the world, with the U.S. and U.K. at 21 and 23rd place respectively, according to TransferWise. "The overall cost of living in Australia is 9% higher than the USA, but 10% cheaper than London." Our locums doctors advise people to bring along items that are more expensive in Australia, like electronics, clothing, and specialized makeup/skincare.
Australians are known to be irreverent, tolerant, and sports-loving, according to Culture Trip. They are also considered friendly, laid-back (but hard-working), and tough. Aussies also speak a lingo unique to them, like: "arvo" for afternoon, "brekkie" for breakfast, "pokies" for poker machines, "thongs" for flip-flops, and many more.
A few standout attractions (of many!)
Uluru (formerly called Ayers Rock). This is one of the most photographed natural wonders in Australia, reports PlanetWare, with a striking red monolith mountain that rises to a height of 348 meters from the surrounding plain.
The Great Barrier Reef. This World Heritage site is the largest coral reef on the planet that stretches over 1,200 miles and is one of the seven wonders of the world. "It is larger than the Great Wall of China and the only living thing on earth visible from space," according to the website.
Tasmania. Of all the dozen or so locations that Dr. William (Wim) LeMaire has practiced, Tasmania was probably his favorite. "It was such an incredible place with perfect weather," he says. "Tasmania has everything: snow, lakes, mountains, beaches, and hiking, all within a day's driving." It also has penguins, the Tasmanian devil, and other unique wildlife.
Sydney. From the famous Sydney Opera House and Bondi Beach to shopping, theatre, museums, and dining, Sydney is a destination hotspot in and of itself that would take days to explore.
Melbourne. Visit the bottom of the world, which features everything from dining, theatre, and city life, to natural wonders like the Great Ocean Road with the towering 12 Apostles, wildlife, pristine rainforest, and more.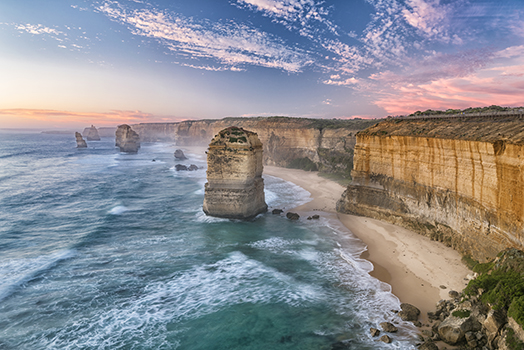 Gold Coast. This city is an hour from the coast of Brisbane, Queensland, and offers a myriad of attractions, from theme parks and shopping to beaches, surfing, and a rainforest.
Daintree National Park. This Wet Tropics World Heritage Area is considered one of the most ancient ecosystems on Earth, according to PlanetWare, and boasts more than 18,000 plant species. The Mossman Gorge part of the park has clear waters rushing over granite boulders, and in the Cape Tribulation, rainforest meets white sandy beaches.
The Outback. Central Australia is an arid desert region with plant and animal life unlike anywhere else in the world. According to Travel Outback Australia, the best place to learn about the flora and fauna is the Alice Springs Desert Park.
For an international locum tenens experience unlike any other, consider taking an assignment in the Land Down Under. It's a decision you won't regret!
Give us a call at 855.372.9098 to learn more or view today's locum tenens jobs in Australia.