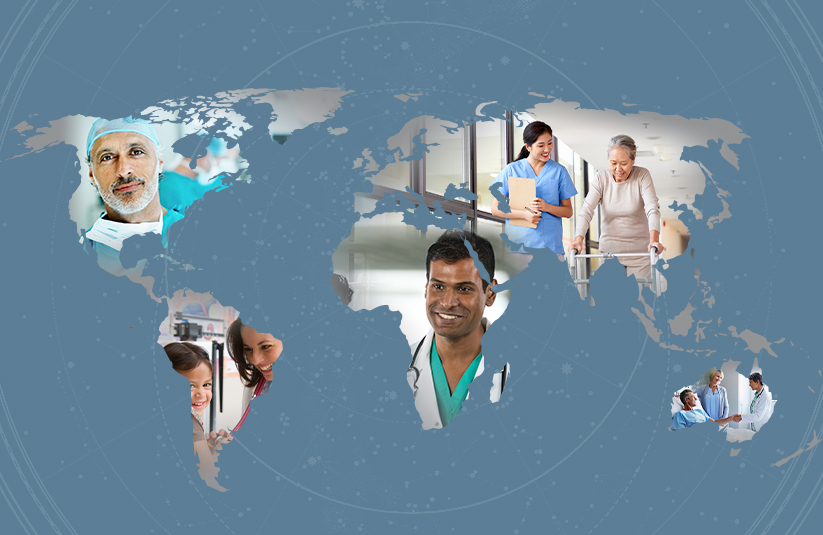 Medical malpractice is handled differently outside the U.S. For instance, damages often have caps; many cases are determined by a judge instead of a jury; and some countries don't take cases to court at all, but instead they go to the medical review board. Here's an in-depth look at how malpractice works in some of the other countries where we place physicians as international locum tenens, and what you need to know about malpractice when taking an international assignment.
The U.S.
In the U.S., malpractice is fairly common. More than half of physicians in the U.S. have been included in a lawsuit with other people, with 13% of U.S. physicians being named as the sole defendant, according to the 2017 Medscape Malpractice Survey. Almost half of those sued have been named in more than one lawsuit. Of those sued, 89% felt that the suit was unwarranted.
One big takeaway of these stats is that the U.S. is a litigious place.
"Nobody is as hospitable to potential liability as we are in this country," said Richard A. Epstein, director of the law and economics program at the University of Chicago Law School in an article for American Medical News.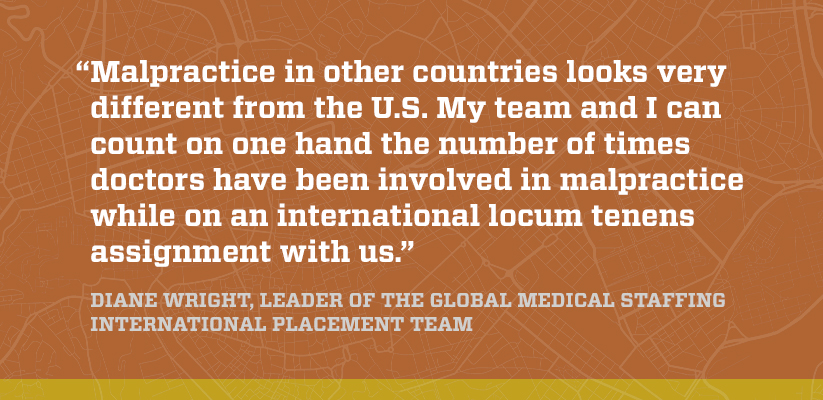 Elsewhere
"Malpractice in other countries looks very different from the U.S.," says Diane Wright, leader of the Global Medical Staffing international placement team. "My team and I can count on one hand the number of times doctors have been involved in malpractice while on an international locum tenens assignment with us."
This is despite the thousands of doctors we've placed in international assignments in our 25 years.
"When malpractice happens overseas, it's not as frequent. Maybe a doctor made a mistake during a C section or other procedure and they may face a suit, but the suit will look different than it does in the U.S.," Wright says.
If one of our international physicians does get involved in a malpractice lawsuit, both Global Medical and the healthcare facility where they were assigned will work with them and support them through the process. Here's what it would look like.
How malpractice is different in other countries than in the United States
"Malpractice is different depending on the country, from Canada to Australia to New Zealand," Wright says. "It also looks different by the type of locums contract a doctor has."
That said, here are some basic facts about malpractice in countries where we commonly place physicians: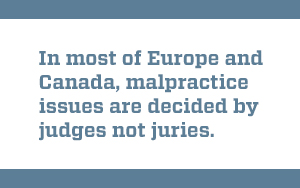 Judges vs. juries
In most of Europe and in Canada for example, such issues are decided by judges, reports American Medical News. This tends to mean that payouts are smaller, the case is resolved in less time (months instead of years), and there is less drama and adversary in the process than in the U.S.
Caps on damages
For instance, Canada has a maximum compensation set at about $350,000, reports Essential Legal Matters, no matter how catastrophic the damage might have been. Compare that to the U.S.: "In the New York state alone, back in 2011, up to 10 cases were awarded well more than $3,500,000 for the pain and suffering the plaintiff went through," says Essential Legal Matters.
The U.K. caps the amount of pain and suffering damages judges can award at around US$400,000.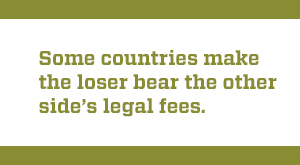 Responsibility for legal fees
"Canada, Europe and Australia also make the loser bear the other side's legal fees, which has been credited with discouraging frivolous litigation, according to the Manhattan Institute study," says American Medical News.
Medical board review
In some countries, like New Zealand, a malpractice claim goes to the medical board to review, which determines if a medical error was avoidable and if compensation is warranted. Damages are decided according to a pre-set schedule based on the type of injury. "Patients seek compensation for medical injuries not through malpractice suits as in the United States, but rather through a no-fault compensation system. Injured patients receive government-funded compensation, in turn relinquishing the right to sue for damages arising from personal injury except in rare cases of reckless conduct," the Commonwealth Fund.
"In New Zealand, for example, a 'malpractice' complaint could be something as simple as a patient reporting to the medical board that he/she has had a negative experience with a doctor. Then the board will reach out to the place of employment. In a case like this, a written apology from the doctor may be an acceptable solution; it doesn't necessarily result in a payout or a case that escalates," says Lanissa Bell, GMS risk manager.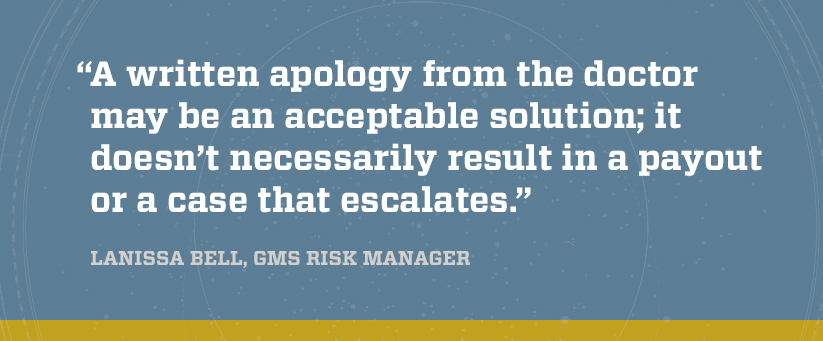 Your international locum tenens contract usually covers malpractice insurance
In Canada, doctors working for the government healthcare system, including locums physicians, receive medical liability protection from the Canadian Medical Protective Association (CMPA), a not-for-profit organization, reports EquoteMD, which doctors join. Some health care providers are private practices that bill the government for services, and therefore the office/facility has its own medical liability insurance, which is often covered as part of the contract. Talk to your GMS recruiter to find out specifically what's the case for your contract.
In the U.K., the National Health Service handles malpractice coverage, claims against and payouts for medical malpractice against NHS healthcare providers, as it's usually the NHS that is sued, not individual physicians. Depending on the locums contract, for private practice and sometimes for NHS, malpractice might be covered through a specific insurance policy. Look into this with your rep based on the specific contract.
In Australia, "an Australian plaintiff can sue individual medical practitioners, as well as employers of these negligent professionals if the patient and his or her legal solicitor present a credible case of failure to provide medical services at a reasonable standard of care," reports the Medical Malpractice Center. Often, malpractice insurance is covered in the locums contract when working in Australia. Again, look into it with your rep.
In New Zealand, we typically will obtain the malpractice coverage on behalf of the healthcare client and the physician, Wright says.
In Guam or Saipan, the facility provides malpractice insurance or the physician will be covered under government provided insurance (similar to the Federal Tort). "It depends on the facility where they are working," says Wright.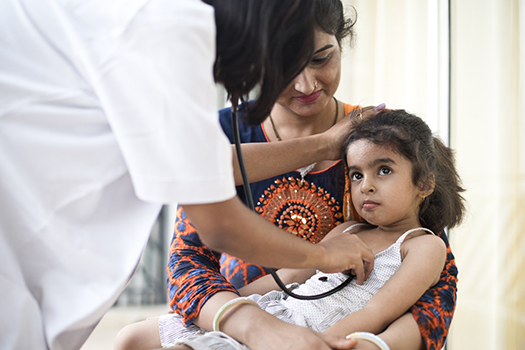 How claims are handled
If a claim is filed in the U.K., the hospital/clinic will be notified, and then the physician will. Depending on the contract, the NHS will often step in and represent the doctor — or sometimes the insurance company will.
In Canada, at a private facility, the physician can seek their own legal counsel with help of the healthcare facility, and this will be covered by the malpractice insurance policy. When working as part of the government system, and as a member of the CMPA, the physician will receive free legal counsel from the CMPA.
In New Zealand, a claim will go to the medical review board. The medical board will reach out to the place of employment. If malpractice likely did occur, then our malpractice insurance company will provide the doctor with legal counsel.
In Australia, in the event of a malpractice claim, the healthcare client will be notified, then the doctor.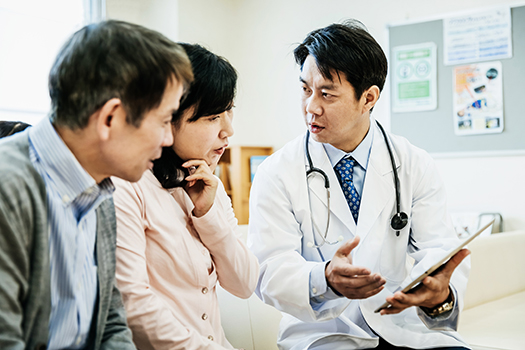 What happens when a malpractice claim is filed?
If a case is filed against one of our physicians on an international assignment and the case begins to progress, the malpractice insurance will cover the cost of a lawyer and any payout. The hospital, malpractice insurance and our staff can help a physician find a good attorney.
"It typically starts with arbitration or mediation in any of the international countries where we place physicians," Wright says. "And if progresses, it could go to court."
In the U.S., we cover malpractice insurance for our physician, and so we hold the policy and are able to communicate with the attorney.
"Internationally, we don't hold the policy, so we can't talk on behalf of the doctor to the lawyer, which means we may not be able to provide as much support, but we will provide as much support as we can," Wright says.
What malpractice means as far as being eligible for international locum tenens assignments
Having a malpractice case filed against you in the U.S. or internationally does not necessarily disqualify you for taking international locums assignments.
"The doctor could go through a malpractice suit and, if it makes a payout, it would be looked at on a case-by-case basis," says Wright.
The good news about malpractice internationally is that getting sued for malpractice is far less common than in the U.S. This means that physicians on international assignments can feel more free to practice medicine as intended, as opposed to practicing defensively.
Have additional questions about international malpractice? Give us a call at 866.858.6269.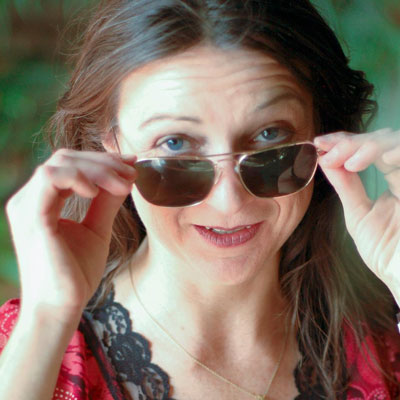 Kari Redfield is a professional content marketing writer. She also is a novelist and writes for newsstand magazines and has had work appear in publications such as Arizona Highways, Sedona Magazine, and American Fitness. And like the locums physicians profiled in these stories, she loves the flexibility and new experiences that her unique job provides, and loves to travel. She has been known to spend weeks in the U.S. West in her Aliner, checking out classic trad rock climbs, epic mountain bike rides, and other adventures while writing from the road.