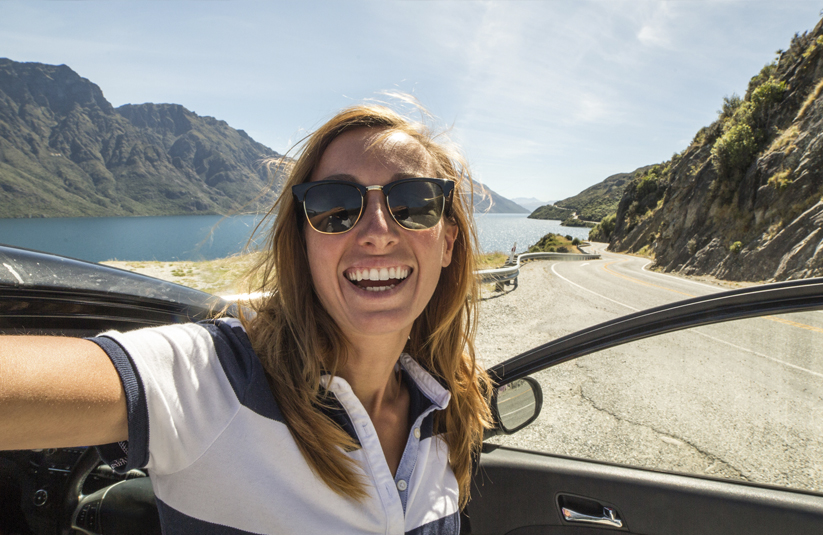 Despite doing research before she arrived, Heather was surprised. Aside from the vast landscapes and a Kiwi accent, some might assume that living in New Zealand as a locums isn't so different from life in the United States, but there are many details — from insurance to driving to bringing your pets — that might surprise you.
These differences don't have to be a problem if you're prepared for them. So to make sure you start off your global adventure on the right foot, we discussed the ins and outs of living as a locums in New Zealand with an expert: Heather Van Dyk Smith. Heather and her husband, Dr. Bryan J. Smith, an internal medicine physician, moved to New Zealand along with their children and two dogs for a long-term locums assignment. With a lot of research and a little trial and error, Heather learned how to make the transition easier for locums physicians and their families — and she shares her tips below.
Relocating to New Zealand
Heather's family originally planned to relocate to New Zealand permanently, so they chose to relocate their entire household. Physicians who plan to stay temporarily usually get by with only a few pieces of luggage and  purchase other needed items when they arrive. Many choose to put their belongings in storage in the U.S. and rent out their houses instead of shipping things to New Zealand.
For those who do have special items they can't leave behind, it pays to start planning early. Because it's an island, New Zealand is strict with what they allow into the country. Heather says even things like BB guns, bike tires with dirt on them, or plant materials may be subject to extra cleaning or confiscation on arrival. You'll need to be ready to pay any applicable customs fees, Heather says, and she recommends getting insurance for your belongings as well.
The cost of living in New Zealand
Heather says it's important to be aware of the cost of living in New Zealand. "The groceries and furniture, bicycles, everything is expensive because they're on an island. Everything is imported," she says. It's comparable to living in a larger city in the United States, like San Francisco or New York.
Some items that Heather had difficulty finding, or that were more expensive, were band aids, Neosporin, and women's makeup. Dining and fuel costs were also higher than she was used to.
Despite the costs, she says, "You tend to buy less and just make do with what you have. Just like in the States, there's different types of grocery stores that you can go to that are more expensive than others. Same with department stores and clothing stores."
Many physicians and their families enjoy visiting farmer's markets, because you can get better deals on fresh produce and other staples.
The school system
Not all physicians who go to New Zealand as a locums will have school-age children, but those who do will also need to learn about the school system. Heather's sons went to school while she was there, and she says the school systems were great.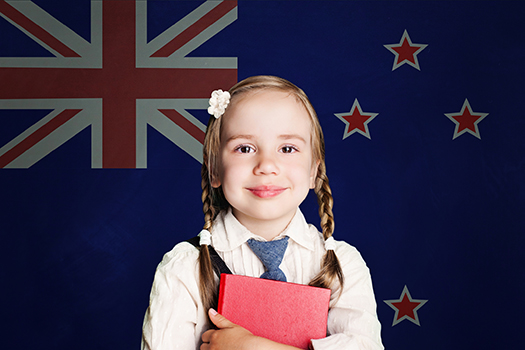 In most cases, you'll be able to choose between public and private schools. Private schools are more expensive, and the schools your children can attend depends on where you live. No matter which school you choose, all middle and high schools in New Zealand require school uniforms.
Heather chose to send her sons to co-ed public schools and says the total cost — including uniforms and school supplies — was about $500 a year.
She notes there are differences between the U.S. and New Zealand educational systems. The evaluation system doesn't use letter grades, and math and science classes aren't taught the same way. Despite these changes, she says her children were able to get used to the system quickly.
Bringing pets
It is possible to bring your pet with you, but it's a good idea to know how it will affect them before putting your furry friend on the plane. Since Heather's family planned to relocate to New Zealand permanently, leaving her two dogs behind was not an option for them. However, the strict regulations on importing pets to New Zealand means bringing an animal takes a lot of planning — and it can be traumatic for the pet, too.
"Before you even think about getting on a plane, if you have a pet, you need to start planning six months before," she says.
All pets brought into New Zealand require vaccines, blood tests, and microchipping — along with a lot of documentation. Once the paperwork is in order, you'll need to prepare the pet for the long flight. This involves a special crate and following specific protocols to ensure the pet stays safe while flying. On arrival, all pets are quarantined for 10 days to ensure they are rabies and disease-free.
With such a time-consuming and expensive process, Heather urges future locums to consider leaving their pets with family or a friend, especially if they'll only be in New Zealand temporarily. "It's really hard to hear, but it's something that people should consider, especially if they're going to come back."
Finding a place to live
Physicians who take a locums assignment with Global Medical will be provided with housing for the duration of their assignment or receive a stipend to secure fully furnished housing on their own. Housing in New Zealand tends to be modest in size but clean and comfortable. It's usually conveniently located to where you will be working.
For those finding their own housing, Heather recommends searching on realestate.co.nz or Trade Me. She was able to find a rental house in the countryside with enough land for their dogs to roam.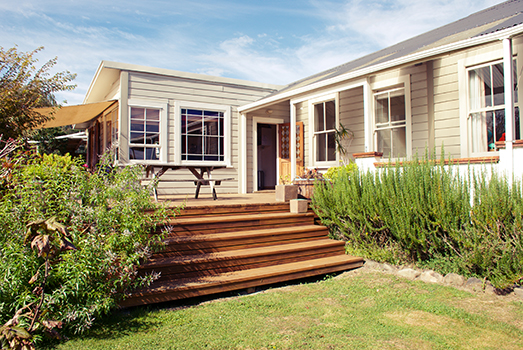 Reading up on tenants' rights is also useful, Heather says. "Go on tenancy.govt.nz and that will give you all of your rights as a tenant that you need to know ahead of time, as well as what landlords are supposed to provide for you and what their rights are."
Driving in New Zealand
Most locums physicians will end up buying or renting a car for the duration of their assignment, so learning how to drive on the left side of the road is critical. "It's a challenge but it's doable," says Heather. "You just have to take it slow."
Aside from figuring out how to get through intersections, Heather said driving in New Zealand is relatively straightforward. The speed limit on residential and city streets is low, and highway drivers are generally polite when it comes to passing other vehicles.
She cautions to budget more time than you'd expect to get from one town to another. "Even if it says a certain number of kilometers from point A to point B, it will take you twice as long as it does in the states."
For locums who only plan to stay a year or less, you can use your valid U.S. state driver's license if you'll be driving.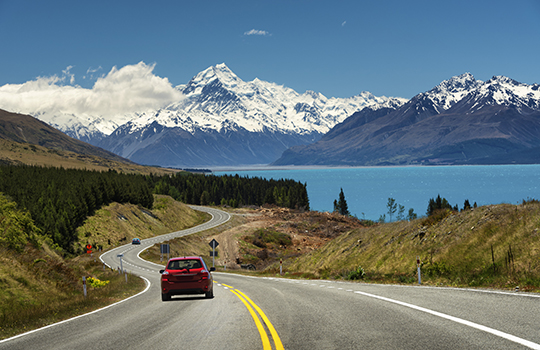 Insurance in New Zealand
Heather says her experience with insurance in New Zealand was quite good. "It's actually very reasonable, and they have way better coverage than the states," she says. Claims are handled quickly, and money is refunded directly into your bank account. "My son broke his glasses and they cover broken glasses, even prescription glasses. If you break your hearing aid, you can get a replacement. They were so easy to deal with."
She does recommend getting supplemental health insurance, as medical expenses can become quite expensive without it. Additionally, insurance for dental and vision care is typically not offered.
While there is a lot of planning that goes into a move across the globe, the experience of living in New Zealand as a locums family is something that Heather won't soon forget. "There's a lot less worry there. The lifestyle is different. Things are a lot slower and less worrisome. I felt very safe there and very comfortable."
She misses the lifestyle she enjoyed while living in New Zealand. "The air there. It's so clean. The landscape is really stunning. I made some really wonderful friends, and we were really close."
Are you ready to start your New Zealand adventure? Give us a call at 877.381.0058 or view today's job opportunities.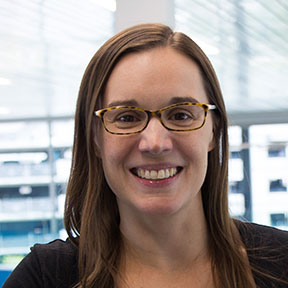 Alisa Tank is a content specialist at CHG Healthcare. She is passionate about making a difference in the lives of others. In her spare time, she enjoys hiking, road trips, and exploring Utah's desert landscapes.