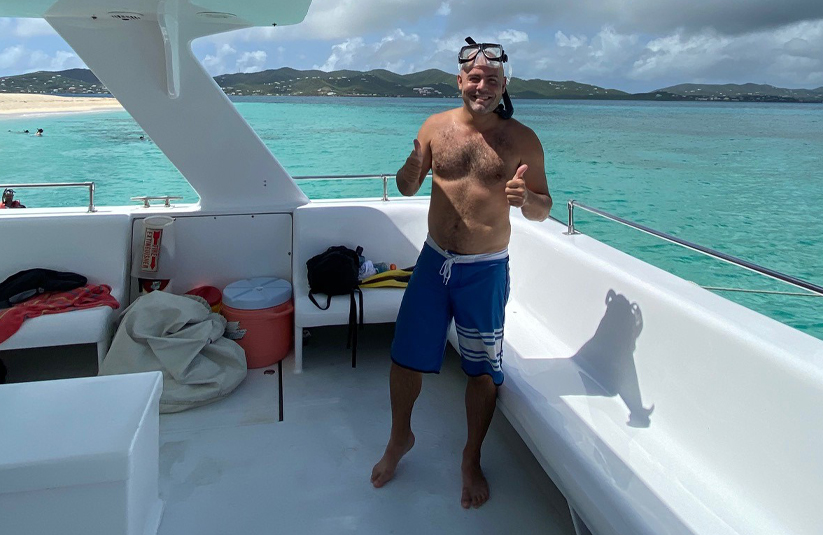 After completing his residency, emergency medicine physician Dr. Joseph Leary has worked as an attending at a hospital in Colorado for the past two years. But when he decided to accept a new job in Boston earlier this summer, he had a couple of months between jobs while waiting for his Massachusetts license. That's when he decided to make the transition more interesting. He reached out to Global Medical and accepted a locum tenens assignment in the U.S. Virgin Islands.
An eye-opening experience
International locum tenens has long been on Dr. Leary's radar. He was first interested in Australia and New Zealand, but COVID-19 presented hurdles that made international travel difficult for a short-term assignment. Still, eager to practice healthcare in a different environment, Dr. Leary found a way to achieve his goal.
Even though he wasn't able to travel to another country, a locum tenens assignment in the U.S. Virgin Islands provided the opportunity to learn he was craving. "Experiencing healthcare in a U.S. territory was much different than I've found in some of the other places I've worked," he says.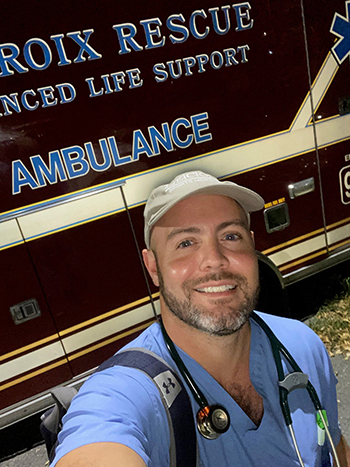 When he arrived in St. Croix in early August, the shelter-in-place had just been lifted. Beaches, hotels, and restaurants were open. However, high numbers of COVID-19 cases were still being reported in some areas. Not to mention, hurricane season was beginning.
Hurricane Maria had torn through the Virgin Islands in 2017, causing widespread damage to hospitals and buildings. Dr. Leary observed one hospital where the third floor was completely taken out as a result of Maria, forcing the hospital to operate at a third of the capacity it once had. Three years later, reconstruction is planned, but not yet complete.
With COVID becoming more serious on St. Croix, Dr. Leary believes the need for beds and care will become even greater in the near future, if the curve is not flattened.
"They're vulnerable to becoming overwhelmed based on the three-year fallout from Hurricane Maria," Dr. Leary says. "There's just not enough beds, not enough operating rooms. It was eye-opening to me. There's just a lot of impediments, from natural disasters to funding."
Getting familiar with the unknown
Practicing in St. Croix can be a "make-do" experience, and flexibility is important. Dr. Leary was up for the challenge.
"There was a small fire in the lab, with a burnt smell wafting through the whole building because the ventilation system wasn't working," he recalls. "So, we couldn't get any labs done because the laboratory technician felt nauseous and was about to check into the ER."
In another instance, a piece of equipment broke for three days, halting lab work yet again.
"We kind of had to use our clinical judgement. Things are just much more vulnerable there. I think they are trying to get where they need to be, but they just aren't there yet."
The silver lining, through, was the people. "The people I met and worked with were outstanding," says Dr. Leary.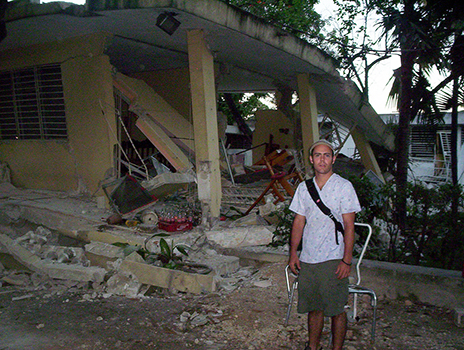 An interest in global health
Dr. Leary and his father, a seasoned sports medicine physician, share a keen interest in global health: they have traveled to China together, and both have an interest in representing the medical profession as osteopathic physicians in other countries.
Following completion of his undergraduate studies, he had taken a break and volunteered in Haiti, with involvement in public health and epidemiology. This sparked an interest in exploring medicine on a more global level again. His next pursuit is a master's degree in public health from Harvard.
"Now that I am two years out of emergency medicine residency, and kind of paving my own way, I'd like to get involved in some type of global health like that again," he says.
A learning opportunity
Dr. Leary's advice to physicians considering locum tenens outside the U.S., or even in one of the U.S. territories, is to view it as a learning opportunity.
"Healthcare is delivered differently in different parts of our country, and you don't have to leave the boundaries to experience different types of healthcare," he says. "It's an opportunity to expand, broaden your horizons, and connect with physicians."
Interested in learning more about locum tenens jobs in the U.S Virgin Islands or Caribbean? Give us a call at 1.866.573.0355 or view today's job opportunities.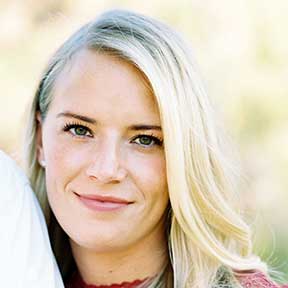 Rachel is originally from Portland, Oregon. She has writing and editing experience in various fields. Rachel enjoys reading, binge-watching murder-mystery documentaries, cooking, and discovering new areas of Salt Lake on her scooter.