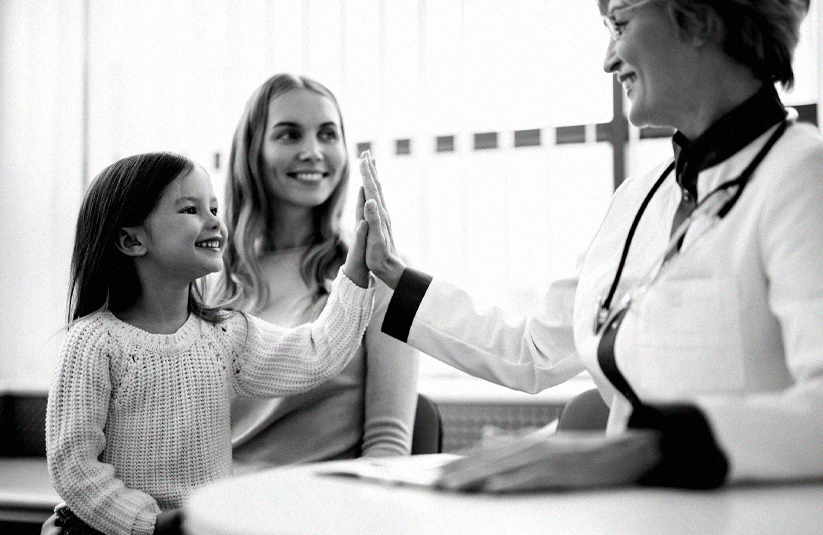 Physicians who work locum tenens with Global Medical Staffing are considered independent contractors, so before you take your first assignment with us you will be asked to sign a locum tenens agreement. But what's in that agreement? This article will help you understand what Global Medical Staffing is agreeing to do for you, the physician, and what you'll be asked to agree to as an independent contractor.
Provisions for the physician
Global Medical provides vital support and assistance to physicians, and the physician agreement spells out exactly what the staffing agency agrees to do.
According to Tim Smart, senior director of Global Medical Staffing, in the simplest terms, "the agreement defines the working relationship between GMS and a provider — all of the generalities that protect both the physician and GMS through the course of their term doing locums."
For example, GMS agrees to take care of travel, transportation, and housing. GMS will also provide malpractice (for U.S. assignments) or help secure malpractice in countries where we do not provide direct coverage. Additionally, the agreement spells out logistical details like the payroll schedule.
Physician conditions
The locum tenens agreement also includes a few conditions the physician must adhere to. For example, you agree to complete the assignment once you accept it and to cooperate in the credentialing process by providing accurate and complete information.
You also agree to a non-compete clause that is in effect for two years after being presented to a client (the hiring healthcare facility) or accepting an assignment with a client. That non-compete doesn't preclude you from working for other staffing agencies or recruiting firms — just from working for those specific clients where you've had assignments with GMS or were presented for assignments by GMS. However, if a physician is interested in accepting a permanent position at the facility, there is a provision in Global Medical's client agreements for the client to initiate a contract buyout.
Confirmation letters
Once you accept a locum tenens assignment, you will receive a confirmation letter, which serves as an extension of the locum tenens agreement specifying the rates and details of the job.
The confirmation letter also provides some protections to physicians. For example, if a domestic (U.S.) client cancels with less than 30 days' notice, the physician will still be paid for the time they would have worked — as indicated on the confirmation letter — up to thirty (30) calendar days.
For international assignments, GMS requires clients to give 90 days' notice for cancellations, particularly because physicians will be uprooting their lives — sometimes up to a year or more.
"Physicians will want some assurance that if they go down this path that two weeks before their assignment is going to begin, they're not going to have their assignment cancelled," Smart says.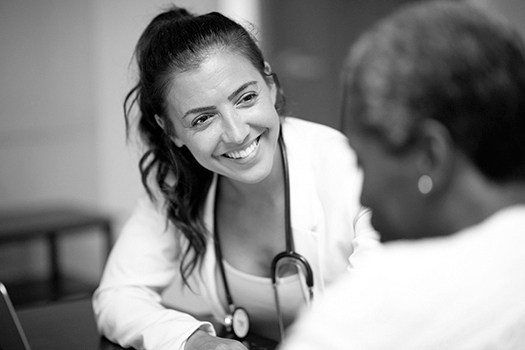 Providing notice
Another important stipulation in the agreement is the requirement that you provide notice if you are unable to fulfill an assignment once you've accepted it. Global Medical is sensitive to the fact that situations can arise that are out of your control, and we do what we can to work with you wherever possible.
"You can request a notice of termination from Global," says Smart. "We're going to do our best to ensure a fair and balanced outcome."
Limitations
Physicians should also know that the agreement only allows you to perform clinical work in your assignments. For example, a physician can't provide administrative services while on assignment. Additionally, locum tenens physicians can't profit directly from billing.
International vs. domestic locums assignments
Global Medical Staffing offers both international and domestic locum tenens assignments. This inevitably means there are differences in the two locum tenens agreements.
"We have two different provider contracts: one for domestic and one for international," Smart says, "and the reason we do that is because of some of the complexities of the international assignments, especially the fact that GMS does not directly cover malpractice for international providers. Instead, international clients cover their provider's malpractice."
Although Global Medical doesn't provide malpractice coverage directly for international assignments, a physician will not be placed at a facility without coverage. "We will not leave our providers unprotected," Smart says.
Another important distinction between international and domestic assignments is that taxes may be handled differently in some circumstances. All U.S.-based physicians who work locum tenens assignments are considered 1099 independent contractors and must manage their own taxes. However, for some international assignments, GMS will withhold the taxes on your behalf.
Brokerage agreements
Because Global Medical is a U.S. business entity, there are some locations where we cannot work a locum in the traditional sense, which requires a different type of contract: a brokerage agreement. This is similar to the standard locum tenens agreement but with differences around who will cover malpractice insurance, process payroll, and manage other expenses. Your recruiter can walk you through the details and explain which agreement will be requirement for a specific assignment.
Business entities
Sometimes physicians prefer to be paid through a business entity for tax or other purposes. In that case, the agreement is with the entity, not with you as an individual, and will need to be renewed annually. The individual agreement is evergreen and automatically renews until you choose to terminate the agreement.
At the end of the day, Global Medical wants to establish beneficial, long-term relationships with its physicians — and the agreement helps set a framework for that relationship.
If you have questions about the Global Medical Staffing locum tenens agreement, give us a call at 1.866.858.6269.