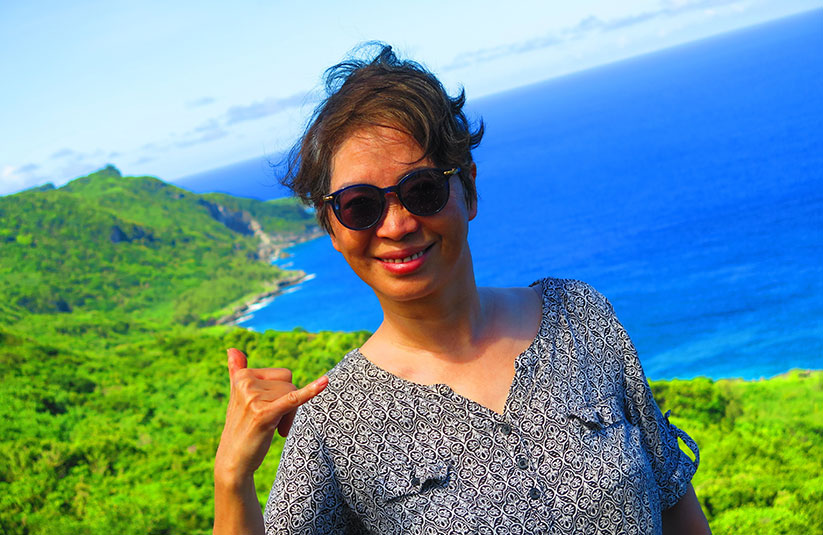 Not many physicians experience a typhoon and help people through it and in the aftermath. Dr. Sue Ming, a neurologist who has been working a locum tenens assignment in Guam, was able to do just that.
Dr. Ming treated people during Typhoon Mawar, the strongest typhoon to impact Guam in at least two decades. Learn more about her experience working locums in Guam, the typhoon, Guam's recovery after the storm, and her fun adventures while working locum tenens.
Why she chose locum tenens
When Dr. Ming turned 60, she wanted a change but wasn't ready to give up medicine. So, she retired from her neurology faculty job after 26 years of service and looked into working locum tenens.
"I thought maybe I should do some traveling. So, locums came to my mind. I always wanted to see different parts of the world."
Guam is her second locum tenens assignment. The first assignment was in Utqiagvik, Alaska.
When deciding where to go, working near an ocean and with an Indigenous population appealed to her — and both places offer that.
In Alaska, she spent time with the Inupiat Inuits as their neurologist, which she describes as an incredible learning experience.
Then with Guam, she learned from the Chamorro people, an Indigenous group who call the island their homeland. "So, both places suited me perfectly."
Another factor in choosing Guam? "I wanted to take an expedition. I wanted to have more experiences — different climates, locations, and the natural phenomenon under the ocean and in the sky," she says.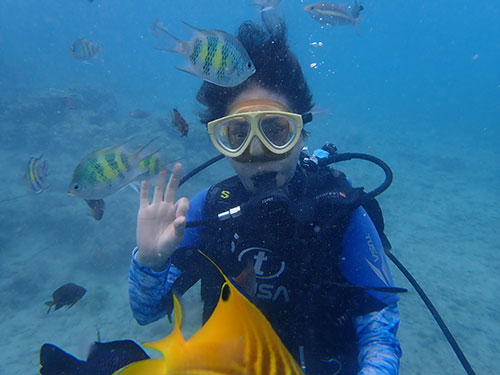 Before and after the typhoon, she's had the chance to explore, she says, including while scuba diving in the sea, which she learned while in Guam. "What's under the ocean is amazingly diverse. It's exhilarating seeing all the different species," she says.
Practicing medicine in Guam during Typhoon Mawar
The typhoon landed on Guam partway through Dr. Ming's three-month assignment. It caused power outages and resulted in a lack of running water.
The hospital was, of course, well prepared to keep the power on with generators.
"I stayed at the hospital for seven days during the power outage," Dr. Ming says. "That allowed me to both have somewhere to sleep and take care of the needs of the patients caught in the typhoon."
The storm brought in a rush of patients, especially those diverted from a local kidney dialysis center due to the power outages. So, the hospital had numerous patients overdue for dialysis who were very ill, Dr. Ming says.
"We didn't see many trauma patients," she adds. "But we did some strokes, patients with anxiety disorders or other problems exacerbated by all the stress. And in Guam, there's a big population of veterans; they have PTSD during the typhoon periods, and we ended up treating them."
Some people came to the hospital because of heat and humidity exposure, Dr. Ming says, and they needed to be tended to.
Dr. Ming says that the island's recovery from the typhoon damage was well organized and that the downtime from lack of power on the territory was shorter than expected — days instead of weeks. That was a relief, she says.
Hear Dr. Ming's Guam story on the Locumstory Podcast:
Spotify | Apple Podcasts | Google Podcasts
The benefits of being surrounded by a supportive staff
Dr. Ming praises the medical support staff for their work before, during, and after the typhoon.
"As a doctor, I just need to write orders and sign something, and the staff takes care of that. I feel like I'm being pampered compared to healthcare in the mainland U.S. From my experience in Guam, their health system works really well, really efficiently," she says.
"If you want to work with the staff, learn from them, and be respectful, they will gladly work with you, and you quickly become a team member. Just get to know them and be humble because you may not know about local policies and how things are done," she advises. That's what worked for her.
The patient mix and cultural differences when practicing medicine in Guam
Guam has about 150,000 or so residents, and it's an island nearly the size of Chicago located about 1,500 miles east of the Philippines. Their population is about the size of a small city.
Connecting with the locals was easy, Dr. Ming says. "It's a pleasure to work with them. They really are appreciative of the healthcare."
She adds that often the Chamorro people only seek medical care when it's absolutely necessary. "They kind of ignore their healthcare until they're really sick. The key is to educate them on prevention," she says. "They're very down-to-earth people."
Giving locums in Guam a try
Dr. Ming says the experience was just what she needed. "It's such a beautiful place with wonderful people," she adds.
"The color of the water looks like a postcard. On the west side of the island, the ocean is shallow; it's really zero depth. The east side is a shear drop. They're both gorgeous. I keep driving around on the weekends; I just drive, relax, and enjoy it. It's truly paradise."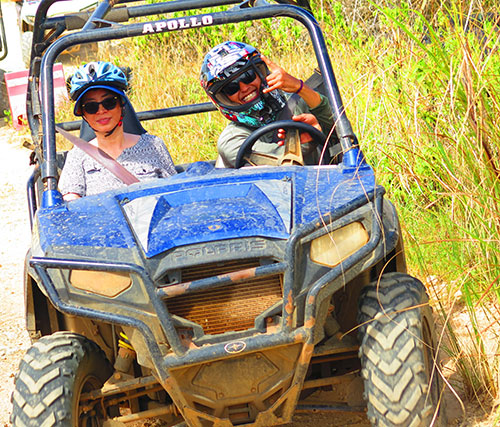 These types of getaways, combined with the ability to use her medical skills to help others, draws her to locums. As she points out, the locum tenens assignment allowed her to give back and support patients and other providers during and after Typhoon Mawar, all while earning an income. "It's a win-win," she says.
Are you ready to start your international locum tenens adventure? Give us a call or view today's job opportunities in the Pacific Islands.