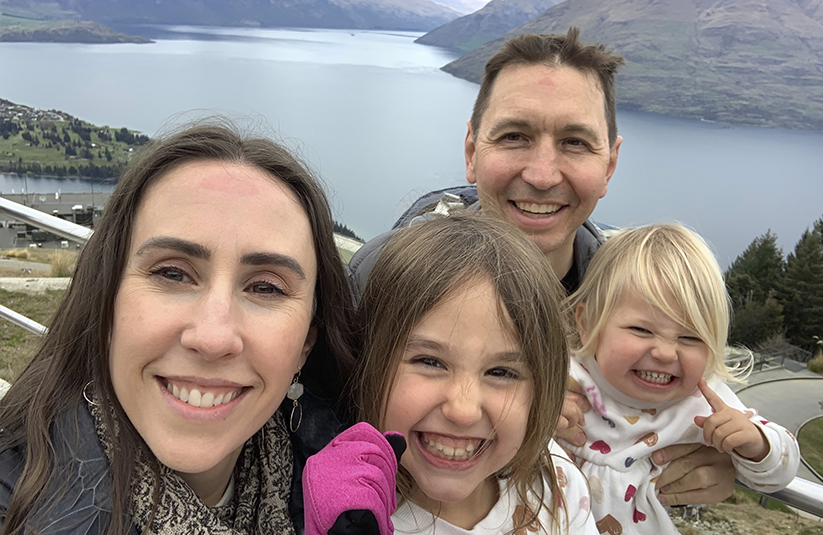 Family medicine physician Dr. Jason Heine and his wife, Shauna, have long known they wanted to live internationally.
They knew they wanted their daughters to have the experience and were waiting for the right timing.
"We initially said that we would go when our youngest daughter was old enough to remember the experience," Dr. Heine reflected. "When she was born, we said, 'let's go when she turns five.'"
The Heine's timeline was accelerated by about two years, however, when they realized in 2020 that New Zealand was largely insulated from the COVID-19 pandemic. It was time to go.
Finding the right locums tenens position
Dr. Heine had practiced at a community health center for more than 15 years — his entire career after residency — when he decided to look for an international locum tenens position. It would be his first time working locums tenens. When they reached out to Global Medical Staffing, they knew they wanted to live in a smaller community; it was just a matter of finding the right opening.
"Global Medical sent me several job opportunities, and I got to say yay or nay if I wanted to interview for those jobs," Dr. Heine says. Eventually he and Shauna keyed in on New Plymouth — a community of about 60,000 people — for a position they ultimately accepted.
A smooth international move
Global Medical and the employer took care of all the logistics of the Heine family's move to New Zealand, so everything went smoothly. The medical center in New Plymouth picked up the Heine family from the airport, coordinated their housing (including paying rent and utilities), provided them a vehicle to drive, and even furnished the residence.
"It was really convenient," Dr. Heine says, and Shauna shared similar feelings. "Global Medical pretty much held our hands through the entire process and had very long conversations with us about multiple things," she says. "It made our experience much less stressful."
Nuances of practicing medicine in New Zealand
Dr. Heine's practice location was in a home that had been converted into a small clinic alongside one other physician and a few nurses. The operation was much smaller than what he was accustomed to. His office, for instance, doubled as an exam room — compared to three exam rooms at the community health center he had worked for.
The doctor he worked with helped him navigate the administrative elements of his practice, such as working with the health insurance system in New Zealand, making referrals, and ordering studies.
One big difference in the care model was that the nurses provided services that would typically be covered by physicians in the United States. For example, the nurses would cover routine health check-ins for children, including the visits at two months, four months, six months, nine months, a year, and 18 months.
"The kids would only come see the doctor for basically two things," Dr. Heine explains, pointing out the six-week health checkup as the first and second. "They come to see me when they're sick or they have an illness or injury. But they do all their routine care, their well care, with the nurses."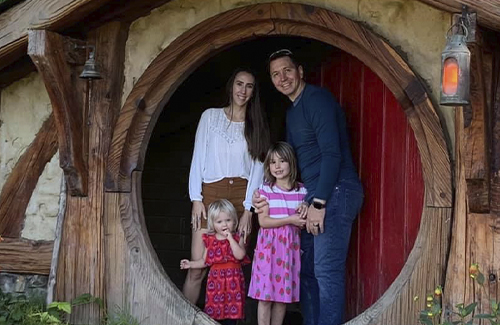 Access to care in New Zealand
New Zealand has a universal healthcare system. Dr. Heine says this means that patients are sometimes delayed in receiving elective procedures. On the other hand, there was no lag time for the delivery of healthcare for certain conditions that required more prompt treatment, such as cancer.
"If you need a knee replacement, you have to really need it," Dr. Heine says, "You have to be using a walker, cane, crutch, wheelchair, you have pretty much be immobilized and even then there's probably going to be a wait time to get your knee replacement surgery through the public health system."
New Zealanders can also pay a premium in exchange for more rapid routine care.
Unique opportunities for professional growth
Due to the high rate of skin cancer in the country, Dr. Heine says he routinely treated patients with skin cancers such as melanoma, basal cell, and squamous cell cancer.
"I learned a lot about skin cancers while I was there," Dr. Heine reflected. "I learned a new skill called dermoscopy."
Dr. Heine explained that in practicing the new skill, he used a small, handheld medical device to view people's skin under high magnification. "It helps you make a better assessment of whether something is benign or cancerous," he says.
He says he brought the skill back to his practice in the States and has offered to see his colleagues' patients who have skin lesions they are unsure about.
A needed asset
Dr. Heine noticed that other clinics where the company he worked for operated were often short on physicians. As his typical schedule was four working days, he offered to fill some of those gaps. In this way, he received a broader experience seeing the practice of medicine at other clinics in the area, sometimes helped in more rural shorthanded clinics, and received extra pay.
"Ultimately, it was a good experience," says Dr. Heine. "Seeing the patients was good, and working with my colleagues was a great experience."
Living in New Zealand with a family
Dr. Heine, Shauna, and their oldest daughter all spoke highly of their experience living in New Zealand. Dr. Heine points out that he lived a short walk to work and his daughter's preschool. The family also lived within walking distance of the ocean, and just a few minutes from several hiking trails and the countryside. Dr. Heine would often ride his bicycle to country roads a short distance from his home.
"We went to a number of different places that were all really quite beautiful and gorgeous," Dr. Heine says. "New Zealand is two islands full of natural beauty, and there's just not enough people to fill it up."
While initially filled with trepidation about taking an international locum tenens assignment in New Zealand, Dr. Heine and his family plugged their noses and dove in headfirst. And while there, Dr. Heine found the opportunity to continuously improve his clinical skills, grow as a physician, and learn how medicine is practiced around the world.
For more information about traveling to New Zealand for a locum tenens assignment, call us at 1.800.760.3174 or ask your question in the comments below.