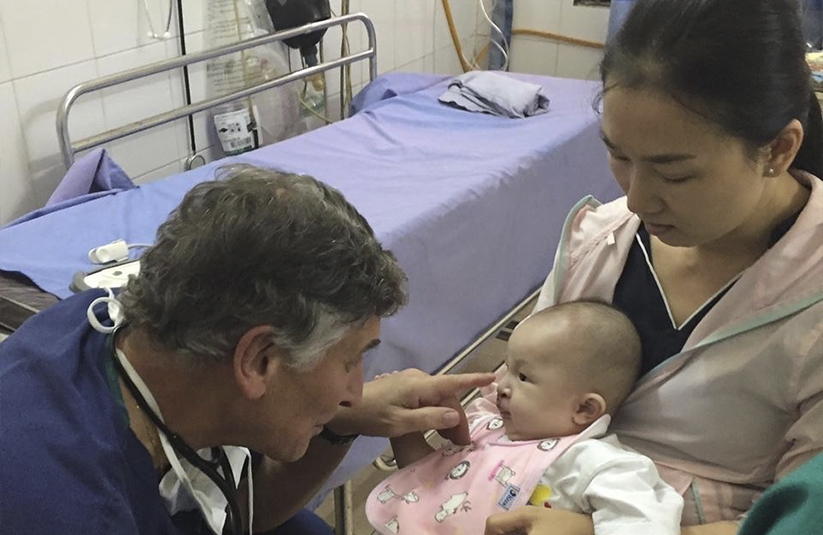 Have you ever dreamed about not just visiting a new country but living there as well? Have you thought about not just immersing yourself in a new culture but also sharing and growing your skills as a physician? The good news is practicing medicine overseas can be more than just a fantasy.
But working in medicine internationally does take, well, work. Here are a few things to know before you start your journey.
1. There are lots of options
There are a variety of options for physicians who want to practice medicine overseas, including telemedicine, consulting for an international company, and working on a U.S. military base. But one of the most effective ways to get started is by working international locum tenens.
The most common opportunities for international assignments are in:
Puerto Rico
China
Saipan
U.S. Virgin Islands
Caymans
Bermuda
Ireland
Guam
With a list like this, you're bound to find a location that works for you.
2. The application process takes time
As you can imagine, taking an international assignment takes a lot of planning. There will be paperwork, visa applications, housing considerations, and more.
Once you start working with an international staffing agency, you can expect the process to take anywhere from four to eight weeks for places like Puerto Rico or Guam to four to six months for an assignment in New Zealand.
PRO TIP: Many physicians experience a gap before and after they begin their international assignment. Domestic locum tenens can be a great placeholder. Locums opportunities are available in just about every specialty and are located all across the country — even close to home. Because assignments can range from several months to only a few shifts, it's easy to find an opportunity that works with your schedule.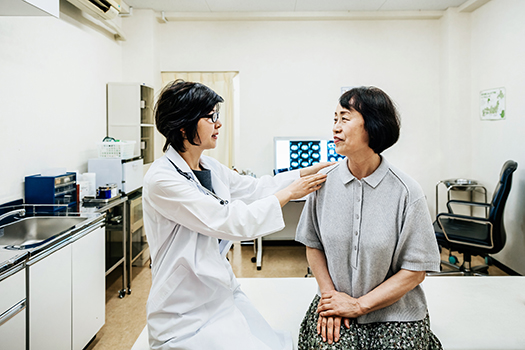 3. Assignments can range from a few weeks to many months
The time commitment for practicing medicine overseas varies depending on location.
"The shortest we're seeing is from seven to 14 weeks in the Virgin Islands," says Anna Frachou, vice president at Global Medical Staffing. "Some assignments average between three to six months, and then we see a lot of six to twelve month timeframes in places like New Zealand or Australia. Some of the countries like China, UAE, and Australia are asking for at least a one-year commitment, if not more."
That means, if you're thinking about working an international assignment sometime in the future, you should contact a staffing agency now to get the process started.
4. It's important to find the right staffing agency to guide you along the way
As you can imagine, working internationally can be tricky. Global Medical Staffing takes care of most of the logistical lifting — arranging travel, housing, visas, etc. — so you can focus on preparing for the adventure of a lifetime.
But the right staffing partner does more than just push paper.
"Our reps build really close relationships with our providers," Frachou says. "They become their go-to person for everything before, during, and after an assignment."
She adds, "It's not uncommon for our team to not only become friends with our providers, but to almost become part of the family. We celebrate birthdays and anniversaries. We've even gotten invited to weddings!"
Living in a new location can be daunting for any traveler. That's why Global's reps spend so much time offering assistance with anything that may come up during an assignment.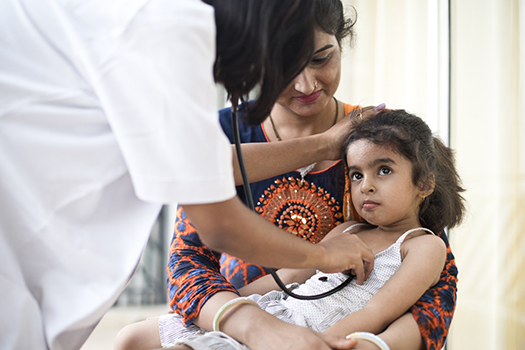 5. You can travel alone or with your loved ones
While many providers choose to travel solo, it's equally common to take a partner, family members, or even pets. Global Medical will assist with visas for the provider and the guests who travel to the assignment.
And the help doesn't stop there. Global can even point you in the right direction for help with school enrollment, cell phone plans, and gym memberships.
6. Paperwork takes some work
Once you've found the right location and the right staffing agency, it's time to get your documents in order. Though every country requires different paperwork, you'll need to provide the following before beginning your assignment:
Your original medical certificate
Certificates covering postgraduate training
Life support certificates
American board or specialist certificate
Current licenses
Your immunization records, including for TB and Hepatitis B
An updated CV
Some countries also require additional documentation. For example, New Zealand requires the following:
Residency certificate
Fellowship certificate, if applicable
Current valid passport for you, as well as any family member that will accompany you
Current valid driver's license
Evidence of name change, if applicable
Any medical licenses you have held within the last five years
CME certificates for the last two years
Marriage certificate if your spouse will accompany you
Birth certificates for any children who will accompany you
7. You need to be in good standing and have references
When it comes to candidates, countries are looking for the best physicians. To qualify for an international assignment, you'll need to:
Have an active license
Be in good standing
Be actively working in your field of medicine
Provide at least two references
RELATED: How to get physician references
8. Malpractice coverage looks different
It's worth noting that medical malpractice in other countries looks very different than in the U.S. One of the biggest differences is the frequency of litigation. In the U.S., more than half of physicians have been included in a lawsuit. However, in other countries litigation tends to be much less frequent.
The other differences depend on location. For instance in most of Europe and in Canada, malpractice issues are decided by judges not juries, which tends to mean smaller payouts, faster resolve time, and less adversary throughout the process. Additionally, places like the U.K. and Canada have caps on damages. Canada's maximum compensation is around $350,000, and the U.K.'s is $400,000.
But you're in luck! By working with an experienced international locum tenens agency, like Global Medical Staffing, your international locum tenens contract usually covers malpractice insurance. And if something were to happen, Global Medical and your healthcare facility will be with you every step of the way.
DIG DEEPER: How malpractice looks in other countries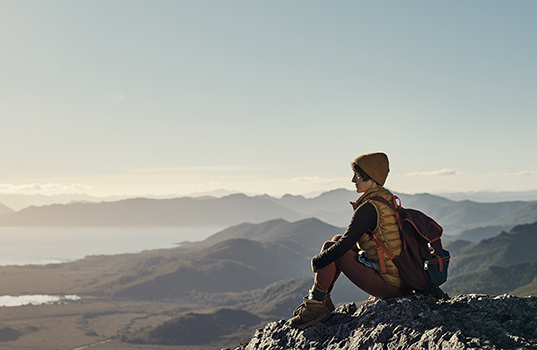 9. The facilities we staff for are all English speaking
Interested in working locums in China, UAE, or Puerto Rico? Don't discount those options outright because you don't speak the language. The facilities we staff for in our non-native, English-speaking countries all speak English, from hospital administration to your peers — and even patients.
"With Chengdu Wanda UPMC International Hospital in China specifically, they have shared that the only language requirement is English," says Juan Fernandez Mejia, account executive for Global Medical Staffing international division. "Not only will the hospital's CMO and staff be fluent in English, but most of their patients speak English as well."
And of course, GMS staffs in English-speaking countries like New Zealand, Australia, and the U.S. Virgin Islands.
10. It's totally worth it…and it can be a life changer
Though it takes time, a fair amount of paperwork, and sometimes a bit of patience, our providers always tell us it's worth it. Here are a few things we've heard recently:
"You have to be open to going places that you haven't been before. It can seem a little bit daunting to travel overseas but, in the end, it is a really great experience, and having those experiences is what makes life interesting." — Dr. Samantha Conroy, family medicine
"Being able to go around the world has been the greatest fulfillment of my personal and professional life. Locums helps me as a physician to learn new practices, new ways of doing things, but more importantly to connect with and be able to serve new people." — Dr. Rachel Consoli, OB/GYN
"It took moving to the other side of the world and immersing ourselves completely in our new community to be able to look back on our previous life and see the changes we wanted to permanently make in our life moving forward." — Dr. Carly Hagel, Emergency Medicine
Interested in learning more about practicing medicine overseas? Give us a call at 1.800.760.3174 to learn more about international locum tenens opportunities or view today's international physician jobs.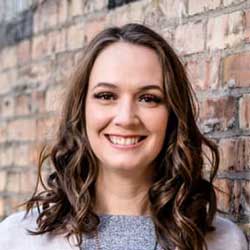 Liz is a communications manager based in Salt Lake City. For more than a decade, she's done a little bit of everything in the communications world — from writing about locum tenens and travel nursing, to working as an executive speech writer, to becoming a social media influencer in the world of micro goldendoodles.