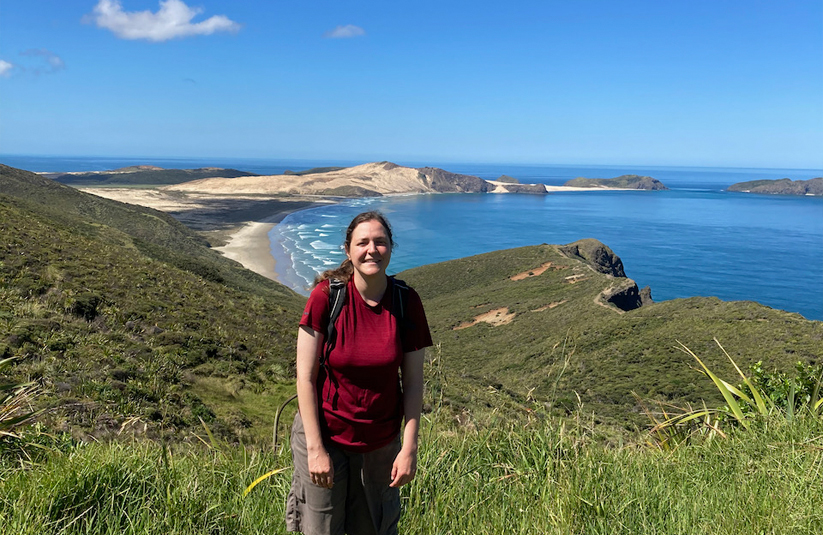 Tēnā koutou. The Māori have eight different greetings for "hello," a testament to their friendliness and hospitality. Physicians who travel as locum tenens to the Far North Region of New Zealand will have many opportunities to care for the indigenous population, which has inhabited this island nation for more than 1,000 years. There's a predominantly Māori population in Northland — the most rural part of the North Island. Locum tenens physicians traveling there will have the opportunity to work at the Māori owned-and-run health center, Te Hiku Hauora, which provides much-needed care to this rural part of the island.
A comprehensive health center
Te Hiku Hauora services about 70% of the general population in Kaitaia and surrounding districts, according to Cheryl Britton, practice manager for their two general practice clinics, serving approximately 13,500 patients.
"We provide healthcare in a range of areas," Britton says. "We have a large mobile nursing team, health promotion, social workers, pharmacy, home support, and dental. We also provide after-hours urgent care services, but we're focused on the delivery of family practice services."
Dr. Myra Dimitrov, a family medicine physician hailing from Palmer, Alaska, has been working locum tenens at the health center since July 2020. She says she has been caring for a predominantly Māori population. "Most people here work in agriculture like cattle farming or orchards since it's so rural," she says.

Delivery of care to a rural population
The population relies heavily on the services provided by Te Hiku Hauora since the location is so remote; critical patients have to be airlifted or transported by ambulance for major traumas. There is, however, a local community hospital and some outpatient surgical services.
There are no CT scans or MRIs at the clinics, so Britton says with the critical patients the hospital will "hold and stabilize" them for transport. There are also specialists who travel up to the hospital for clinics weekly.
"We do a lot of urgent care," Dr. Dimitrov says, "so it's really interesting. I see fractures, I've done suturing in clinic. Because there's sometimes a long wait for a specialist, you can do a lot of higher-level management things that normally in a city you conveniently refer to other people. We're also on call a lot, since we're at the bigger of the two clinics."
Dr. Dimitrov loves the flow of patients, saying she usually sees a maximum of 15 patients per day and appreciates the amount of time she's able to spend with each of her patients. She also says her schedule really suits her. "We work eight to five, but we have two hours of administrative time a day, then an hour lunch, and a scheduled 10-minute tea break."
General practice in the Far North
The general practitioners at the health centers treat illnesses typically presenting in family practice clinics: diabetes, hypertension, cardiovascular disease, and obesity. Britton notes doctors will see patients with respiratory illness, since there is a preponderance of this disease in New Zealand: one in six New Zealanders live with respiratory disease.
Dr. Dimitrov says she also treats the typical family practice patients. "I see children with ear infections and upper respiratory infections, do biopsies for skin cancer, and I see quite a few patients with gout."
Britton says locums coming to work at the clinic should also be aware that by the time patients come in for treatment it's typically quite some time after they should have originally been there.
"I always just tell our locums to escalate their treatment, think about it as if you were seeing this person for the third time or fourth time, rather than 'Come back next week if this treatment doesn't work,'" she says. "They're not likely to come back, so we have to kind of fast-track their care because people here tend to present more acutely."

Rural clinic camaraderie
Since the Far North is so rural and sparsely populated, Britton says their staff is close and will take advantage of their time off to spend time together. She says it's really important for locums coming for an assignment here to be a team player, and most importantly, be willing and open to get to know and work well with the entire staff.
"It's also good for locums to learn about a new panel of patients very quickly and want to pitch in and help," Britton says. "We also want someone who's a team player and will be supportive of colleagues."
Te Hiku Hauora tries hard to make integrating into life in the rural Far North easy.
"We have a lot of cultural activities within our organization," she says. "We have ukulele classes and Māori language classes. Probably the thing that our locums enjoy the most is to participate in the culture and things that are not just purely medicine. It gives them a broader link to the community."
Rural North Island recreation
The Far North is home to the famous Ninety Mile Beach, and although it's really just 55 miles long, there's still plenty of beach-going fun to be had. And Dr. Dimitrov, her husband, and two small children take advantage of every mile of it.
"We live right on the beach so after work I go swimming, which is pretty awesome," she says. "We saw dolphins right outside our window in Ahipara, where we live."
Every weekend they explore the Northland. "We do a lot of hiking; we go all over the place."
Dr. Dimitrov says she also took this opportunity to learn new skills. "I learned to scuba dive in Kerikeri — lots of dolphins there too."
"The Far North is a beautiful place," Britton says. "You're not facing traffic, you're within driving distance to both the east and west coasts. The weather is beautiful; it's warm and sunny. You can pretty much live outdoors all year round. It's an easy life."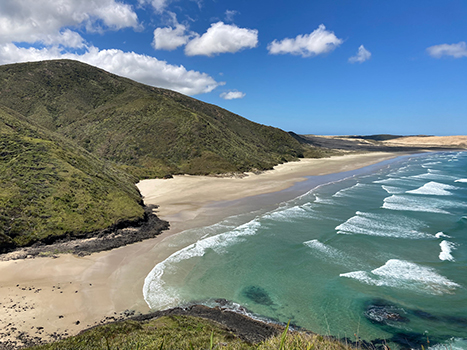 A one-of-a-kind locums adventure
An international locums assignment in a rural location can be the experience of a lifetime, and the ability to provide care and immerse yourself in a culture with a down-to-earth, warm, and friendly population may be just what you're looking for.
It was exactly that for Dr. Dimitrov: "There's a phrase people will say here that means it'll be fine, don't worry: 'She'll be right.'" It exemplifies life here.
Interested in learning more about locum tenens jobs in New Zealand? Give us a call at 1.866.858.6269 or view today's New Zealand job opportunities.
Jen Hunter has been a marketing writer for over 20 years. She enjoys telling the stories of healthcare providers and sharing new, relevant, and the most up-to-date information on the healthcare front. Jen lives in Salt Lake City, UT, with her husband, two kids, and their geriatric black Lab. She enjoys all things outdoors-y, but most of all she loves rock climbing in the Wasatch mountains.