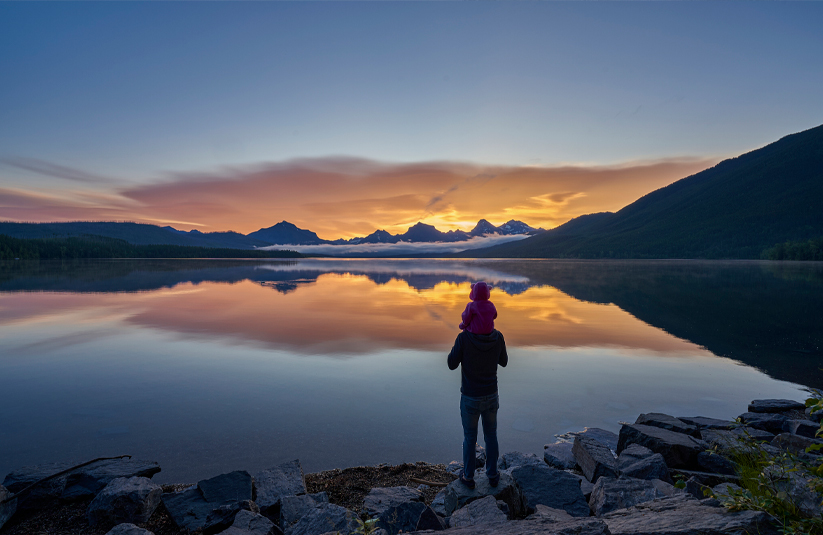 Burnout long has been a problem for physicians, and it has only been compounded by the pandemic. Before COVID-19, nearly half of all physicians reported feeling burned out. But the challenges of the pandemic — lack of personal protective equipment, longer hours, and grief — have affected some specialties more than others. One way many physicians recover from burnout is taking a locum tenens assignment, which gives them more control over their schedule, less administrative burden, and more freedom to focus on patient care.
Numerous studies have shown that spending time in beautiful, restful natural places — sometimes called "forest bathing" — is a great way to heal your mind and soul. Here are five places you can work locum tenens that have amazing natural settings, a more relaxed pace of life, and opportunities to rejuvenate and heal.
1. Montana, USA

In Big Sky Country, you can enjoy mountains and lakes; fishing, hiking, and mountain biking; and easy access to national parks like Glacier and Yellowstone where you can soak in nature and watch the wildlife. Yellowstone is one of the few places left on all of planet Earth to see bears, wolves, and bison in the wild.
Dr. Kay Hooshmand worked locums in Great Falls, Montana during a break from her job in Los Angeles. She and her then 4-year-old daughter had the best time ever, Dr. Hooshmand says. "My daughter loved it. I had a babysitter and she took Emily to the farmers market and pony riding. I could let her walk out the front door and she could go to the neighbor's house. I didn't have to worry about her."
"All the studies they've done on nature and green therapy and connecting with your spirituality through nature — that's me for sure," Dr. Hooshmand says.
2. Guam and Saipan

If you're feeling burned out, you'll definitely benefit from working locum tenens in these amazing Pacific islands that are small, quaint, and four to five hours from just about anywhere in Asia. Doctors who have visited as locums in these island territories say they are some of the best places to learn to scuba dive, and enjoy the beaches, swimming, snorkeling, and new foods.
Dr. Cheri McCue went to Guam for a few months specifically to recover from physician burnout. "Suddenly, in Guam," she says, "I had all of this extra time because I was away from all my responsibilities at home. What I learned working in locums, was when you closed the computer for the day, you were done and free."
View locum tenens jobs in the Pacific Islands
3. New Zealand

There's a reason movies like "The Hobbit" were filmed in New Zealand, a country full of waterfalls, mountains, and wild nature. You'll be able to hike, surf, enjoy gorgeous beaches, snorkel, and go spelunking in Glow Worm caves. New Zealand has everything anyone would want for a gorgeous retreat in nature, and most doctors go to literally get away for six to 12 months.
During the pandemic, because of Canada's COVID-19 restrictions, Dr. Sonali Srivastava decided to take a six-month locums assignment in New Zealand. "I was getting tired of sitting behind a screen. Although it was great work, I wanted a little bit more variety."
After spending 14 days in quarantine in New Zealand — which she says was relaxing and well-organized — she was able to work directly with patients under almost-normal circumstances. While there, she has adventured to see beautiful places and enjoyed a slower pace of life.
View locum tenens jobs in New Zealand
4. Ireland

Rest and relax in small quaint towns with a locum tenens assignment in Ireland: explore nature, go for drives, and hike the hills. Enjoy castles, pubs, and mom-and-pop bed and breakfasts.
One of the draws of international assignments, including in Ireland, is less paperwork, allowing physicians to spend more time caring for patients. With an assignment in Ireland, you'll go for a year or more, giving you time to live like a local and truly get away from the U.S.'s faster-paced lifestyle.
View locum tenens jobs in Ireland
5. St. Croix/St. Thomas

Enjoy the beautiful Caribbean with a locum tenens assignment to the U.S. Virgin Islands. You can run on the beach or swim before or after work. The hospital work can be rigorous when you're working, but the island hopping and surroundings during downtimes are beautiful. And these assignments allow you to get away for short stints of three to six months.
One of the draws of the Caribbean is the breathtaking beaches with emerald water. Imagine yourself sitting on the beach or snorkeling — simply recouping.
Another plus is being able to make a difference. Pediatrician Dr. Clark Knutson took an assignment there to travel and be able to focus on patient care. In the St. Croix, Virgin Islands, the socialized medicine approach to managing patients allowed him to serve a much greater population of patients than he typically would in the U.S.
View locum tenens jobs in the Caribbean
Recovering from physician burnout
Many locum tenens assignments with Global Medical Staffing offer the change to enjoy natural beauty, a slower pace of life, and the opportunity to heal. Even during the pandemic, we've been able to help physicians navigate the travel requirements and serve in destinations both domestic and abroad. Give yourself the gift of the time to recharge through a locums assignment in a gorgeous location and remember why you went into medicine in the first place.
We can help you recharge with a locum tenens assignment in these or other desirable locations. Give us a call at 1.800.760.3174 or view today's locum tenens job opportunities.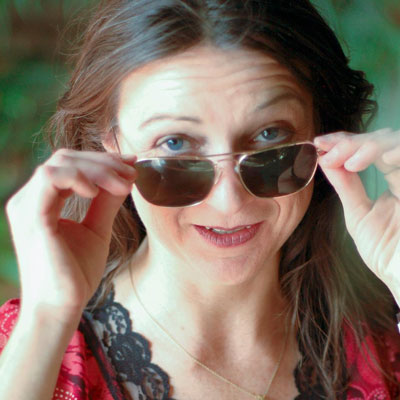 Kari Redfield is a professional content marketing writer. She also is a novelist and writes for newsstand magazines and has had work appear in publications such as Arizona Highways, Sedona Magazine, and American Fitness. And like the locums physicians profiled in these stories, she loves the flexibility and new experiences that her unique job provides, and loves to travel. She has been known to spend weeks in the U.S. West in her Aliner, checking out classic trad rock climbs, epic mountain bike rides, and other adventures while writing from the road.