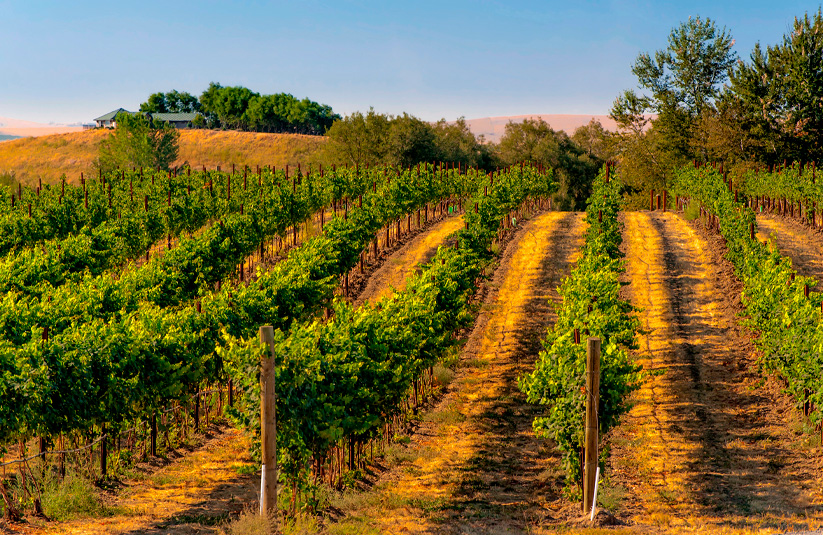 Walla Walla, Washington, isn't short on accolades. This small city located between the Snake River and the Blue Mountains has won more awards than communities 10 times its size: America's Best Wine Region, Best Wine Town, America's Friendliest Small Town, and Travel + Leisure's One of the 50 Best Places to Travel to in 2018. For physicians looking to escape the demands of the big city, a locum tenens assignment in Walla Walla is the perfect chance to recharge where your skills are in high demand.
Delivering rural healthcare for over a century
Providence St. Mary Medical Center is currently the only hospital in Walla Walla and has been caring for the region's population for 141 years, says Nicole Ojcius, medical staff/hospital line coordinator. "We support everyone here in the Walla Walla Valley, but we also support a lot of little surrounding towns nearby."
Providence St. Mary Medical Center is an 85-bed, level III trauma center that offers 24/7 interventional cardiology, radiology, general surgery, and orthopedics. Pediatrics and OB/GYN services are provided by another clinic in town with 24/7 call, Ojcius says.
"We also have an awesome array of primary care providers who work closely with our hospital-based providers to ensure continuity of care for their patients," Ojcius explains.
Although Providence St. Mary has a wonderful team of staff physicians, they rely on locum tenens for coverage. "I've been here for about six years and I can't remember a time we weren't either currently utilizing some locums or were in the process of getting new locums credentialed," Ojcius says. "It's a huge part of our day-to-day here."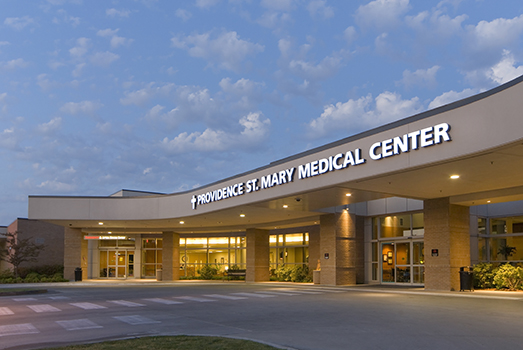 Working as a physician in Walla Walla
Hospitalist Dr. Catherine Bjerum says she likes working at smaller hospitals. "I really like rural and critical access hospitals," she says. "It's just a nice place to work." She also really enjoys everyone she works with.
"The people there are really friendly, they're very helpful, the other physicians are great to work with, the nurses are amazing, the respiratory therapists have been great," she says. "It's a nice place to work with a lot of very competent people who seem to care about what they're doing. We have a great little community."
Dr. Ronald Stiller, a critical care medicine hospitalist who's been doing locums at Providence St. Mary for one week a month for four years, absolutely loves working at the small hospital. "I was very quickly accepted into the stable as just another doc. I have made some very nice relationships with the staff at St. Mary, and I just enjoy going back there."
The disposition of rural patients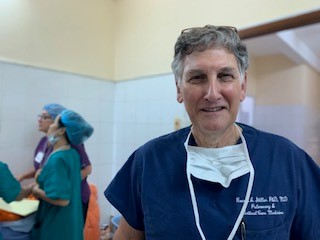 In his previous position at the University of Pittsburgh Medical Center, Dr. Stiller says patients, families, and attending physicians often demanded care that he felt wasn't the most appropriate — simply to sustain life. This is the antithesis of his experience in Walla Walla, he says. "It's not like that at all here," he says.
"The people here don't have, in my opinion, unrealistic expectations," he says. "Maybe it's because they're working on farms and see life and death on a day-to-day basis; maybe they're more accepting. Patients have told me they don't want heroic, life-saving measures to keep them alive — just keep them comfortable. I'm happy to say, though, that it's a relatively healthy patient population, so with reasonable interventions we are usually able to get them back on their feet."
Opportunities to enjoy nature
Located in beautiful southeast Washington, Walla Walla is at the foot of the Blue Mountains, where skiing and hiking is in abundance. For physicians looking for a slower pace of living and plenty of outdoor adventures, Walla Walla has filled that niche. These are a couple reasons Dr. Stiller keeps coming back.
"I am an East Coast urban center kind of guy," he says, "and I'm used to the amenities of metropolitan cities. But it's kind of nice to go away to a place where there are snow-capped mountains as you're driving to the supermarket, or you can go for a hike in the woods or snowshoeing if you want to."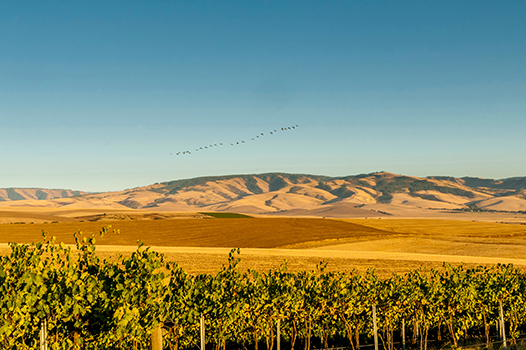 He says he loves the abundance of opportunities for recreation in the "drop-dead gorgeous" countryside. He and his partner, Angie, also take advantage of the many wineries and enjoy the many great restaurants.
Even for those from the area, there's rarely a lack of things to do year-round — like cycling, soaking in a vibrant arts and culture scene, hiking, and golf.
"My family and I particularly enjoy the outdoor recreational opportunities here," Ojcius says. "It's about a 15-minute drive for us to go up into the Blue Mountains. We like to take our Jeep and go for hikes."
One thing locums should keep in mind, says Ojcius, is that Walla Walla has all four seasons — although they're on the milder side. Summers are fairly warm, but it's unlikely for temperatures in winter to dip below 30 degrees with an average snowfall of only nine inches.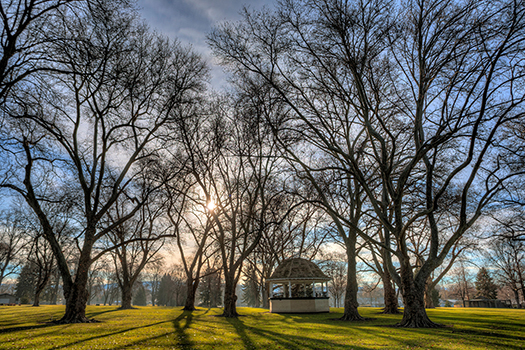 Reinvigorate with rural locum tenens
Taking a locum tenens assignment in a rural location is a great way to recharge, reduce burnout, and revitalize your practice. The slower pace of living and schedule flexibility leaves plenty of time to enjoy the multitudes of gourmet and outdoor adventures.
"As long as they need locums," Dr. Bjerum says, "I'm happy to keep going back."
Interested in learning more about locum tenens jobs in Washington? Give us a call at 1.866.858.6269 or view today's job opportunities.
More from Dr. Stiller:
Jen Hunter has been a marketing writer for over 20 years. She enjoys telling the stories of healthcare providers and sharing new, relevant, and the most up-to-date information on the healthcare front. Jen lives in Salt Lake City, UT, with her husband, two kids, and their geriatric black Lab. She enjoys all things outdoors-y, but most of all she loves rock climbing in the Wasatch mountains.