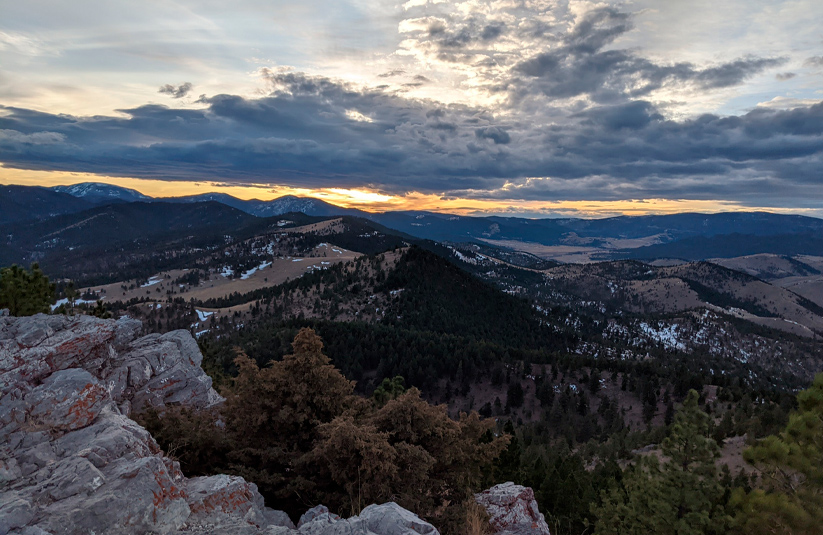 Nestled at the edge of the Continental Divide lies the inviting capital city of Helena, Montana. Originally founded as a gold camp during the Montana gold rush, Helena quickly became a wealthy city and its elegant historical buildings have been well-preserved for today's visitors and residents to enjoy. For physicians interested in outdoor recreation and the opportunity to deliver crucial clinical care in a beautiful rural setting, look no further than Big Sky Country — locum tenens in Montana might be perfect for you.
Live where you vacation
For outdoor and wildlife enthusiasts, Helena's proximity to Montana's national and state parks creates a compelling draw. A three hour drive from either Yellowstone National Park or Glacier National Park, the area offers everything from hiking, fishing, and biking during long summer days to skiing and hot springs in winter.
"We always say, 'Why vacation when you can live where you vacation?'" says Janine Lester, physician and advance practice recruiter for St. Peter's Health. "It's a unique opportunity to come here as a locums and get to explore and be part of an adventure that is on a lot of people's bucket lists. It's truly a magical place to be when you wake up every morning to mountains and open skies all the way around you."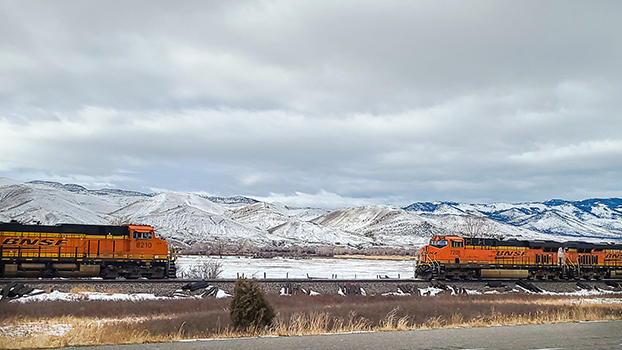 Lester takes advantage of the five lakes and rivers within 30 minutes of the hospital, as well as multiple world-class hiking and mountain biking trails.
"Helena has become somewhat of a mecca for mountain biking, listed on the top lists over the last three years," says Lester. "And with a ski hill within call range to the hospital, many of our providers who are on call will notify us that they'll be up at Great Divide — they can ski all day and make it to the hospital if they need to."
Come to visit and stay if you want to
Dr. Kishore Karamchandani, a locum tenens physician specialized in internal medicine, critical care medicine, and pulmonology, says he enjoys the area's opportunities for outdoor and wildlife photography.
"My goal is to explore the region," says Dr. Karamchandani, who was on assignment when we interviewed him. "I'm an outdoor person and I do a lot of photography. I'm hoping to explore more and intend to do a lot more photography on weekends when I'm done with rounds."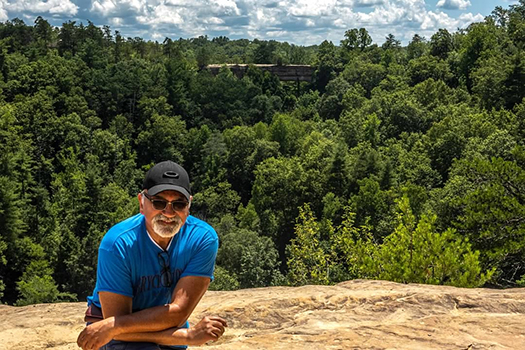 And for Dr. Randy Sasich, pulmonologist and critical care physician, Helena delivers in any weather.
"The weather here changes quickly. Beautiful days here are fantastic, and even on the snowy days, there is plenty of stuff to do," says Dr. Sasich. He came to Helena as a locum tenens physician during the pandemic and recently accepted a permanent, full-time position with St. Peter's. "I enjoy the outdoors and there is an infinite amount to explore with a little bit of time off."
A seat at the table
Helena is the state capital of Montana. And though small — the fifth least populous capital city in the nation — Helena's state leaders foster a close-knit sense of community and belonging. State legislators, as well as the state medical board, also based in Helena, are inviting and welcoming of physicians' involvement and input on legislation.
"It's a 10-minute walk from the hospital to the Montana State Capitol Building," says Lester. "We will get a call and they'll say, 'We're at the beginning conversations of something coming forward for Medicaid or Medicare, do you have a few doctors who want to come down and be part of this conversation with us?' It's a great opportunity to be involved and play a part."
Delivering care to rural communities
One of the most rewarding aspects of practicing as a locum tenens physician in a rural area is the opportunity to make a difference for patients and communities that need your help.
St. Peter's Health, a 123-bed facility, is the only hospital in the area and has the first hospitalist team that was ever established in the state. The hospital hosts all specialties, from pulmonology and family practice to general surgery and interventional cardiology. St. Peter's established two outreach clinics to help support patients in more remote communities.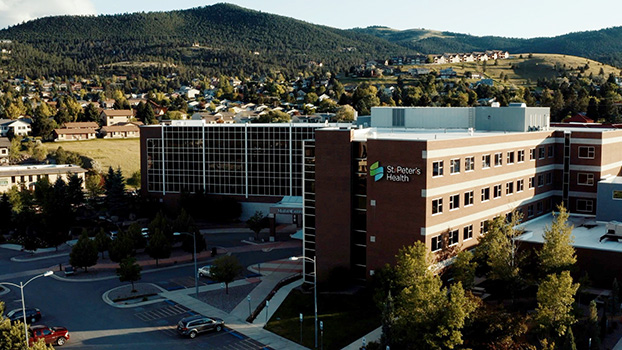 "We discovered we had 600-700 patients traveling 35 miles from the Townsend area to Helena, so we built a clinic to support and help that area," says Lester.
For physicians considering locum tenens, a rural community can provide opportunities that are both professionally and personally enriching.
"The structure is well set-up here with good back-up and support; they have a lot of experience with locums coming in and out," says Dr. Sasich. "Montana is a fairly rural place where resources aren't terribly deep, and you're appreciated and treated well."
A warm reception
Locums providers and facility administrators alike speak further to this mutual feeling of appreciation.
"I've worked on three continents — I trained in India and Europe, I worked in England, and I've worked in a variety of places in the U.S. — and this is the best reception I've ever had in my life," says Dr. Karamchandani. "They were nice; they were welcoming. Day one, you were on the go. It's like we've known each other for a long time. It's been fantastic. Really refreshing."
Lester says St. Peter's treat their locums the same as their staff providers and that, as a rural hospital, they're adept at welcoming locums and integrating them into the team.
"I think the majority of our providers come here and absolutely love it," says Lester. "I had a pulmonologist from Pennsylvania tell me, 'This job was like a vacation. Everybody was so nice. Even with a full ICU, with the support from the staff and hospitalist team, I still felt like I was on vacation because everything went so smoothly. It was an incredible experience.'"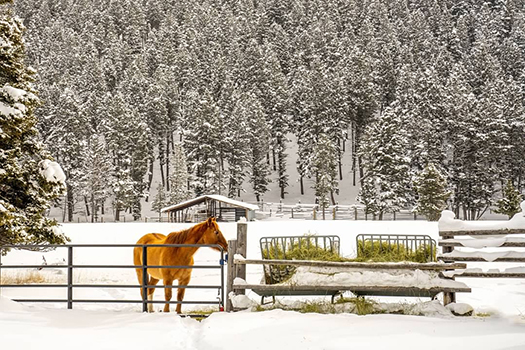 Lester also says they experienced an added measure of mutual support during the pandemic, as locums and providers went to great lengths — often traveling extended periods and driving from their nearest available airports — to support areas of need.
"We definitely saw this great level of compassion all the way across the board in all of our providers and our staff in what we could do to help each other," says Lester.
Looking for the right fit
For physicians considering a rural locums assignment, Lester stresses the importance of the right fit with the area.
"Ultimately with a locum, we're looking for somebody who wants to hit the ground running, knows what they're doing, has great reviews, and puts the patient first," says Lester. "But importantly, we often ask for providers who have been to Montana or want to be in the northwest, specifically. The weather changes here can really knock someone off their game — I have great providers who love the idea of Montana, but once they got here the weather was hard. Our best candidate is someone who knows the region, and has great reviews and solid previous experience."
Dr. Karamchandani has this advice for physicians considering locums for the first time in their career: "My only regret is: why didn't I do this 20 years ago?"
Interested in learning more about locum tenens jobs in Montana? Give us a call at 1.866.858.6269 or view today's job opportunities.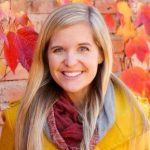 Allison Riley is a public relations professional with more than 10 years experience in healthcare and corporate communications. She lives in New York City with her better half and two wonderful daughters. She and her girls are currently contending for world's slowest recorded stair climb to a fifth-floor apartment, and she enjoys writing so she can just finish her sentence already.