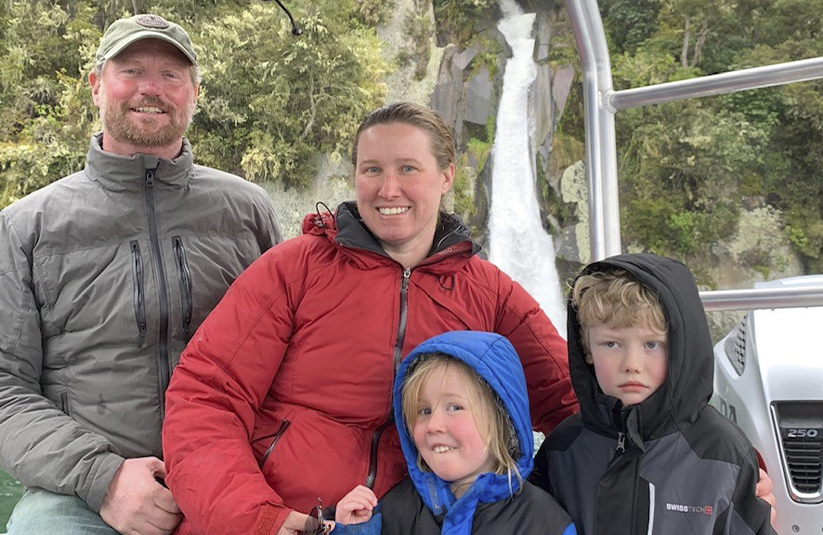 Being a locum tenens doctor in New Zealand is as cool as it sounds. But preparation means thinking ahead and ticking tasks off your list so you can enjoy your time there. Paperwork is paperwork, no matter what's on the other end of it. And enrolling your children in school is, well, enrolling your children in school! You know there may be at least a few hassles. If you're on your way to New Zealand for locums, perhaps you can avoid some of them. Keep reading for a quick rundown of everything Dr. Tracy Parrish, an emergency medicine physician, wishes she'd known before staring her own assignment in New Zealand.
First things first: Going locums in New Zealand
As you can see, making sure your move to New Zealand goes as smoothly as possible begins with two important tasks that you can — and should — complete several weeks in advance of your assignment: setting up your New Zealand bank account and applying for visas.
Dr. Parrish wishes she had known how necessary it would be to make an appointment with the bank to set up her account before she left. With this in mind, she created a flow chart that she wished she'd had before she left. She feels it'll help other doctors who might be preparing for a locum tenens assignment in New Zealand.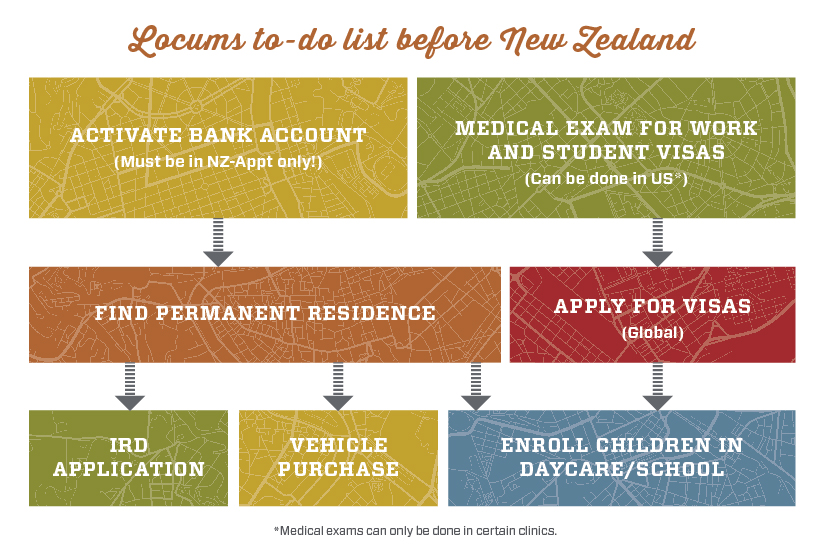 Set up your bank account before moving to New Zealand
Getting your bank account set up as quickly as possible is important because you can't sign a lease without one. So if you want a place to live, you need to set up a bank account.
Figuring out a place to live is important because you need a permanent address in order to apply for an IRD tax number. This is basically your social security number while you're working in New Zealand. Why do you need an IRD tax number? Because without one, you can't get paid! In other words, here's the sequence of what needs to happen:
Set up a bank account
Find a place to live
Apply for your IRD tax number
Receive your paycheck!
Setting up your bank account is a fairly straightforward process, but there are a few sub-steps involved, and like anything, it just takes time. The account can't be activated until you're actually in New Zealand and able to visit one of the bank's branches in person. In order to do that, you have to schedule an appointment. This was a custom or expectation Dr. Parrish hadn't anticipated.
"Everything in New Zealand is by appointment," she says. "You can't just walk in. It's really hard to just walk in and get something done, even at the bank." For a headache-free banking experience, she suggests the following timetable:
Two weeks before your move, go to the bank's website, apply for a bank account, and transfer some money into it.
A few days before flight, call the bank and schedule an appointment for the day after your arrival.
Once you're in New Zealand, go to your appointment at the bank and activate your account.
Dr. Parrish says not to worry about bringing cash with you — or traveler's checks. "In this day and age, you don't need them," she says. "The last time I traveled like this, things were very different. But now you just don't need them. You just need your credit cards and you're fine."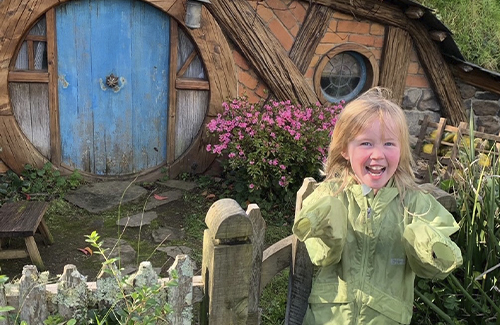 Schedule medical exams and apply for visas before moving to New Zealand
The second thing you want to do before you move is to complete your visa medical exams and send in your applications. A locums agency like Global Medical will take care of most of the legwork required to obtain your own visa. But getting the rest of the family's visas in place could take up to four months. That doesn't mean they can't travel with you. That's what a passport is for. Once there, family members can't work or enroll in school until their visas are approved. Dr. Parrish strongly recommends doing the exams and applications while you're still in the United States.
Her husband and children had to learn this the hard way and consequently spent a lot of time at home waiting and checking the mail. "Some people just don't feel strongly about getting their kids into school," Dr. Parrish says, "and I didn't feel strongly about it either at the time. But going on three months — it was like, we need a routine, we need something."
If you're not traveling with any children, then this obviously isn't a big deal. But if you're with a spouse or partner who wants or even needs to work, it definitely could turn into one.
Getting your pet to New Zealand
One other facet of the move Dr. Parrish wished she'd known more about in advance was the process for bringing their dog to New Zealand. In a way, it's almost like applying for a visa. You'll need to take the dog to a vet. And then there will likely be certain medications the dog will have to take to ensure it's not carrying any foreign illnesses or infections. There can't be any mistakes in the timing of these medications. If there are, your pet could be barred from the flight and required to start the medications over which cause your pet — and you — added stress.
Sadly, this is what happened to Dr. Parrish's dog. Dr. Parrish arranged for the dog to fly to New Zealand a few days after her own flight. Makes sense, right? Who's going to pick your dog up and take care of it if you're still in the United States? Or what if you're there, in New Zealand, but still staying in hotel and without a car?
Unfortunately, customs found a mistake in the timing of the medication, and Dr. Parrish's dog was essentially impounded in L.A. for several weeks. In the end, the airport officials were unable to get the dog on the plane, and Dr. Parrish had to ask a friend to come and get it. "So, we had to pay somebody to drive from L.A. to North Carolina, which is insane," says Dr. Parrish, "and on top of all the thousands of dollars we'd already spent. I mean, it was an insane amount of money we lost on that whole scenario."
What Dr. Parrish learned later was that the dog would have been held in customs for several days in New Zealand anyway, so there was no need for her to be there first.
"It's nobody's fault," she says. "It's just one of those things. If I had it to do over, I would have been very meticulous to know he would have been on the same flight as us — or even flown him over before us, so that if there was an issue, we could have handled it while we were still in the United States."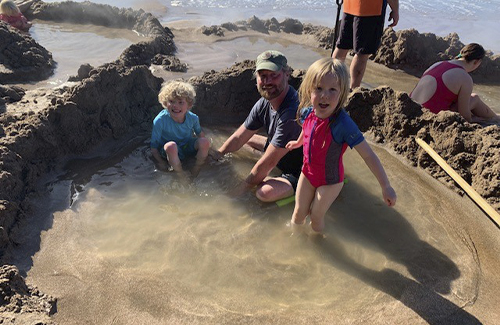 The cool stuff about being a locum tenens physician in New Zealand
Getting situated in New Zealand for her first locum tenens assignment undoubtedly involved a few hassles. But it wasn't anything Dr. Parrish and her family couldn't navigate. And if she'd known about them in advance, they probably wouldn't have even been hassles. More like items on a to-do list next to other important to-dos, like Talk to my cell phone company; make sure my phone is good while I'm getting a New Zealand number.
Paperwork and bank appointments out of the way, Dr. Parrish is loving her locums assignment. She works in an urgent care facility, which, thanks to the long wait times in the city's main hospital, is essentially a small emergency room. In terms of patients, she sees a little bit of everything. Meanwhile she's rubbing shoulders with doctors from all over the world — Malaysia, India, Scotland, Ireland, just to name a few.
From time to time, her locums schedule presents her with a long weekend — three, four, even five days, in some cases. On those occasions, she and her family book an Airbnb and go check out a new beach.
Although they've fallen in love with New Zealand, she and her husband both think of North Carolina as their home. But Dr. Parrish is really enjoying the locum tenens life, and they're already thinking of where they might go next.
Have more questions about working locum tenens in New Zealand? Give us a call at 1.800.760.3174 to speak with an international locum tenens recruiter or watch our New Zealand 101 webinar.