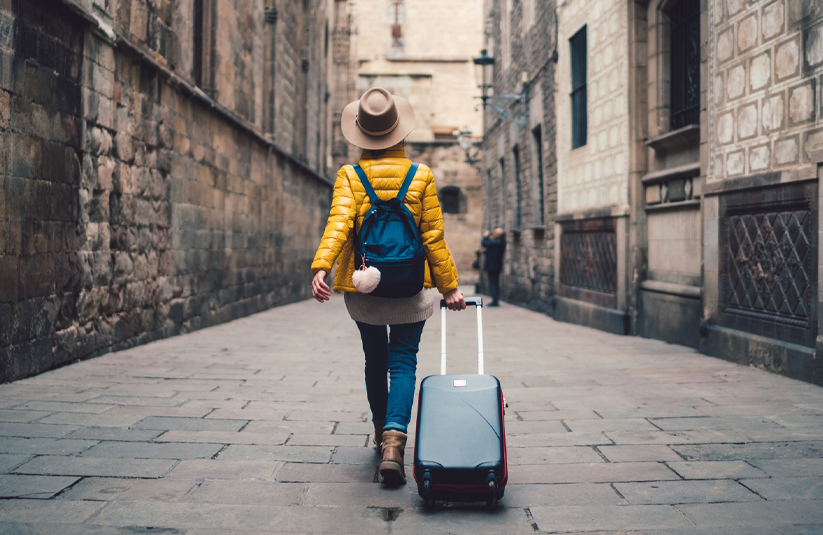 Last updated July 7, 2022
International locum tenens brings adventure and the experience of a lifetime, but pandemic travel requirements have made traveling to some destinations more complicated over the past couple of years. Visa restrictions, fewer flights, testing requirements, and mandatory quarantines all have posed unique challenges, but the Global Medical Staffing team has experts devoted to making the process as easy as possible. Here's what you need to know about the latest international locum tenens travel requirements for New Zealand.
Traveling to New Zealand
New Zealand was one of the strictest nations for travelers entering their country during the COVID-19 pandemic. Requirements included testing prior to departure, mandatory quarantining upon arrival to the islands, as well as changes to visa requirements. However, as of July 2022, New Zealand has eased most travel restrictions.
Visa and travel requirements
Once an assignment has been confirmed, the GMS team will immediately begin coordinating with the Medical Council of New Zealand to apply for your registration, which is similar to the process of getting licensed by a U.S. state.
Upon approval from the Medical Council of New Zealand, we'll work with you to submit the required immigration applications for both you and any dependent family members who may be traveling with you.
As of July 4, 2022, all work visa categories have opened for applications, including the Accredited Employer Work Visa. Effective July 31, 2022, all student and visitor visa categories will reopen.
With any New Zealand visa, there may be additional requirements for family members traveling with you, such as proof of partnership and birth certificates for children. The Global Medical team will assist you and your family as applicable in obtaining the appropriate visas once you have arrived in country.
It takes an average of two-and-a-half to three weeks for New Zealand to review, consider, and approve the visa application, but timing may vary based on the volume of applications they receive.
COVID-19 vaccination requirements
New Zealand requires most travelers to provide proof of COVID-19 vaccination before travelling to New Zealand by air. Exemptions are available under certain circumstances through the New Zealand Ministry of Health.
As of March 2022, New Zealand no longer required quarantine or managed isolation for those eligible to travel to New Zealand.
RELATED: International locum tenens 101: How to prepare for an assignment in New Zealand
24/7 support from your GMS team
Regardless of your destination, Global Medical Staffing will be with you every step of the way, making your international locum tenens travel as stress-free as possible.
For more information about traveling to New Zealand for a locum tenens assignment, call us at 1.800.760.3174 or ask your question in the comments below.