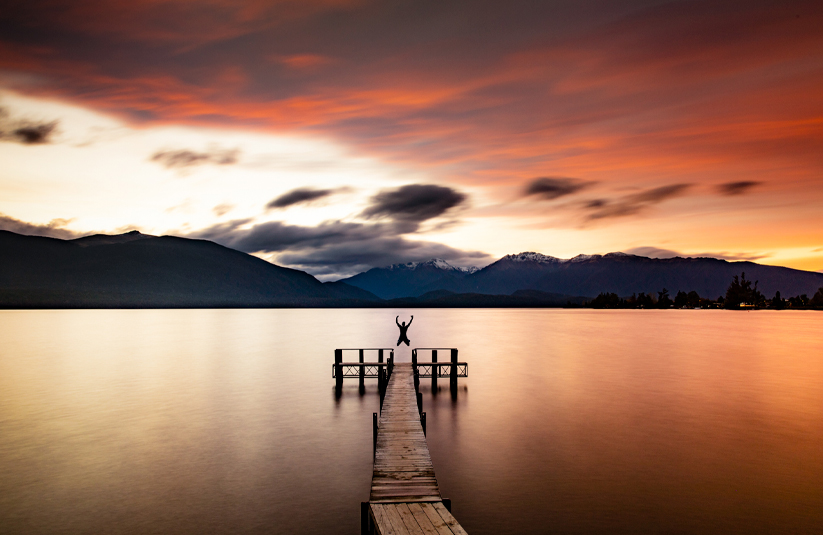 If you're struggling with exhaustion or feelings of burnout, a physician sabbatical can be a way to recharge and revitalize your career in medicine. For physicians who enjoy traveling and experiencing other cultures, an international sabbatical may be just the remedy that can help. Here are seven tips on how to make your international physician sabbatical a reality.
1. Ask your colleagues about sabbaticals
If you're considering a sabbatical, ask your colleagues if they have taken one in the past and what their experience was like. If other physicians in your organization have taken sabbaticals and then returned to work at your organization, asking about their experiences is a great way to get advice about how to approach your leader about a sabbatical of your own.
2. Find out if your facility has a sabbatical policy
Check your employee handbook for policies that outline leaves of absence, including sabbaticals. Your healthcare organization may already have requirements — such as working a certain number of years — that you are required to meet before taking an extended leave of absence for a sabbatical. If you can't find specific policies, talk to a human resources representative. They can answer your questions before you bring up this idea with your leader.
3. Determine the goals of your sabbatical
While a sabbatical can certainly provide much-needed time away, it is not the same as taking PTO or a medical leave of absence from your full-time job. A sabbatical typically meets certain goals and serves a purpose.
What are your intentions for this sabbatical? Asking this question can help you decide where you want to work and how much time off you'd like to take. Ideas could include:
Improving specific skills
Working in a different clinical environment
Providing care for an underserved population
Experiencing a different culture or way of practicing medicine
Using and improving your fluency in a foreign language
Determining the next steps in your career
No matter your goals, writing them down can help you better understand why you're interested in taking a physician sabbatical and also help articulate these reasons to your leader.
4. Talk to your leader about the value of a sabbatical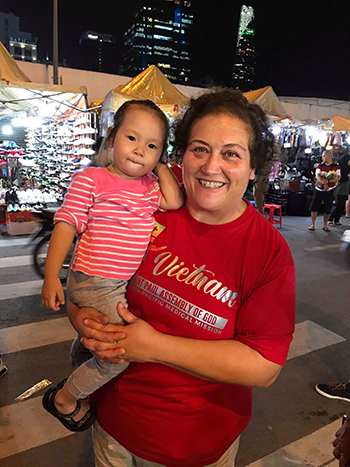 Dr. Rachael Consoli, an OB/GYN based in Boston, Massachusetts, has been serving medical missions and working international locum tenens for years, working in Guam, Africa, Mongolia, and Thailand to name a few. She says these experiences allow her to better support patients she meets when she returns to work in Boston.
"When I meet people from the countries I've been to, they're so excited. It's always such a special connection when I say, 'Oh, I've been to your country, and I know you have a special food dish and it's delicious,'" Dr. Consoli says. "Especially in our specialty, where we have the honor of being with patients during their most exciting, vulnerable moments while having a baby, it's a privilege to be able to have that special connection with them right away."
Dr. Consoli points out that she has a great relationship with the staff at the hospital in Boston where she works when not on sabbatical.
"My people here in Boston are so wonderful to me. They allowed me to go to Guam for two years, one year to South Sudan, four months to Mongolia and Thailand, and then they always have a job ready and waiting for me when I come back," she says. "They understand that I enjoy doing this kind of travel. They also understand when I come back, I give them 100% and work anything and everything they want me to or that I want to."
5. Decide where you'd like to work and what you'd like to do
Once you have permission from your leader or at least the promise to consider it, start listing places you'd like to go on your sabbatical. Maybe you've dreamed of living near the ocean for a while, or maybe you're an avid skier and would love a city in the mountains. This can help you narrow down the locations where you'd like to go.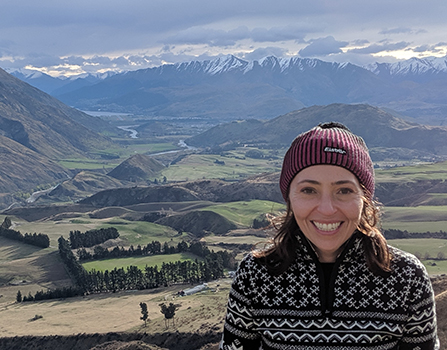 Dr. Dahlilah Restrepo, an infectious disease physician based in New York, was navigating a busy private practice and wanted to try something different. When she got an email from Global Medical Staffing about an opportunity in New Zealand, it seemed like the perfect fit.
"I'm two hours away from the ski fields, from mountains, from hiking, from Wellington, from the wine region. So in two hours I can be in a very, very diverse area. You're surrounded by some of the most spectacular scenery you will ever see," Dr. Restrepo says. "Traveling to Australia or Fiji is a three-hour trip. International travel was very exciting, because I got to see a lot of the world that I hadn't seen before."
A physician sabbatical gives you the opportunity to live somewhere for a short time without the commitment.
"You can experiment with something for a couple of months or a year with no strings attached. It's valuable," Dr. Restrepo says. "You can take a step away from your life, so to speak, and just take a break with all the other measures taken care of."
6. Consider whether you will bring your family along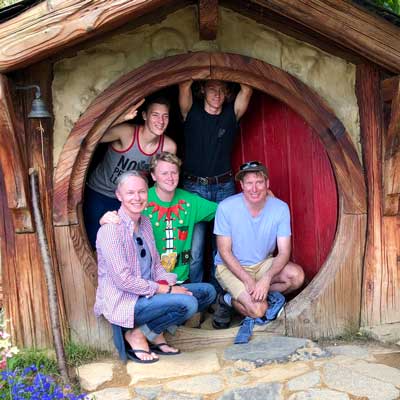 When Dr. John Gallehr, a child and adolescent psychiatrist based in Kentucky, decided to work in academic medicine after 15 years of private practice, he learned that paperwork would delay his new position for at least three months.
"Someone called out of the blue saying Christchurch, New Zealand, needed a child psychiatrist for a few months and asked if I was available," Dr. Gallehr recalls. "It was the first time in my career that I was actually available to do something. It was just fortunate that they called the very afternoon I learned I had three or four months off."
Dr. Gallehr, his husband, Bryon, and their three children jumped at the chance to live in New Zealand for a few months. Several years later, they returned to New Zealand again because they enjoyed the experience so much. To accommodate his family's needs, Dr. Gallehr looked for an opening with a timeframe that matched the academic year.
"Unfortunately, a New Zealand school year is January to January, where in the United States it's September to June. My boys missed some school and had to do some homeschooling to catch up, but they had a wonderful experience in the schools there," Dr. Gallehr says.
7. Be open to an experience that will change you
Regardless of your reason for wanting to take a sabbatical, many physicians say it's important to choose an experience that will change your life, even if it's in a small way.
Dr. Restrepo says her time in New Zealand challenged her and that it's fascinating to go somewhere else and start from scratch.
"Infectious disease is always interesting, even to look at it from another part of the world. For my field, it makes a big difference where you practice and gives you that richness and different depth to the specialty," she says.
Dr. Consoli says her international experiences have made her a better physician.
"After residency, a lot of people just get stuck in a rut and don't change their practices that much. I don't think I've ever done anything the same one year to the next because I learn, 'Oh, this is a better way. Oh, this is a different way,'" she says. "You get to understand that as human beings, we're very similar all over the world. I would say a mother in South Sudan and a mother in Beverly Hills have the same goals for their children in the sense that they want their children to be happy and succeed. It's been a really beautiful learning experience."
Interested in learning more about international locum tenens opportunities for physicians? Give us a call at 1.800.760.3174 or view today's locum tenens job opportunities.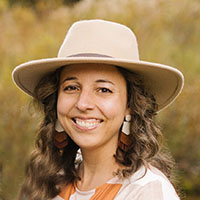 Lindsay Wilcox is a communication professional with experience writing for the healthcare and entertainment industries as well as local government. When she's not circling typos, she's enjoying fish tacos and hanging out with her family.