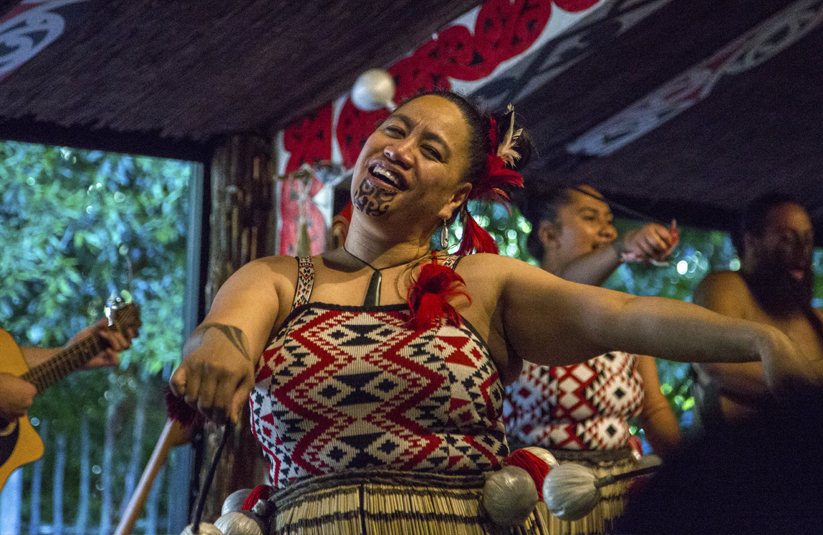 A country's culture is shaped by its inhabitants, and learning about diverse peoples and their history is a big part of what makes working abroad so interesting. When you work as a locums overseas, not only do you get to practice medicine in a new way, but you also have the chance to experience a new culture firsthand.
In many of the countries where Global Medical Staffing operates, this often means interacting with and caring for indigenous and minority populations. Understanding their history and culture — as well as the unique healthcare challenges they face — can help you be a more effective caregiver when providing healthcare for native populations.
The Maori of New Zealand
The Maori are the first inhabitants of New Zealand — or what they call Aotearoa, "the land of the long white cloud". They first arrived by canoe from eastern Polynesia in the late 13th century and lived in small settlements, hunting and farming.
Europeans arrived in the late 18th century and in 1840, the Treaty of Waitangi resulted in British rule over New Zealand. After World War II, many Maori left their rural villages and migrated to the cities, where race relations intensified. By 2020, more than $2 billion NZD had been paid out to Maori tribes for breaches of the Treaty of Waitangi, and the Maori culture has experienced a renaissance.
Today, 16.5 percent of New Zealand residents identify as Maori, and their language — Te Reo Maori — is one of the country's official languages. While their culture is much more visible in New Zealand these days, the Maori people are still more likely to be under-employed, live in poverty, and have worse health outcomes than their non-Maori counterparts.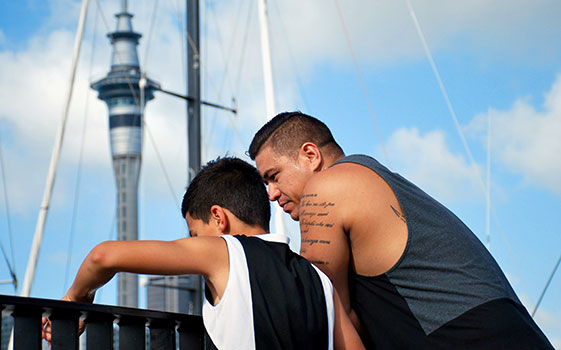 While locums physicians are placed all over New Zealand, many work in smaller cities or rural areas, increasing the likelihood that you'll care for the Maori. Doctors who have traveled with Global Medical Staffing say they've received assistance to help them understand the cultural and linguistic differences.
"New Zealand has cultural advisors, especially with the Maori population, who will go with you to meet the patient and translate if the language is different. I've learned a tremendous amount by working with these individuals," says Dr. John Gallehr, a psychiatrist who has done two locums assignments in the country.
Dr. Sara Jalali, an emergency medicine physician who spent six months in New Zealand, also received assistance. "The clinics make sure that new staff get indoctrinated into the new culture through cultural training," she says. She worked with two liaisons from the Maori Health Services who helped her with family-centered care, discharge planning, and community services.
The Aborigine of Australia
About 3% of Australians identify as Aborigine, a term used to identify many distinct peoples from the Australian mainland and surrounding islands. Their ancestors migrated from Asia during the Pleistocene era and have called Australia home for at least 50,000 years.
British colonizers arrived in the late 1700s, seizing land from the Aboriginal Australians and killing many — either directly through massacres or indirectly through disease and poverty. Aboriginal people were forced to live in reserves, and in the early 1900s, between 10 and 33 percent of children were removed from their homes and forbidden from speaking their native language. Today, most Aboriginal Australians speak English, though some may still speak their native language or use a mix of both.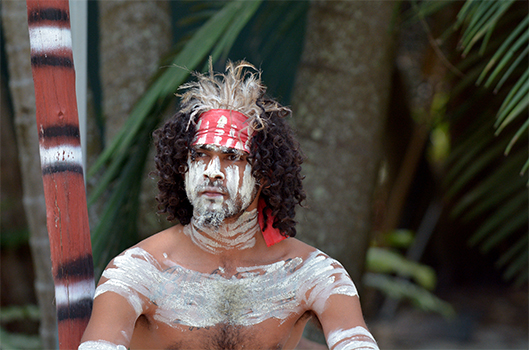 Though the Australian government issued a formal apology for its treatment of Aboriginal peoples in 2008, Aboriginal Australians still experience many disadvantages, including economic and health disparities. A health campaign to improve outcomes for Aboriginal peoples has made some headway but its goals are yet to be met.
Physicians working locum tenens in Australia may care for Aboriginal Australians, depending on where they're located. Even if you don't end up treating many Aboriginal patients, having background knowledge about their history can help you understand Australian culture better.
Dr. Kathy Starkey, who worked as a locums OB/GYN in Australia, noted that Aboriginal Australians started their own TV station while she was there. "Going mainstream introduces their culture to a wider audience and breaks down multiple barriers. We eagerly await this chance to learn more about the first people of Australia," she says.
The Chamorro of Guam
The Chamorro people first arrived on the island of Guam — part of the Mariana Islands in the Pacific Ocean — more than 4,000 years ago, likely coming from Taiwan or other islands off the coast of Southeast Asia. They had already developed a complex society based on fishing and agriculture when Spanish colonizers arrived in the 15th century.
In 1700, following years of war and disease, only 5,000 Chamorro people remained. To better control the local inhabitants, the Spanish forcibly resettled the Chamorro in villages, causing many of their traditions to be lost. In 1898, the Treaty of Paris gave control of the island to the United States, which has remained the case to this day. As a U.S. territory, Guam's inhabitants do not have full citizenship and cannot vote.
Today, the Chamorro people make up about 40% of Guam's population of 160,000, making them the majority ethnic group on the island. While many still speak their native language, usage has fallen and resulted in a requirement to teach it in public schools. Locums who work here and already speak Spanish may have a leg up — due to centuries of colonization, many Spanish words have been incorporated into the local language.
The Chamorro deal with many of the same health issues as others living in Guam — obesity, diabetes, and heart disease, but the way they engage in healthcare is a bit different.
"I had a little bit of a learning curve with the Chamorro culture, in that they do everything as a family, including coming into the clinic together and all staying in the exam room during procedures," says Dr. Arnold, an urgent care physician who took a three-month assignment in Guam.
Learning to practice medicine in a new way
As a locums physician providing care for native populations, you will undoubtedly find yourself practicing medicine in new ways. Learning how to ask the right questions and ensure patient compliance while being culturally sensitive can take effort, but it'll also help you become a better doctor.
We have locum tenens opportunities around the world. Give us a call at 1.855.488.7100 or view today's job openings.