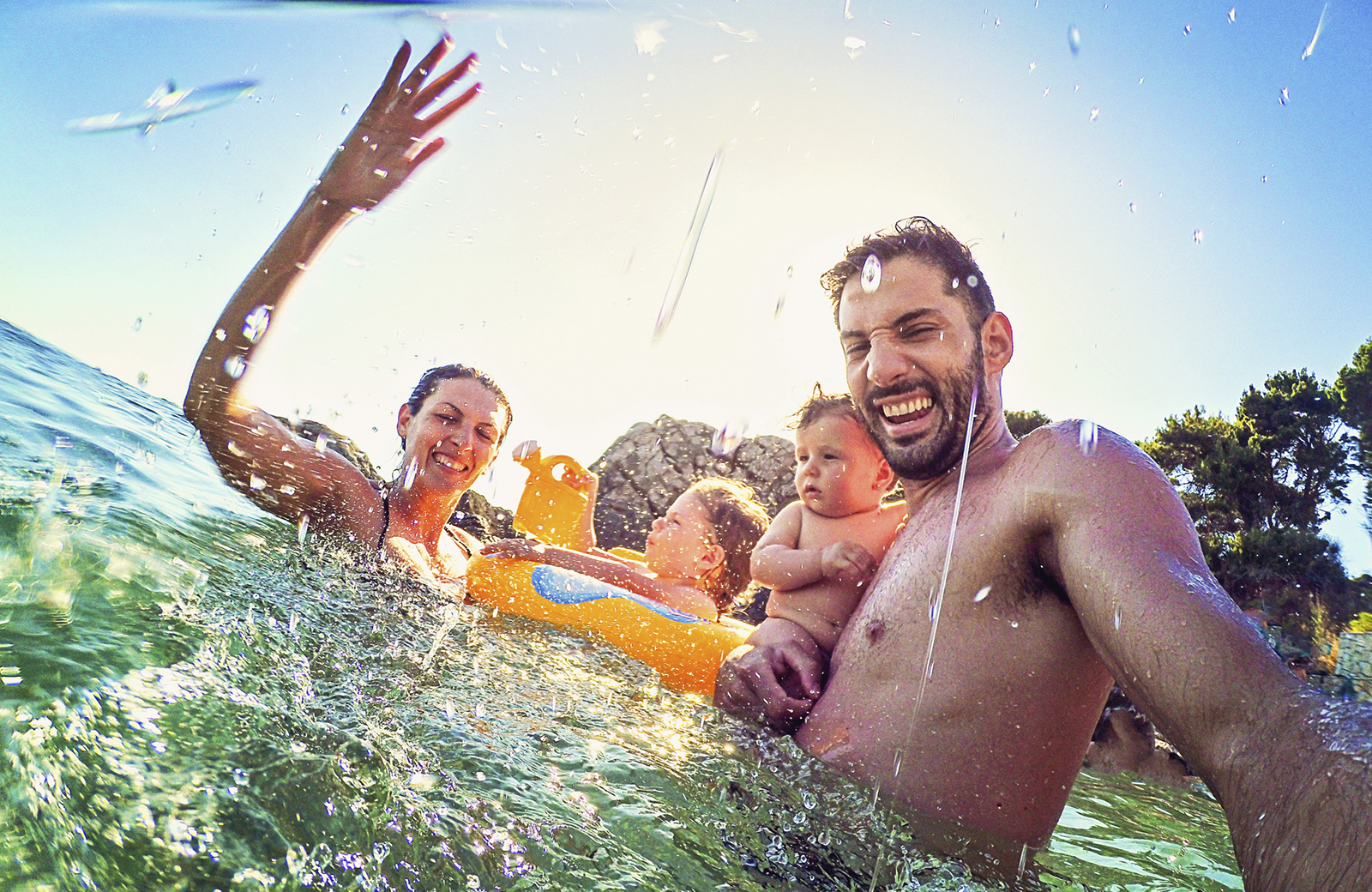 Want more control over your life and your working hours? Consider locum tenens, which provides physicians with greater flexibility and more control over your schedule for a better work/life balance.
Locum tenens as a full-time career choice
One physician who works locum tenens full-time is Dr. Anita Haugabrook (Doc Nita). She started locum tenens transitionally after leaving a position as a full-time partner, but she soon fell in love with its flexibility. She works only when she wants to, which means she can avoid weekends and nights, and she takes time off between assignments. She says that she has not only regained her work/life balance, but she has been able to take control of her destiny.
"I get to practice medicine," Doc Nita says. "When I was burned out, I wasn't able to see the joy in my work anymore, and I went into medicine to make a difference, to help people get well, and to see the joy in people when they're feeling better. I feel like I'm helping people again."
Psychiatrist Dr. Michael McGrath enjoys the opportunities that locum tenens offers. "I have more freedom and flexibility, and I'm not tied to a particular place anymore," he says. "The idea of being able to utilize my skillset where it would be most gratifying to me and travel and connect with different people, places, and things, is exciting to me."
A better physician work/life balance
Both international locum tenens doctors and domestic locums doctors say that the better work/life balance and shorter workweeks is one of the biggest benefits of locums.
Domestic locums make more per hour and work fewer hours on average. A survey by Hanover Research, conducted in partnership with CHG Healthcare, found that physicians who work full time at a permanent position typically work more hours than physicians who work locum tenens positions.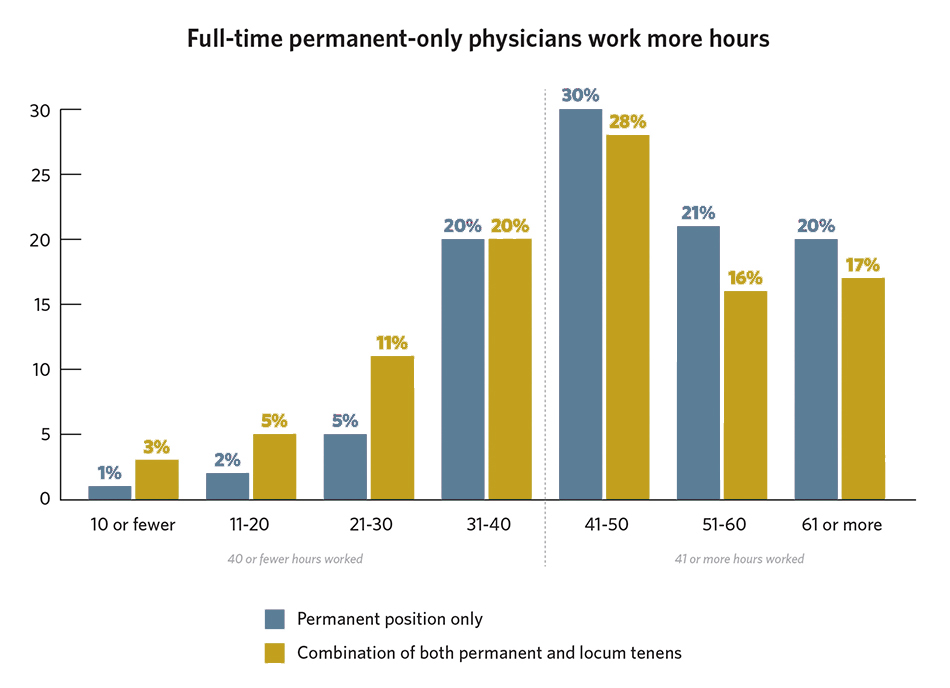 On international assignments, the great quality of life often surprises U.S. physicians. In New Zealand and other countries, locums physicians typically work just 40 hours a week and get several weeks of vacation — and a tea break in the afternoon too! Even full-time doctors in New Zealand typically work on average just 44.1 hours a week, according to the New Zealand Medical Workforce in 2020 report.
What doctors say about a better work/life balance
Dr. Sara Jalali took a six-month international locum tenens assignment in New Zealand through Global Medical Staffing, and she says it rejuvenated her passion for medicine.
"Only three years out of residency, I already started feeling burned out. Coming here has reminded me why I went into emergency medicine in the first place. This is what I always thought practicing in my field would entail," she says.
Dr. Raymattie Singh took her first locums position when her full-time hospitalist contract was ending, and she loves it so much that she has made it her new lifestyle.
"I worked hard most of my life to attain the dream I was told I had to have, and I did," she explains. "The five-bedroom house, fancy cars, diamond jewelry — I had it all. But the more things I procured, the more I felt I was missing. I was tired of the agonizing repetition of every day. When I started traveling to strange places while working as a physician, I was unbelievably happy. Creating bonds of lifelong friendships with people from all walks of life rejuvenated my soul."
Dr. Eva McCullars says that she appreciates the following benefits of locums: having a work/life balance for the first time in her career, making a comfortable income while going to places she has always wanted to explore, and getting to spend more time with patients and less time on office politics and other distractions.
"I like the freedom," Dr. McCullars explains. "I wouldn't go back to a full-time permanent position."
Other benefits of the locums lifestyle
Dr. Chad Koyanagi, a psychiatrist in Hawaii, uses domestic locums as a way to give back to the community. He earns enough money taking difficult-to-fill locum tenens shifts at a local hospital that he can take time off to help homeless people who need mental health treatment.
"There are so many homeless people in paradise," Dr. Koyanagi explains. "Honolulu has the worst homeless problem in the entire nation. A good example is Donna in 'Prescribing Hope' [documentary]. She had been gravely disabled in our community for a couple of decades. Through our work, she was able to get the help she needed and was able to be successfully placed in independent housing."
Regain control of your life
We can help you achieve a better work/life balance. Give us a call at 866.858.6269 or view today's locum tenens job opportunities.
Updated April 15, 2022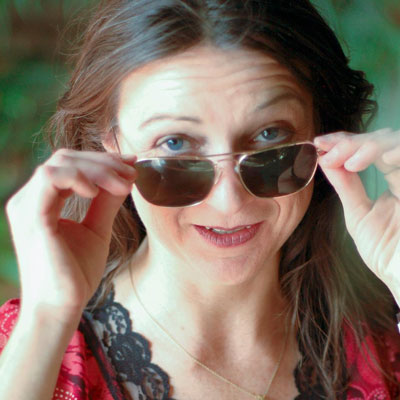 Kari Redfield is a professional content marketing writer. She also is a novelist and writes for newsstand magazines and has had work appear in publications such as Arizona Highways, Sedona Magazine, and American Fitness. And like the locums physicians profiled in these stories, she loves the flexibility and new experiences that her unique job provides, and loves to travel. She has been known to spend weeks in the U.S. West in her Aliner, checking out classic trad rock climbs, epic mountain bike rides, and other adventures while writing from the road.