Physicians are revenue generators. According to a Merritt Hawkins survey, a primary care physician generates an average of $1.4 million per year in revenue and a specialist an average of more than $1.6 million. If a physician isn't seeing patients, then your business loses a lot of revenue.
But revenue isn't the only reason to use a locum tenens physician when your practice is understaffed. Whether the shortage is due to staff turnover, retirement, vacations, family or medical leave, expansion, or seasonal demands, savvy practices build the occasional use of locum tenens into the business plan for many reasons, including to prevent burnout and medical errors.
"We've seen busy practices use a locum tenens physician on a part-time basis to see urgent patients – or to free up a doctor to handle those types of needs. We're also seeing surgeons use locum tenens to provide follow up care while the surgeon keeps doing surgeries," points out Matt Richards, national accounts executive at Global Medical Staffing. "The additional revenue a locums brings in outweighs the costs. It allows you to pace yourself, so you'll be happier and more productive, be able to deliver better care, and be able run your practice for the duration of your career."
Benefits of using locum tenens in your private practice
1. Cover seasonal demands or extend hours
Eighty percent of today's physicians feel overextended or are at capacity already, with no time to see additional patients. This makes it nearly impossible for most private practices to take on the added patients that might come in seasonally – for back-to-school sports physicals, tourist patients in the area during peak times, during the flu season, or other times that your unique practice gets busier. However, in order to retain your patients, you need to be able to cover seasonal spikes.
Another way some private practices are retaining and attracting new patients is by extending office hours once or twice a week to accommodate patients' schedules. Bringing in a locum tenens even part-time can help you cover this seasonal inflow or offer additional hours – with the added revenue more than paying for the locums.
2. Gain work-life balance
Today's younger physicians want a healthier lifestyle. Occasionally using a locums can allow you to cater to this desire in order to retain your physicians.
"I've observed many younger doctors express a desire to work fewer hours and take that extra time to play their favorite sport, go on an extended family vacation, or spend time on a special hobby," Richards says. "An example of this is my uncle who uses some income from his private practice to invest in commercial real estate, or my primary care physician who, on his LinkedIn profile, lists 'photographer' ahead of his medical profession. It's a growing trend – and providing time off through the occasional use of a locums is important for keeping high-performing physicians in private practice."
3. Prevent burnout
More than 50 percent of doctors in a recent study reported regularly feeling burned out, which has had an impact on their job satisfaction and the relationships with their family. Even more alarming, 51 percent of physicians reported that their workload had impacted their mental health, with six percent saying they've contemplated suicide because of the demands of their profession.
Incorporating locum tenens in your staffing strategy allows you and other doctors to manage the overwhelming demands of your profession by alleviating your on-call time or simply taking a day off knowing that your practice and patients are in good hands – all of which helps to prevent burnout and keeps you healthy and engaged for your entire career.
4. Prevent mistakes
Proper staffing and reasonable hours are keys to maintaining quality care and preventing medical mistakes. Ensuring that physicians get regular time off and work reasonable hours by bringing in a locum tenens as needed helps to protect your practice – and your patients – from medical errors.
5. Save a practice
Your private practice takes care of your patients, employs people, and keeps money in the local community. You generate revenue not only for yourself, but also for others. On average, a private practice physician supports 17.1 jobs, including an additional 11 jobs above and beyond the clinical and administrative personnel that work inside the practice.
Being short a physician for any reason results in a reduction in revenue, which means that one or more of your employees may have to be let go. Hiring a locums to cover your patient load during an unexpected illness or injury, or turnover, can save a practice from having to close or downsize.
"You need a good patient base that's growing and maintaining over time to stay in business. Any little glitch can make a big difference – or the patient will go elsewhere," Richards says. "One of our clients, a urologist in Alabama, became very ill and was not able to see patients for over a month, but because he had a trusted working relationship with us and one of our locum tenens, he was able to hire the doctor while he recovered. If he couldn't have seen his patients for an entire month, it would have seriously impacted his practice, maybe ultimately forcing him to close it."
6. Test-drive a doctor
One of the big benefits of owning your practice is being able to make all of the hiring decisions to ensure you find the best fit for your clinic.
Locums can help with this, too. "We're seeing private practices use locums to test out a doctor," Richards points out. "It's a great way for them to see firsthand if the doctor will be a good fit."
7. Wind down a practice or fill in for a retiring physician
One of our clients is a busy team of urologists in New Mexico that has a physician retiring. The other partners don't have the bandwidth to absorb the patient base into their already over-scheduled workload, so, while they look to hire a full-time physician, they've brought in a locums.
"The locums doctor has made it possible for the other physicians to maintain their current patient load while taking the time to find an ideal candidate that will be a good fit for the practice and the community, all without losing revenue or having to turn away patients," Richards explains.
Get started today
Ideally, start forming a relationship with us today so that we can find the right physician to fit your practice, and get them licensed in your state (if they aren't already), credentialed, and ready to go.
"Of course, we can do something in a pinch," says Richards. "We do cater to this and will do our very best to help you. However, start with us early, ideally six months ahead of when you need the physician, because once we find doctors who like working at your practice, it's easier to get them on short notice in an emergency."
Reach out to us today to get started.

Related: 5 ways to get the most out of your locum tenens billing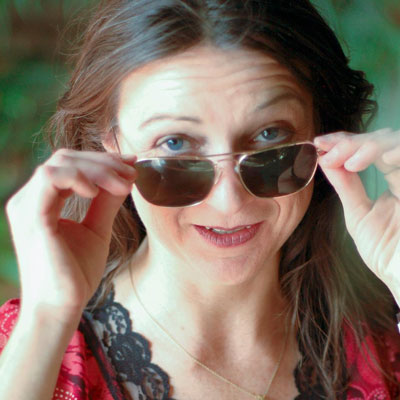 Kari Redfield is a professional content marketing writer. She also is a novelist and writes for newsstand magazines and has had work appear in publications such as Arizona Highways, Sedona Magazine, and American Fitness. And like the locums physicians profiled in these stories, she loves the flexibility and new experiences that her unique job provides, and loves to travel. She has been known to spend weeks in the U.S. West in her Aliner, checking out classic trad rock climbs, epic mountain bike rides, and other adventures while writing from the road.