Ah, Australia! For many of us, it's a bucket list destination. Lie around on beaches, watch kangaroos, taste delicious food and wine, and revel in some of the world's most iconic sites, like the Great Barrier Reef and Ayers Rock.
We talked to just a few of our doctors to hear about their favorite destinations in Australia – so you'll be sure to include those on your own adventure. We also asked physicians how taking a locum tenens assignment in Australia benefited their career.
Some of the things that they all commented on: how generous the vacation time is, allowing lots of travel; how nice the people are; how unique the wildlife is; and how much less time they spend doing medical records/paperwork, allowing more time to do what they love: helping people.
Top sightseeing spots
Dr. Mike Spertus, family medicine physician, says that his favorite Australian sightseeing experience is the beach. "It's readily accessible with some of the most beautiful beaches I've ever seen! The scenery, the beautiful turquoise water, the soft sand, the beautiful topography in Western Australia with the cliffs and everyone surfing, are stunning. And I love seeing and hearing all of the animals that are so different from the ones in the U.S." He also loves how close the Outback is to his assignment location in Perth and the numerous opportunities to camp.
With all of the generous vacation time that comes with working locums in Australia (four weeks), he's also visited Melbourne and Sydney. Some top sights: the Sydney Opera House, Darling Harbour, Bondi Beach, numerous wineries, Flinders Street railway station, and the penguins at Philip Island.
Like many physicians who take on a locums assignment in Australia, Dr. Spertus has used the opportunity as a jumping off point to travel throughout Asia.
Dr. Sean Ryan, psychiatrist, and his wife and toddler daughter loved everything they could experience on the Australian island of Tasmania, where he took an assignment.
"Hobart is a fun, walkable city that's surrounded by beautiful nature. We were close to waterfalls and giant tree fern forests, and we loved seeing wild animals like wallabies and echidnas on our hikes."
While on assignment, Dr. Ryan and his family visited Sydney and Melbourne and went scuba diving in the Great Barrier Reef. While on that side of the world, they also checked out the Cook Islands, Fiji, and Bali. He highly recommends that other doctors allow the time to explore Asia before or after an assignment.
Dr. Rick Abbott, emergency room physician, also took a locum tenens assignment on Tasmania. He and his wife made it a point to travel, including going to several Australian national parks to see wallabies, kangaroos, wombats, and kookaburras. Right there on Tasmania, they got to look at the Australian penguin called "Little Penguins" or "Fairy Penguins."
Dr. Abbott, an avid cyclist, also rode all over Tasmania, including Mount Wellington with its dolerite rocks ("Organ Pipes").
"I started right at the harbor, at sea level and climbed nearly 1,300 meters (over 4,000 feet) in 23 kilometers," he says. "There were lots of 10-12 percent grades higher up. Travelling through city, then suburbs, up into eucalyptus forests and then above tree line tundra. It was quite a dramatic ride."
Thinking of planning your own Australian dream escape? Get the lowdown on other spots to check out. Additionally, note these go-to resources, in part one and part two, for Australia's best restaurants and bars.
Ways an Australian assignment improves medical skills and helps relieve burnout
Because of the socialized medical system, doctors practicing in Australia often find that they get to put their medical skills and training to work doing what they do best: treating patients who need their help without spending a lot of time doing paperwork.
In fact, Dr. Kathryn Starkey, an OB/GYN, credits her international locum tenens assignments in Australia in helping to reinvigorate her passion for medicine, as well as helping her find true work/life balance for the first time in her entire career.
Dr. Spertus says the assignment in Australia has allowed him a ton of variety in the kinds of patients and conditions he gets to treat, advancing his career and improving his medical skills. In addition to the variety, he has been able to do a lot of integrative medicine, which is one of his specialties, as well as treat a lot of skin cancer cases.
"When I was applying for this opportunity, one of the things that stuck out about it was the clinic's openness to have me do some integrative medicine," he says. "And I've been practicing acupuncture, as well as a lot of mental health. So it was a good learning opportunity to get more experience."
Get started today
Ready for your own Australian adventure? Click here to browse our Australia openings. We help you through the credentialing and visa processes, cover your travel expenses, and pay for your lodging and transportation.
Read more:
• The unique benefits of practicing healthcare in Canada, Australia, New Zealand, and Guam
• Six insider tips from international locum tenens pros
• Takes from doctors who have worked locums in Australia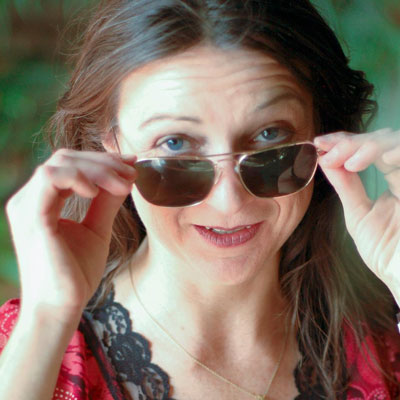 Kari Redfield is a professional content marketing writer. She also is a novelist and writes for newsstand magazines and has had work appear in publications such as Arizona Highways, Sedona Magazine, and American Fitness. And like the locums physicians profiled in these stories, she loves the flexibility and new experiences that her unique job provides, and loves to travel. She has been known to spend weeks in the U.S. West in her Aliner, checking out classic trad rock climbs, epic mountain bike rides, and other adventures while writing from the road.