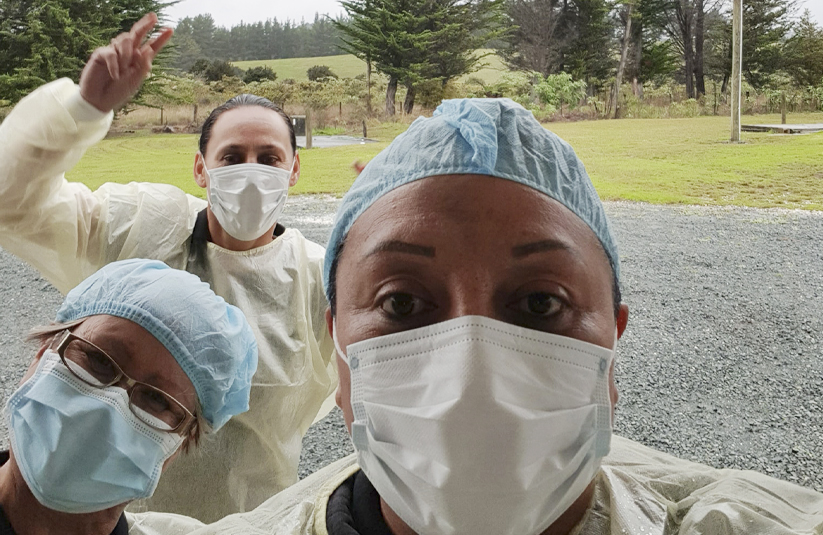 If you take Highway 1 north from Auckland, you eventually reach the town of Kaitaia. With a population of just under 6,000, it's the second-largest settlement in the Far North District of New Zealand. It's also where you'll find Te Hiku Hauora.
Te Hiku Hauora is the largest provider of primary healthcare services in the Far North region, and as a nonprofit organization, it aims to provide affordable healthcare to the local Maori community. Cheryl Britton is the practice manager for the GP clinics at Te Hiku Hauora, and like other healthcare administrators around the world, she wasn't sure what to expect when the COVID-19 pandemic hit New Zealand.
The rural response to COVID-19
"This is the one time probably that you're grateful to be in a rural area because of the isolation," says Cheryl, when asked how the pandemic affected her clinics. That isolation proved to be helpful, as the area only ended up with one confirmed case of COVID-19. Luckily, the case was caught early and didn't spread to others.
Despite the low case rate, Cheryl knew she needed to prepare the clinics in case of further spread.
"We implemented what we call a green and red zone," she explains. Routine patients entered the clinic through one door while all respiratory cases were directed to a different entrance. "Beyond COVID, there is influenza and every other winter illness. I think some of the learnings from this period are to look at implementing that every winter as a precautionary measure."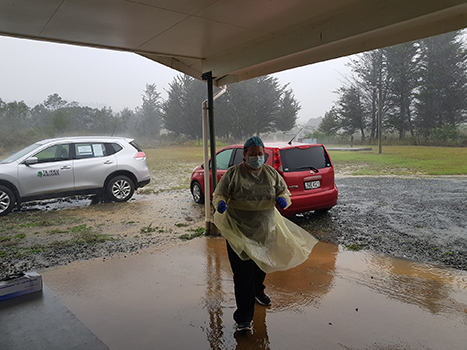 Cheryl says the clinics also needed to figure out how to provide flu vaccines. "The focus was on the vulnerable folks to start with, so the elderly and those who remain compromised, but we didn't want to bring those people into our clinic."
The solution was to set up a vaccination hub in the parking lot. "We put an outreach van in the car park and our nurse would keep vaccines in there. She was running around the car park vaccinating people through the window. There was car park management and door management, which was new for our clinic because in the past we just had everyone come through the front door."
Clinicians also began conducting patient consults by phone. Though they tried using video platforms, Cheryl says the rural Internet connections were often unreliable and cut out frequently during calls. "At least with the phone, you knew you could have the entire consult and not be interrupted, so that's mostly how consultations were offered."
Government support during the crisis
Like many countries around the world, New Zealand responded to the COVID-19 pandemic by shutting down many parts of the country. By the end of March, the country had gone to level 4 of their response plan, which mandated individuals to stay home and shut down all but the most essential activities.
"I think it was an appropriate response," says Cheryl. "It was certainly an uncomfortable response for most people, in particular those whose employment was affected." Working in healthcare, Cheryl and the other employees at Te Hiku Hauora were able to continue working, but many others in the community weren't so lucky.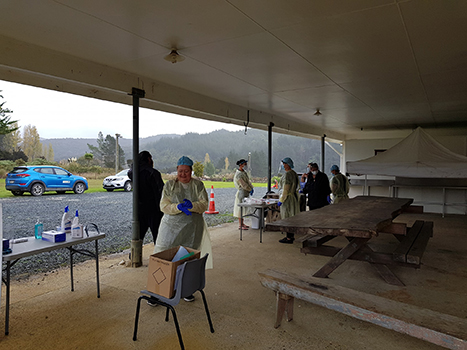 To assist those whose income was affected, the New Zealand government provided wage subsidies for those out of work. It also provided subsidies for healthcare clinics. "We got packages of money to offset the loss of income around co-pays and patients not coming through the door. Our co-payments are quite minimal because we run a low-cost practice, but we take on average about $25,000 per clinic per month."
Cheryl says her clinics received payments from the government of about $15,000 per clinic, depending on the size of the practice, patient enrollment, and how the payments were pro-rated. She says that her clinics are part of a larger organization and therefore didn't suffer as much as smaller practices, some of which had to furlough or lay off staff.
Looking to the future
Planning for COVID-19 in rural New Zealand has allowed Cheryl to think about how to do things differently in the future. "How can these COVID learnings translate to how to manage the GP crisis?" she asks. "I'm pushing our staff to think about that."
After seeing how telehealth can be integrated into the practice, Cheryl sees it as a possible way to address the provider shortage in the region. "I would like to try and stay with this 50/50 model with virtual and in-person visits," she says.
"I think there is an opportunity to be more proactive. It can be challenging, but if we don't start to think that way, we never will be able to keep up with the demand."
Working locums in rural New Zealand
Despite uncertainty about how the pandemic will progress, it seems that physicians at Te Hiku Hauora may be able to soon put COVID-19 behind them. As of mid-August, there were only about 100 active cases of coronavirus in New Zealand.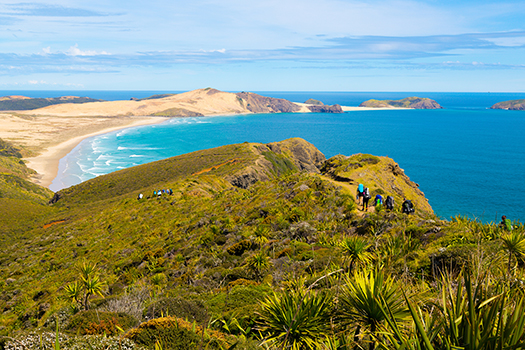 This fact, coupled with the isolated nature of the Far North region, makes it an ideal place for locums to practice, according to Cheryl. "We always need clinical staff in rural areas as much as we do in the city, and it's safer to be in New Zealand right now than anywhere else on the globe."
That's not to say that practicing there is a walk in the park. "We don't have the same services that are available in an urban area — we don't have a CAT scan or MRI — so you do need sound clinical judgement. You're relying on your ability to assist the patient based on their symptoms without all of the supporting things that might help you in your clinical decision."
New Zealand needs locum tenens physicians. To learn more, view today's locum tenens job opportunities in New Zealand or give us a call at 1.855.536.9406.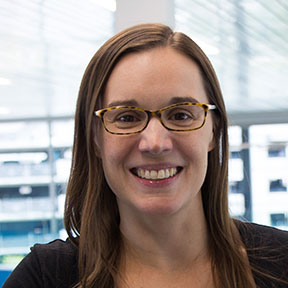 Alisa Tank is a content specialist at CHG Healthcare. She is passionate about making a difference in the lives of others. In her spare time, she enjoys hiking, road trips, and exploring Utah's desert landscapes.