Physicians choose locum tenens for many reasons. Among them: flexibility, extra income, to temporarily live in another country like a local, to travel more, and for the simplicity of receiving a paycheck without hassling with insurance companies, copayments, or complicated reimbursement structures.
Physicians considering locum tenens often have several questions about compensation. Here are the most common:
How does compensation work?
Most of Global Medical Staffing's locum tenens physicians work on a contract for a specified number of hours per week or per month for a pre-negotiated amount of pay per hour or per day. This makes getting paid both easy and fast. This payment model allows physicians to focus on patient care, rather than feeling financial pressure to see more patients. On top of that, in most cases you'll receive roundtrip airfare, housing, a rental car and malpractice coverage for the duration of your assignment.
"That's part of the value that we provide," explains Matthew Brown, director of Global Medical Staffing's international division. "We take care of finding and placing physicians in an assignment, as well as the negotiations. We secure any necessary licensing and visas, and arrange travel and housing logistics. This way, physicians can simply show up, work with their patients, and get paid."
"Whether you're looking for a months-long full-time domestic assignment, an international assignment, or a part-time domestic gig every now and then, we can help you identify the right opportunity and work with you to make the dream a reality. We specialize in all of these kinds of placements and are especially known for providing opportunities for English-speaking physicians to practice in various first-world areas of the world."
How many hours do locum tenens physicians work?
Hours worked per day, week, or month vary depending upon the specialty and the contract. Contracts might specify 8-12 hour shifts. Some domestic locum tenens physicians might work one shift a month as an add-on to a full-time job. Some contracts allow physicians to stack their shifts, providing a lot of flexibility. Dr. Sara Jalali did just that recently, working a stretch of shifts over the course of a couple weeks followed by a week off during her six-month assignment in New Zealand. It allowed her and her husband to travel extensively.
All in all, the number of hours worked varies, and we can work around your preferences when helping you select an assignment.
How does call and overtime compensation work?
Overtime and call vary according to the client and assignment, explains Jessica Tanner, a financial analyst with GMS. Some assignments require no call or overtime. For other assignments, both can come into play with additional compensation on top of the hourly or daily rate.
"It all depends on the assignment," says Tanner.
How often do physicians get paid?
Physicians record their hours on a timesheet, secure signoff from the client healthcare system/hospital/clinic, and then email the timesheets twice a month to our accounting department. Payment comes via direct deposit.
International physicians get paid on the first and sixteenth of the month. Physicians must submit timesheets by 2 p.m. on those days and they see the funds the very next day.
For domestic physicians, we pay on the fifth and twentieth of the month. Physicians must submit timesheets by 8 a.m. on the day before payday and will see funds soon after.
One important note: Fill out the timesheet correctly and submit it on time. This will ensure the fastest possible payment.
"I know that's basic, but we want to pay our physicians as quickly as possible, and this simple step ensures we can," Tanner says. "Also, if physicians have any questions, they can contact us. We offer resources for helping them complete their timesheets correctly to avoid any delay in payment."
Are locum tenens physicians considered employees?
No. Locum tenens physicians work as independent contractors. This means that taxes are not withheld from payments. Physicians will want to consult an accountant or tax preparer experienced with taxes for locum tenens doctors. That way, you will receive guidance on how to properly calculate estimated taxes due, set aside the funds, and submit quarterly payments as required.
Also, as an independent contractor, at the end of the year, you will receive a 1099 as opposed to a W-2.
RELATED: Six things all locum tenens physicians need to know about taxes
Are benefits included?
Locum tenens physicians do not receive benefits such as healthcare and retirement. However, we provide malpractice insurance for all of our locum tenens physicians.
Additionally, most contracts include travel and even housing and a car. So, be sure to discuss your needs and expectations with your recruiter. Some international opportunities even include paid time off.
"Our goal is to find you a good fit based on what you want both your practice and downtime to look like," Brown says.
Ready for your own locum tenens experience? Click here to learn more about the individual opportunities and request information. Or just pick up the phone and call us at 800.760.3174.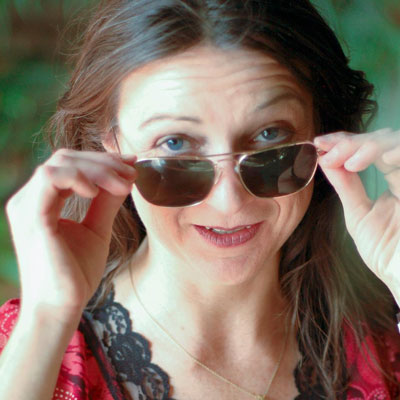 Kari Redfield is a professional content marketing writer. She also is a novelist and writes for newsstand magazines and has had work appear in publications such as Arizona Highways, Sedona Magazine, and American Fitness. And like the locums physicians profiled in these stories, she loves the flexibility and new experiences that her unique job provides, and loves to travel. She has been known to spend weeks in the U.S. West in her Aliner, checking out classic trad rock climbs, epic mountain bike rides, and other adventures while writing from the road.