Want to take your family on your international locum tenens assignment? Here are five tips to make it successful.
Physicians choose locum tenens for many reasons, such as freedom, travel opportunities, and to make extra money – as most U.S. assignments (and some international ones) pay more than a full-time position. Plus, domestic and international assignments provide housing, malpractice insurance, and allow independent contractor tax write-offs too. In addition to all these great benefits, there's another growing motivator for physicians: the ability to spend more time with family.
On average, physicians work 60 hours a week, and 25 percent work 60-80 hours a week, according to AMA Insurance's 2014 Work/Life Profiles of Today's Physician. That's why many physicians who come to Global Medical Staffing choose locum tenens to reduce their working hours and have more time at home.
Some of these physicians take domestic assignments and travel to a location for a week or more at a time – but then get to spend the rest of the month off work and family focused. One such physician, Dr. Tina Passalaris, says that before locum tenens, she left for work before her kids woke up and didn't get home until well after dinner, and then had more work on top of that. "I was absent for all of my children's activities," she says.
Now, with locums, she's only gone for one to four weeks at a time. "And when I'm home, I'm 100 percent a mom – and I'm home more than on assignment," Dr. Passalaris explains. "I get to see quite a bit of what my children do and am very much involved with their daily lives. I know who their friends are, who there teachers are." That's something she couldn't keep up with before.
Using international locum tenens assignments to have more time with your family
Other physicians spend more time with their families by taking an international assignment and bringing their families along. Our international locum tenens assignments typically involve set, predictable hours with no work required outside of the shift and come with generous vacation time, allowing lots of time for your family.
Because an international locum tenens assignment with family can prove more challenging logistics-wise than a typical domestic assignment, here are five insider tips from locum tenens physicians who've been successful traveling with their families.
1. Learn about the local educational system
Two popular spots for U.S. physicians to take international assignments are Australia and New Zealand because both countries need physicians, and the English-speaking nature of these places makes everything easier. Both New Zealand and Australia have highly rated public education systems that rank in the top 20 Best Countries for Education.
Even though the educational system in New Zealand ranks high, Global Medical Staffing physician, Dr. Seeber, urges families to do diligent research on the location's educational system.
"I think elementary kids would be fine in school here in New Zealand, but high school U.S. kids would need to be careful about what subjects they take." She points out that in New Zealand, high school kids specialize early. A student going toward language arts wouldn't take math and science after middle school, for instance. "It would be doable for high school kids, but parents would have to be really involved in planning the right classes so the kids could transition back into the U.S. high school system," she explains.
2. Consider home schooling so you can easily explore together
When locum tenens physician, Dr. Raymond Lewandowski III, went to Queensland, Australia, for one year with wife, Letitia, their two children, and Letitia's parents, they chose to home school the kids specifically so the family could all travel the many days Dr. Lewandowski had off work.
Just like the Lewandowski family, home schooling has allowed the Seebers to easily adventure as a family. So far, they've gone on a two-week vacation, gotten to see sheep shearing, and visited numerous beaches. Next up: New Zealand's famous glowworm caves.
They didn't plan it that way. They've always home schooled their eight children ages 4-14 because Dr. Seeber's husband served in the military for 24 years, which involved frequent moves. "Our oldest would have attended six different schools by now otherwise," she says.
In New Zealand, her older kids go to the local school one day for an outdoor class, cooking or performing arts, while doing home schooling the rest of the school week. The youngest kids do gymnastics and other activities to meet kids. "They've all gotten to know kids their own age really well," she says.
3. With a family, start preparing early because of the paperwork and other administrative tasks
Dr. Seeber says that ahead of the trip, all of the kids needed physicals. "It's not a big deal for one to two people but requires extra time for a family," she explains.
Also, if you're considering bringing a pet with you, keep in mind that it can be a lengthy, time-sensitive process. For example, to meet New Zealand's health requirements, your cat or dog will have to be quarantined for a certain amount of time before entering the country. In addition, most other pets, outside cats and dogs, are restricted from entering to protect the country's ecosystem, biosecurity, and overall health.
Australia has similar requirements. Your pet must have a microchip, up-to-date vaccinations, plus a rabies titer test. You can learn more about Australia's standards and procedures here.
4. Research how much everyday items, like food, cost where you're going – and plan ahead
In New Zealand and in some other countries where we place physicians, certain foods can cost more, which can add up for a large family. "It's good to know ahead of time so you can plan for it and make adjustments," Dr. Seeber says.
That said, this isn't the case for everywhere we place physicians internationally, so make sure to do some research beforehand.
5. Think carefully about what you pack
The Seebers brought schoolbooks, which took up a lot of room, and they also took as much clothing as they could to accommodate the growing kids and avoid having to buy clothing on an island nation.
To accommodate the extra luggage (and save some money), the Seebers flew Hawaii Air for the two free 70-pound bags allowed per person. If you're taking a family, strategically choosing the airline can benefit your budget.
Take the opportunity if you can
Bringing the kids to a different part of the world provides an experience that they'll never forget. "Do it if you can," Dr. Seeber urges.
The Seeber family, kids included, love getting to experience New Zealand. "You can't believe how pretty it is here. And there's no place in New Zealand where you're more than an hour from the beach!" she adds.
Want to learn more about taking international assignments with your family? Check out these other articles:
• Going on an international locum tenens assignment with family? Here are 4 basic questions answered
• Watch a physician discuss how locum tenens allows him to spend more time with his family
• The unique benefits of practicing healthcare in Canada, Australia, New Zealand, and Guam
Want to start your own locum tenens adventure? Click here to browse our current opportunities. Or just pick up the phone and give us a call at 800.760.3174.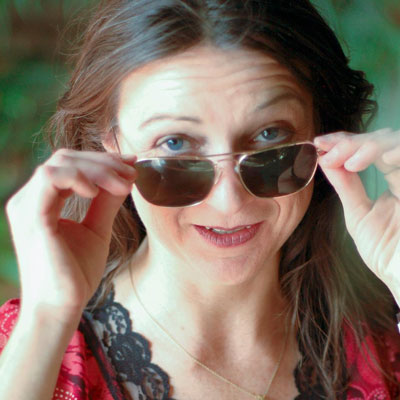 Kari Redfield is a professional content marketing writer. She also is a novelist and writes for newsstand magazines and has had work appear in publications such as Arizona Highways, Sedona Magazine, and American Fitness. And like the locums physicians profiled in these stories, she loves the flexibility and new experiences that her unique job provides, and loves to travel. She has been known to spend weeks in the U.S. West in her Aliner, checking out classic trad rock climbs, epic mountain bike rides, and other adventures while writing from the road.