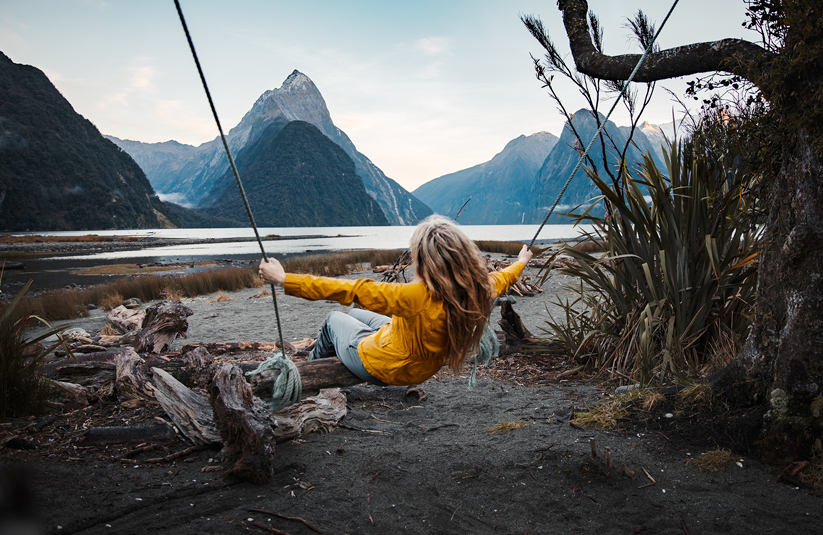 Last updated July 7, 2022
International locum tenens can be an exciting way to enrich your practice and immerse yourself in new cultures. One of the most popular international destinations for locum tenens is New Zealand. With its temperate climate and stunning scenery, the Land of the Long White Cloud can offer a unique and rewarding experience.
But many considerations and questions go along with traveling to the Southern Hemisphere for a 6- to 12-month assignment. Here's a comprehensive guide of things to consider which may help you in your decision-making process. Follow these tips and you may just find yourself (and even your family) in New Zealand having the experience of a lifetime.
The first step: Speak to an international locum tenens recruiter
The best way to get started is to speak to a recruiter who's specially trained in international locums. Even if you're not ready to take the leap right away, this conversation will at least give you an understanding of what international locums might look like for you in your specialty. You may not end up taking an international assignment right away, but down the road it might just be the right fit for you.
If you do decide to move forward, you can expect the timeframe for completing paperwork for an international locum tenens assignment to New Zealand to be a minimum of four months. It's a good idea to get started even sooner if you can; the ideal time for starting the process is about six to eight months prior to your desired start date.
International locum tenens contracts
Our international-specific recruiters at Global can help you drill down the details of how international locum contracts work in New Zealand. The typical assignment lasts between six and 12 months, and you'll receive round-trip airfare, fully furnished housing, and a car for the duration.
It's also important to understand that physician compensation in New Zealand is lower than what doctors are used to in the U.S., even for locum tenens work. Physicians who take locum tenens assignments in New Zealand typically do it for the experience and adventure of working in New Zealand rather than for the money. Those who choose to go enjoy living in a new country, learning new ways of practicing medicine, and treating a diverse population — often presenting with different conditions than you routinely treat at home.
COVID-19 travel requirements
Effective July 2022, the New Zealand border has reopened to most international travelers. However, anyone approved to travel to New Zealand on a visa will be required to be vaccinated and must be able to provide proof of the COVID-19 vaccination.
Once you decide to take an assignment in New Zealand, your recruiter can give you the most up-to-date information on COVID-related travel regulations.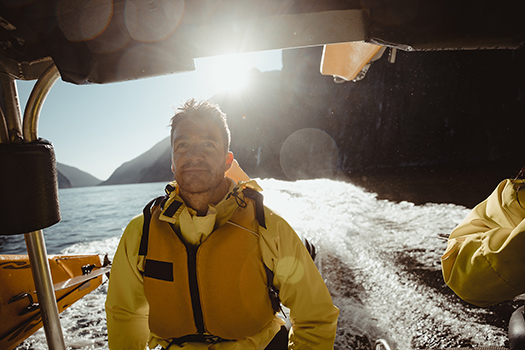 Bringing your family on assignment
With assignments ranging from six to 12 months, many physicians choose to bring their families along. Global Medical's clients in New Zealand are very accommodating when it comes to providing housing for locums physicians and their families. Although your travel expenses as a locum physician are covered, it's not guaranteed that your family's travel and visa costs will be.
For the latest information on obtaining visas to live and work in New Zealand for your family members, ask your Global Medical recruiter.
Housing in New Zealand
Physicians working locums in New Zealand receive fully furnished housing for the duration of the assignment. It's tidy, comfortable, and usually close to the facility where you'll be working. Typically, the healthcare facility provides the housing, but in some cases you may receive a stipend of the amount needed to cover the rent for an equivalent accommodation. When finding their own housing, many physicians choose to work with a local real estate agent on the island.
Typical housing in New Zealand is not larger than a three-bedroom home, so if you're traveling with a larger family, kids will most likely be sharing a cozy room. Take a look at some of the typical housing in New Zealand. It may look different than what you're used to in the U.S., but it's quaint and comfortable.
Health insurance
New Zealand offers universal healthcare, which covers the medical costs for certain injuries. However, if you need medical treatment beyond accidental injuries, you'll want to be covered by private health insurance, which is very affordable in New Zealand. For example, a family of four can obtain private insurance for approximately $1,500 a year. Global Medical Staffing can help get you in touch with the insurance companies we frequently work with.
For a deeper dive into the ins and outs of healthcare in New Zealand, check out the New Zealand Ministry of Health website.
Should you bring your pet?
Although there is plenty of housing in New Zealand available that will accommodate pets, the stress of the lengthy travel and mandatory quarantine may be too much for some animals, especially if they're older. If you do decide to leave your pet at home, many families choose to leave them in the care of other family members or friends while on assignment.
If bringing your pet is important to you, review New Zealand's pet immigration process before you do. It's a lengthy and expensive process that you will have to pay for yourself. However, many physicians have chosen to bring their pets with them and have not regretted the decision.
New Zealand's cost of living
By nature of being a remote island country, the cost of living in New Zealand is a little bit higher than in the U.S. This may initially result in a bit of sticker shock, but we've heard from our locums physicians that the fresh local food is amazing and unique. Farmers' markets are a great way to get food at a lower price than you'll see at grocery stores.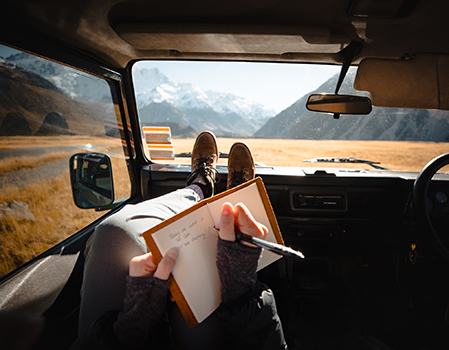 Banking and taxes on the island
Soon after arriving on your assignment, you'll want to set up a bank account. Global can help you with this process. We set up a direct deposit every two weeks, and we can even begin the banking process for you before you leave for your assignment.
One concern many physicians express about working international locums is a fear of being double taxed. However, a tax treaty between the U.S. and New Zealand means you won't be. To ensure you're prepared for international banking and taxes, Global recommends working with an accountant who has experience in international taxes to help you navigate the tax laws and requirements.
Transportation and driver's permit
New Zealand has much to offer in the way of recreation and natural beauty to explore, so having a car to get around the island is almost a must. You'll either be provided with a car by the facility or receive a car stipend for your assignment, and many physicians choose to go through rental car agencies. Others opt to buy a car for their stay, then sell it at the end of their assignment. Be prepared to drive on the left side of the road, though!
In New Zealand, your driver's license from the U.S. will work just fine. The only reason you'd need to obtain an international driver's permit is if you stayed longer than 12 months.
Packing for a 6- to 12-month assignment
Yes, you'll be away for a minimum of six months. Does that mean you need to pack your entire closet and the kitchen sink? Absolutely not. Global recommends packing simple: bring your clothes and the other items you feel you won't be able to live without. General guidelines? Just bring what you can fit in two pieces of luggage. You can buy anything you may have forgotten or need on the island, and you should be able to find the same (or similar) items you are used to having at home.
Have more questions about working locum tenens in New Zealand? Give us a call at 1.800.760.3174 to speak with an international locum tenens recruiter or watch our New Zealand 101 webinar.
Jen Hunter has been a marketing writer for over 20 years. She enjoys telling the stories of healthcare providers and sharing new, relevant, and the most up-to-date information on the healthcare front. Jen lives in Salt Lake City, UT, with her husband, two kids, and their geriatric black Lab. She enjoys all things outdoors-y, but most of all she loves rock climbing in the Wasatch mountains.