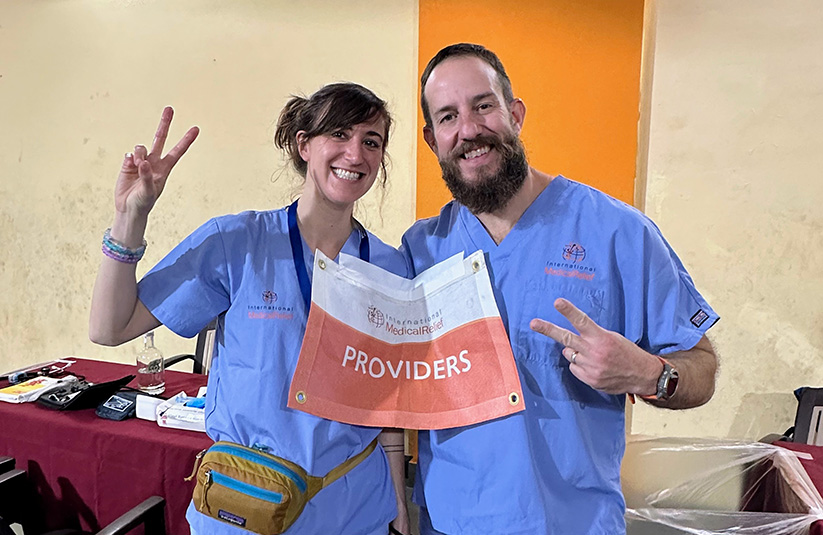 Want to give back in parts of the world most in need of your skills while learning about other cultures? Then consider a medical mission.
Dr. Alison Liewen, a family medicine physician, has designed her life to spend about half the year on medical care missions. She recently traveled to India on a medical mission organized by Making a Difference Foundation and International Medical Relief.
She shared some of the experiences she had on this medical mission and her passion for giving back. She also shares tips for physicians about what to expect on a medical care mission, how to be more successful when you go, and how to have a great medical mission trip.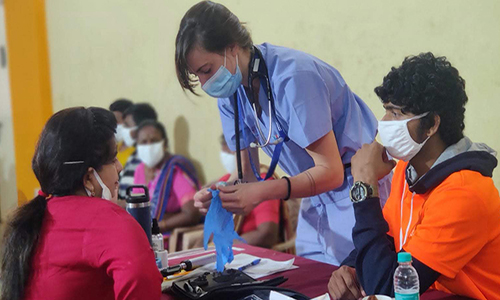 Why Dr. Liewen prioritizes medical care missions
Dr. Liewen has always gravitated toward medical care missions because she feels they help her make a lasting difference. It's also a way to connect with locals in a meaningful way and learn about other people and locations.
She first became involved in care missions during medical school when she worked in a clinic in Xela, Guatemala. She also worked in a rural and urban clinic in Botswana.
After college, she spent a year in rural Uganda. There, she worked in a primary care setting doing chronic disease work in the community while working with community health workers on women's health and rights.
"I really enjoyed the experience," she says. "As I build my career now, I'm looking at ways to stay engaged with global health issues while also doing primary care here in the U.S. That's what I want my career to be, more about giving back."
Locums provides schedule flexibility to work medical missions
Working locum tenens allows Dr. Liewen to dedicate time to medical missions, create the schedule she wants, and still pay her student loans and other financial obligations.
"Global Medical Staffing has been a great opportunity as I try to shape my career. And what I envision now with the flexibility of locums, I can work about half the year and spend that other half of the year volunteering my time, and that's really what I want to try to do going forward," she says.
Providing care to over 40 patients each day
On the recent medical mission to India, Dr. Liewen and the other physicians saw more than 40 patients a day. As a female provider, she treated a lot of women and children. This particular medical mission trip was sponsored by Making a Difference Foundation, CHG's nonprofit partner that helps support our missions through grant donations, and the International Relief Fund.
One thing that stood out for her is that there's a taboo surrounding contraception there, and she says it was frowned upon to ask those questions.
Another surprise was that there aren't preventive cervical cancer screenings there. "Just kind of reading about it after the fact, cervical cancer is the second most common cancer for women in India, and it's extremely preventable. Gender disparity is a big issue in India, and I think that became apparent to me during my time there."
For the care, which included a lot of rashes and menstrual issues, the medical team brought the supplies to make a difference for conditions like skin infections and other infections. International Medical Relief purchased the medicine in India with a pharmacy. In addition, the medical providers each carried a box of supplies from the U.S. of what they would need onsite, like Tylenol, steroid creams, antifungals, wound care supplies, scales, and ways to measure vitals.
This medical mission required urgent care, not chronic disease management
Dr. Liewen explains why this mission focused on urgent care. "With urgent care, we can treat the immediate problem. We can identify a chronic problem, like diabetes or hypertension, but because we don't have a follow-up clinic to send them to, we did not treat those types of conditions." Other missions, like the ones she did during medical school that offer chronic care management, have relationships set up locally to refer patients to for that continued care.
One of the biggest complaints the practitioners saw among the kids was a chronic cough. "It was like, oh, my kid has a cough because of climate change. We heard that so much. And we thought that most likely meant the air quality, the pollution, it was just so bad, and it was causing all these issues: watery eyes, throat irritation, and coughing," she says. "We would drive around, and they'd have signs, 'Air quality is excellent today,' and we would be like, I can't see the horizon."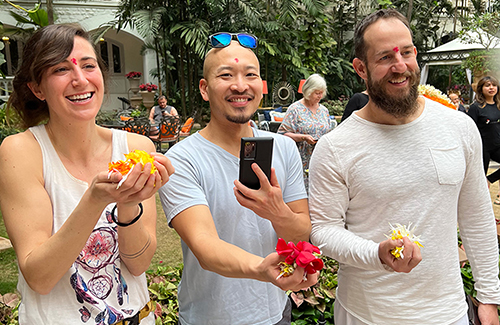 What she and the other physicians did outside of the medical work
Dr. Liewen says that the experience of being there was great. "It was Holi Festival of Color. That was so much fun. It was the throwing of the brightly colored powders. By the end, we got all covered in very bright colors, and we went to a celebration. There was a band, local food, dancing, and, of course, colors. It was fun."
On other days when not working and after work, the group walked around Mumbai, taking in all the splendor, people, booths, foods, and sights. "We got to be in the city, try new foods, and just experience it in a unique way."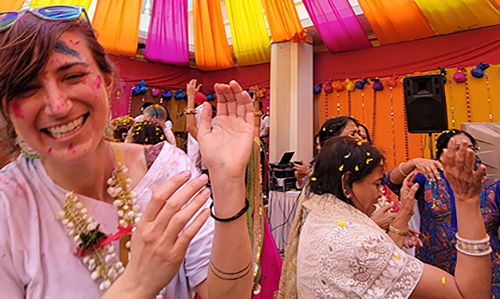 Looking forward to medical mission work in the foreseeable future
Dr. Liewen had a great medical mission and is excited to go back to India in the future — and other medical missions to different parts of the world.
"It was a wonderful experience to work with International Medical Relief and stepping in to make an impact where we could and, most importantly, continue connections with our group in Mumbai so we can learn what would be most helpful for future trips," she says. "I love having the flexibility through locum tenens to make these medical mission trips."
She firmly believes that medical missions are rewarding, and locum tenens makes medical missions a possibility for physicians. She urges other physicians to reach out to Making a Difference Foundation to learn more.
Inspired to make a difference through a medical mission? The Making a Difference Foundation partners with world-class nonprofits to provide physicians the opportunity to participate in meaningful medical missions to make a difference around the globe.