Dr. Tara Piech pursued locum tenens with the goal of using it as a stepping-stone to move permanently to New Zealand. Dr. Piech, her husband, and son were drawn to New Zealand "for the weather, the nature, the relaxed lifestyle, the sensible political climate, and the universal medical care," she says. She took a locum tenens assignment as soon as she retired from the military and made it permanent from there.
Although only about 10 percent of our locum tenens physicians ever make a permanent move to another country, for those who do, locum tenens provides the perfect route. We secure the assignment, the work visa, and pay many of the travel/living expenses for the duration of the initial contract. This sets up a physician to more easily secure a resident visa and begin living in the foreign country permanently.
"We have people interested in using locum tenens to make a long-term move to another country – and those who do love it," says Lindsey Schoenberg, Global Medical Staffing placing manager.
Here, Dr. Piech and Schoenberg answer common questions about using locum tenens to make a permanent move.
At what career stage can this work for a physician?
One common scenario is someone, like Dr. Piech, who retires young from a military position, which opens up the opportunity to do something like this. Another scenario: a doctor who prepares for the big move by closing their practice, trying locum tenens, and then permanently relocating.
"We also have physicians who complete a typical international contract of nine months to a year and fall in love with the area, the people, and the way of practicing medicine," Schoenberg points out. "Some of them then rearrange their life to make a permanent move possible. An example is Dr. Norma Nehren, who took an assignment in 2007 and then decided she wanted to stay because she loved New Zealand. So she began the long-term residency visa process, and now lives and works there permanently."
What's the process?
The facilities we work with need physicians. They happily accommodate a short-term (six-month to one-year) contract but prefer physicians who can stay longer. For this reason, they – especially in Australia, New Zealand, and Canada – make it fairly easy for physicians to legally move permanently.
"First, we secure your assignment and a temporary visa, which allows you to work in the foreign country for up to four years," says Schoenberg. "Once there, you can apply for a resident visa, which takes about two years to process."
Dr. Piech did exactly that and says, "Because I'm a physician, I met all of the criteria with no problems. The hardest part was bringing our three dogs, which was costly and difficult logistically, but we wanted to do it."
Are there hurdles?
The New Zealand age restriction is 55, Australia's is 45, so physicians must start the process by then. Canada doesn't have an age cutoff; however, age plays a factor in the points a physician must acquire in order to secure a resident visa.
Is it hard for family members to adjust to the move?
"My son found school in New Zealand less intense, so he completed what's equivalent to a U.S. high school diploma at age 16 and plans to move back to the States eventually," says Dr. Piech. "My husband works professionally and just loves the area, especially fishing. We bought a boat, and he has never looked back."

What do you like most about New Zealand?
"People are down to earth and sensible. I love that," Dr. Piech shares. "Freedom from religion is guaranteed, and racism is almost nonexistent. The Māori are the indigenous people here, and their rights are respected and enforced by the government, which I appreciate."
She adds, "Another perk: I get to wear what I like to work, even flip flops (jandals) and shorts. On my lunch break, I can go for a walk on the beach. Oh, and I know just about everyone in the community."
What's it like practicing medicine in New Zealand?
"Practicing medicine proved initially frustrating because Family Medicine doctors, considered General Practitioners, can't order MRIs or CT scans or even ultrasounds without specialist approval," Dr. Piech says. "It took me about two years to figure out how to work the system. That said, a truly ill patient will always get the best care possible."
"I also love that the patients do not behave as if entitled," she continues. "They understand their system will not fill their expectations at all times, but they never face hospital bills, and prescriptions cost patients $3 U.S. regardless of what it is."
She adds, "Something else I really love: I don't get told how to document, and we don't have coders. Our nurses practice to a very high degree, and we don't worry about lawsuits. That doesn't mean we practice rogue. We have an outpatient inspection every couple of years similar to AAAHC."
Any regrets?
 "None at all," says Dr. Piech. "For far less hassle and a simpler way of life, I'm proud to call this country my home. This is paradise for us."
Schoenberg adds, "I encourage anyone interested to contact us at Global Medical Staffing, even if you can only go for six to 12 months. You never know what's going to happen."
You can click here to browse our current opportunities. Or just pick up the phone and give us a call at 1.800.760.3174.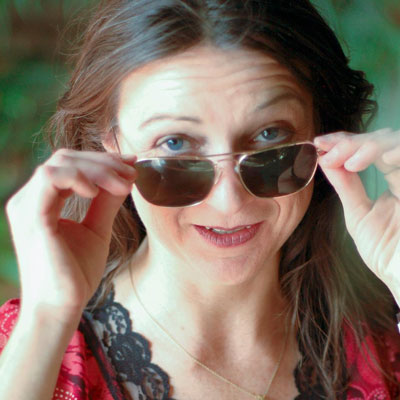 Kari Redfield is a professional content marketing writer. She also is a novelist and writes for newsstand magazines and has had work appear in publications such as Arizona Highways, Sedona Magazine, and American Fitness. And like the locums physicians profiled in these stories, she loves the flexibility and new experiences that her unique job provides, and loves to travel. She has been known to spend weeks in the U.S. West in her Aliner, checking out classic trad rock climbs, epic mountain bike rides, and other adventures while writing from the road.