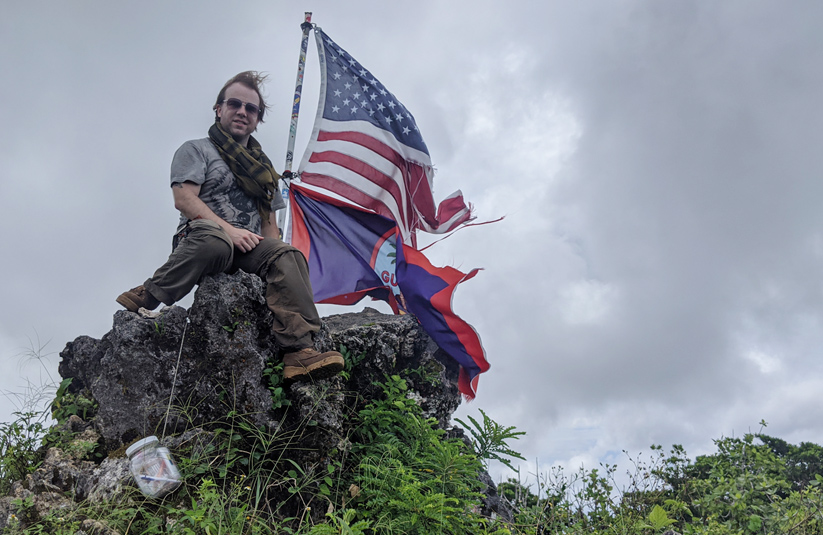 The prospect of an international locum tenens assignment can be both intimidating and exciting. Physicians interested in living as a locums in Guam will have a more immersive experience than you ever could as a tourist. You will experience new foods, a tropical island location, and a unique culture, but many things will be familiar and similar to life in the continental U.S.
Although Guam is a U.S. territory, it's an island that's 2,400 miles nearer to Japan than to the closest U.S. state, Hawaii. And it's 1,200 times smaller than Texas. English is the official language, but Chamorro is still widely spoken, as the Chamorro are indigenous to the island and make up about 40% of the population. Their unique culture makes an international assignment in Guam an exciting and unique adventure.
Establishing a home base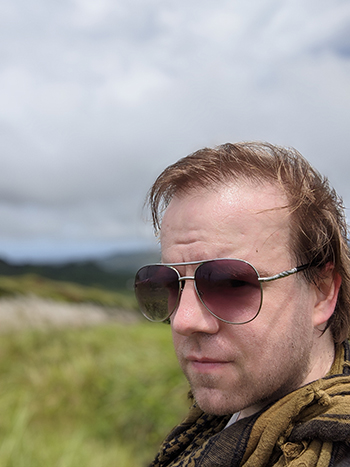 Emergency and critical care medicine physician Dr. Bryan Zorko chose Guam as what he refers to as his first "big-boy job" after residency. He's been there for more than a year now, so he is well established and knows his way around the country.
When Dr. Zorko first arrived in Guam, Global Medical Staffing provided his initial accommodations, but after a couple weeks he decided to find his own housing.
"Eventually I got myself an apartment just by going through one of the local realtors," he says. "It's just a two-bedroom; it's a nice place. But don't make the mistake I made and look on Craigslist for an apartment. Consider staying in a hotel for a little bit and then physically going into the apartments."
Dr. Zorko says when looking at housing, go in with an open mind. "There's going to be a lot of stuff that you don't recognize from the States. You're going to have more fun if you're willing to try stuff rather than trying to recreate everything the same way that that it is at home for you. Bloom where you're planted."
Transportation on the island
Locums physicians can either rent or buy a car while on assignment in Guam, but buying can be an attractive option when assignments are longer term. Dr. Zorko decided to rent initially since he thought he'd be there for only three months. Eventually, he decided to buy a used car when he extended his assignments.
"I found just a beater car," he says, "and I bought that because it was going to be cheaper for me to buy an inexpensive car than it would be for me to rent for however long I was going to be here."
Guam also has public transportation that connects nearly all the villages on the island.
Recreation on Guam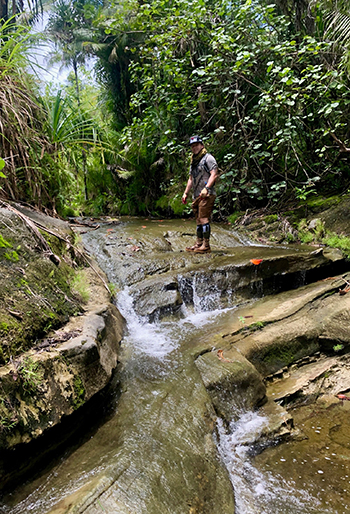 Being in the middle of the North Pacific Ocean means tropical island weather — between 70 and 90 degrees year-round — and an abundance of outdoor recreational opportunities. Dr. Zorko has scuba certified while he's been there.
"I got advanced open-water certified so I can go deep diving which is nice because Guam has a lot of shipwrecks," he says.
Dr. Zorko also enjoys hiking and running on the island, and says there are many hiking trails and small little beaches to explore. "I also went down into a cave that had a swimming hole inside. I climbed up Mount Lamlam, which offers beautiful views of the island."
Local cuisine
Dr. Zorko says you can find almost any American-style food or restaurant in Guam — from fast-food to mom and pop restaurants. "I'd say it's almost exactly like living in the States with a couple exceptions," he says. "There's a lot more local influence on the food that's available."
And since Guam is such an isolated island, the average price of food is higher than stateside. Dr. Zorko says things like milk and cheese are more expensive, "but I don't think there's anything that I deeply miss at home that I can't get on Guam if I'm willing to either wait a little bit for the shipment or pay a bit more."
But one of Dr. Zorko's and the locals' favorites? Food trucks. They're all over the island, and they offer just about any food that you could want, according to Dr. Zorko. And the local cuisine doesn't disappoint.
"There's a lot of grilled barbecue stuff," he says. "But the things I probably eat the most is kelaguen. I also really enjoy banana spring rolls and Spam fried rice. And you can just pick it up and go to the beach to eat."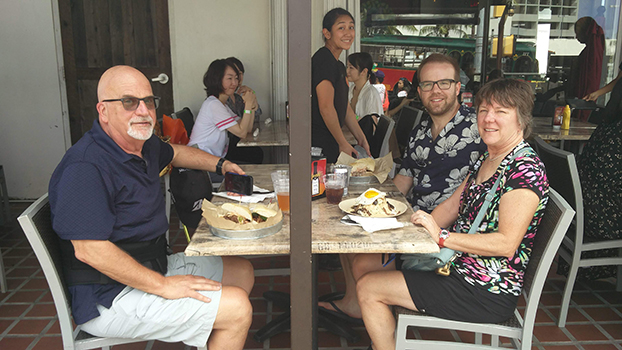 Preparation is key for international assignments
Taking a locums assignment thousands of miles from home can be life changing, but planning ahead will make the transition much smoother — and then you can spend your time having the experience of a lifetime, both personally and professionally.
"It's just a nice location," Dr. Zorko says. "It's a good place to work and the people are really nice and really open. It's been a really nice opportunity."
Are you ready to start your Guam adventure? Give us a call at 1.800.760.3174 or view today's locum tenens job opportunities.
Jen Hunter has been a marketing writer for over 20 years. She enjoys telling the stories of healthcare providers and sharing new, relevant, and the most up-to-date information on the healthcare front. Jen lives in Salt Lake City, UT, with her husband, two kids, and their geriatric black Lab. She enjoys all things outdoors-y, but most of all she loves rock climbing in the Wasatch mountains.