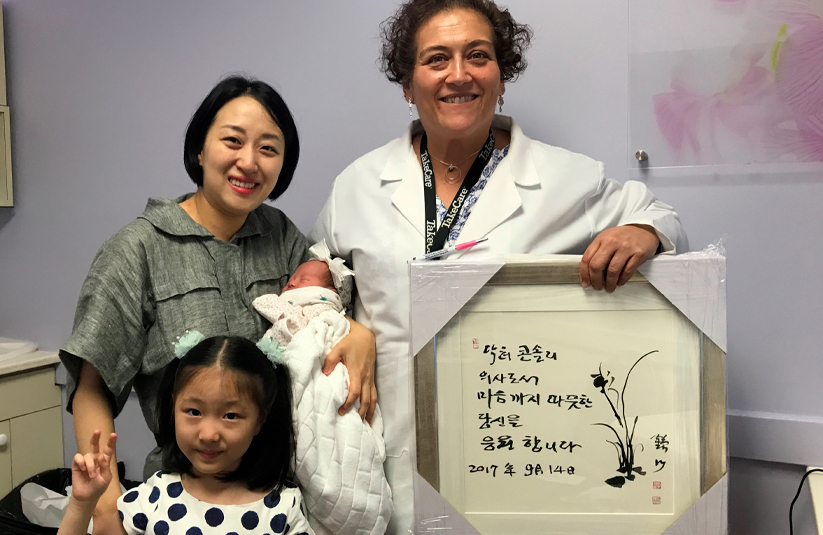 For Dr. Rachael Consoli, an OB/GYN who has been practicing medicine for 25 years, an unconventional life and career are something she is proud of. "My career path has been anything but normal which is a great thing because I hate normal," Dr. Consoli jokes.
A second residency
Early in her career as an emergency medicine physician, Dr. Consoli couldn't shake the feeling that something was missing. She decided to follow her heart and completed another residency program, this time in obstetrics and gynecology.
"I've always wanted to be an OB/GYN," she says. "In fact, in my fourth-grade autobiography I said, 'I want to grow up and deliver babies.' OB/GYN is the specialty of my heart."
Adventurous from the start
Being adventurous is part of who she is. Dr. Consoli was raised traveling around the world with her physician father. He frequently took her on volunteer and humanitarian trips to Haiti and the Dominican Republic. Now in her own life and career, she continues to seek out new experiences.
"It's just my lifestyle. It's just the way I am. It's part of my upbringing and my personal culture," she says.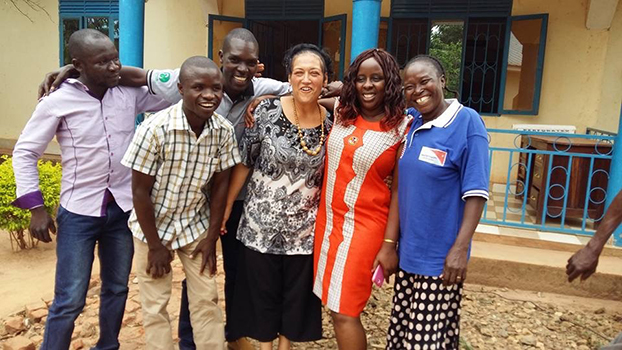 One continent at a time
Squeezing the most out of each new place is important to Dr. Consoli. She enjoys meeting new people, learning their culture, tasting the local foods, and absorbing new ideas in medicine, especially birthing practices. She has done humanitarian and volunteer work on all but one continent and in various countries, including Southeast Asia, Austria, Eastern Europe, El Salvador, Mexico, Australia, and New Zealand.
"I've delivered babies on every continent but Antarctica," she says.
International locums
For 20 years, locums has been a big part of Dr. Consoli's career. She started working locum tenens OB/GYN jobs right out of residency, and she has worked with various locum tenens staffing companies over the years. So far, Global has been the best fit.
Alaska, Guam, and the U.S. Virgin Islands are some of the recent places she has been to through Global Medical Staffing.
"I've done the most work with Global," she says. "I feel like they really care about everything, they make sure you get there safely, you're living in a safe place, and everything is going well. And they have the coolest places to go," she added.
Dr. Consoli is currently planning her return to Utgiagvik, Alaska — the northernmost city in the United States. Until now she has been the only OB/GYN locum tenens physician who has ever been there. She is looking forward to returning for a longer stint in February as the founder of a new obstetrics and gynecology department. She plans to stay until the department is established and hopes that after time, more OB/GYN physicians will follow in her footsteps and consider taking locums jobs there.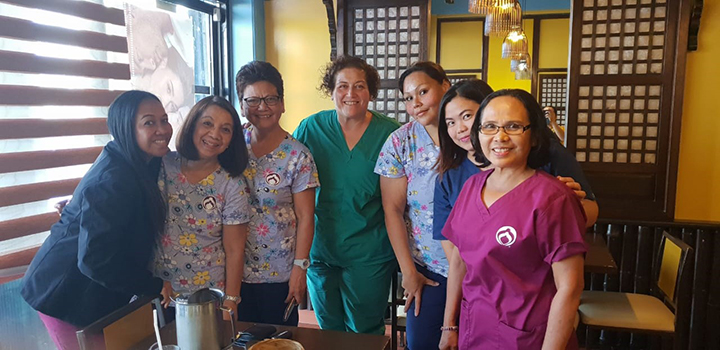 Grounded in Boston
Dr. Consoli is proud of her hometown of Boston and her roots there. She considers her colleagues at the hospital where she still holds a full-time position to be her second family. Even when she leaves for adventures in Guam, South Sudan, Mongolia, and Thailand, she always has a place to come home to.
"My people here in Boston are so wonderful to me," she remarks on the flexibility of the hospital staff. "They always have a job ready and waiting for me when I come back."
Her experiences abroad have also helped her connect with her patients when she's back home.
"When I meet people from other countries that I've been, they're so excited. It's always such a special connection when I say, 'Oh, I've been to your country and I know in your country you have this special food dish and it's delicious.' It makes people feel comfortable right away."
The human connection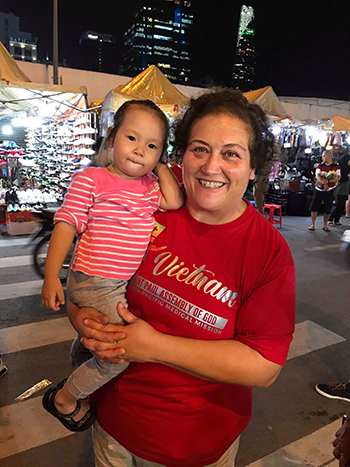 Although Dr. Consoli admits the novelty of locums is appealing, she is continually learning from the people and experiences, no matter where in the world she happens to be practicing medicine. But the human connection has been perhaps the most rewarding takeaway.
"When you do locums you get to understand that as human beings, we're very similar all over the world," she says. "I would say a mother in South Sudan and a mother in Beverly Hills have the same goals for their children in the sense that they want their children to be happy, succeed, do well. For me, it's been a really beautiful learning experience both personally and professionally to do locums."
Ready to learn more about locum tenens OB/GYN jobs with Global Medical Staffing? Give us a call at 1.800.760.3174 or view today's job opportunities.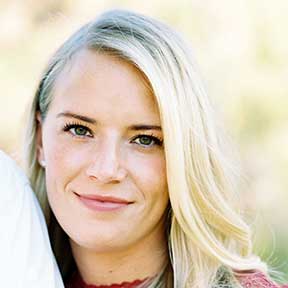 Rachel is originally from Portland, Oregon. She has writing and editing experience in various fields. Rachel enjoys reading, binge-watching murder-mystery documentaries, cooking, and discovering new areas of Salt Lake on her scooter.