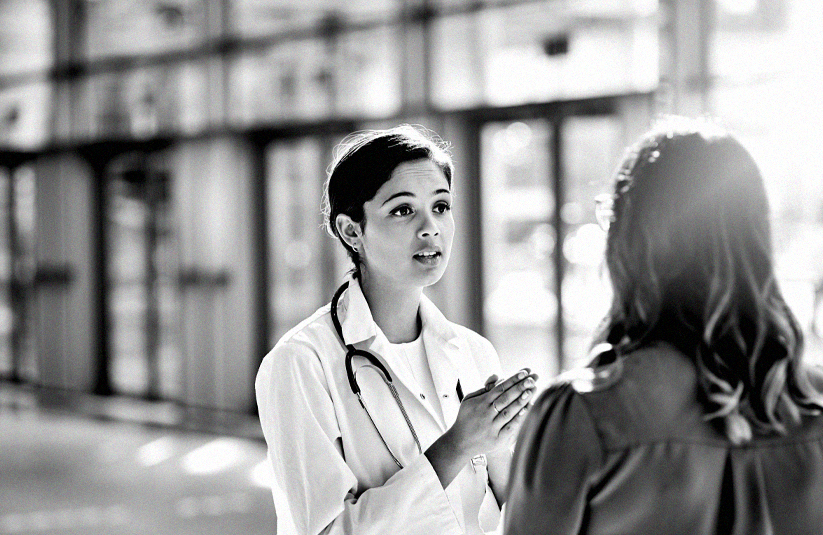 A recent survey of more than 1,200 physicians, NPs, and PAs conducted by Global Medical Staffing's parent company, CHG Healthcare, reveals that COVID-19 has had a major impact on physician employment both in the U.S. and abroad. In addition, the survey found that COVID-related anxiety has taken an emotional toll on the well-being of physicians and other healthcare providers.
Employment has been negatively impacted
Nearly 75% of those surveyed are working less today than before the pandemic — 56% working significantly less — and only 11% say they're working more than before. Another revelation was that many physicians, PAs, and NPs had to file for unemployment for the first time in their lives. Decreased patient volumes (43%) and the pause in elective care (26%) were identified as being the main culprits.
In addition, 13% of survey respondents said they had been recently laid off (7%) or furloughed (6%). Most reported that they would file for unemployment (62%) to cover for lost wages, followed closely by reducing expenses (57%) and relying on savings or investments (52%).
Current employment status of physicians, PAs, and NPs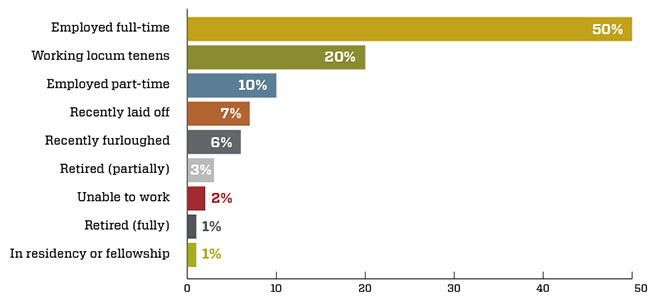 Ready to go back to work
While the COVID-19 pandemic has had an almost unheard of impact on the healthcare landscape, physicians are eager to get back to work — and quickly — even if that means their careers may look different.
Nearly three-quarters (74%) of those surveyed feel they're ready for elective procedures to return, and only a quarter (26%) feel facilities should wait two months or more.
As far as their future plans for practicing medicine, the survey revealed that 44% are planning on staying with their current employer, and 37% are exploring the possibility of taking locum tenens assignments or even working in telehealth (30%) — an attractive option that allows healthcare professionals to work from home. 24% of those surveyed said they plan on changing employers in the near future.
Providers' plans for working in the future in light of the COVID-19 outbreak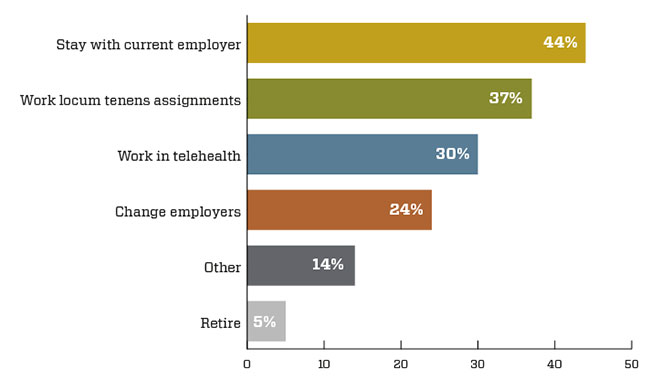 Of the 37% of respondents who indicated they're planning on looking into working locum tenens, the vast majority said they'd prefer locums assignments within driving distance (80%) or in other states or regions (61%), but 27% of those expressed an interest in international locum tenens assignments.
Where physicians, PAs, and NPs are interested in working locum tenens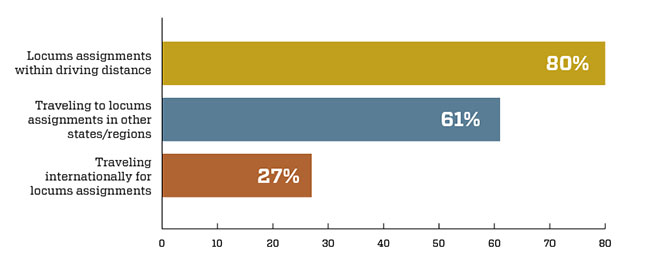 The emotional toll of COVID-19
The devastating impact of COVID-19 on both individuals and society has produced an increase in anxiety levels in providers — both in the possibility of contracting the virus themselves, but also the possibility of transmitting it to their family members. 72% or survey respondents said they're slightly or significantly more anxious since the pandemic began, while 92% of those surveyed said they're slightly to extremely concerned with becoming infected with COVID-19. 89% are worried about infecting their family.
Although the COVID-19 pandemic has left an indelible mark on healthcare practitioners and health systems worldwide, these survey results give us valuable insight into the perspectives of physicians, PAs, and NPs. It's also clear that many are seriously considering locum tenens and telehealth as career alternatives or stepping stones to returning to a permanent full-time employment.
The complete survey findings are available on the CHG Healthcare's blog: "Survey Report: High anxiety and desire to work driving physicians, PAs and NPs"
How has the COVID-19 crisis affected your employment? Share in the comments below.
Jen Hunter has been a marketing writer for over 20 years. She enjoys telling the stories of healthcare providers and sharing new, relevant, and the most up-to-date information on the healthcare front. Jen lives in Salt Lake City, UT, with her husband, two kids, and their geriatric black Lab. She enjoys all things outdoors-y, but most of all she loves rock climbing in the Wasatch mountains.