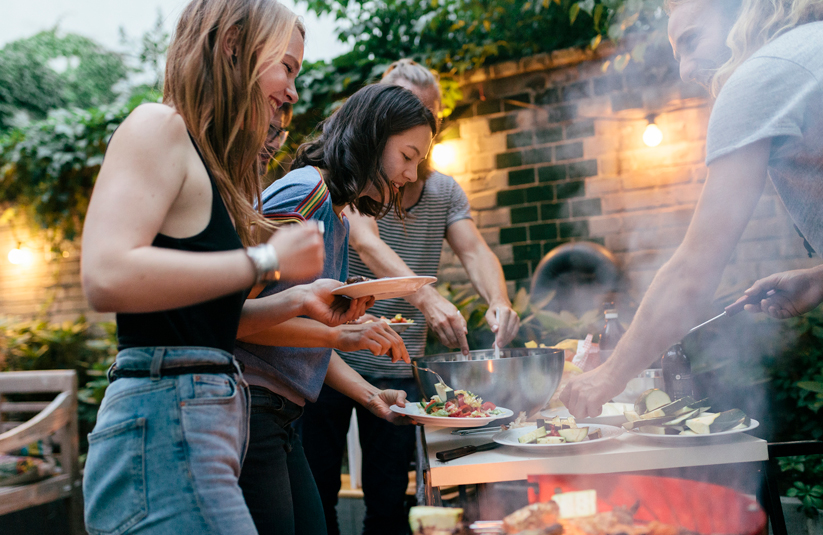 The holidays look a little different when you're working as a locum tenens physician on assignment in New Zealand. Celebrating the holidays in another country can be an enriching cultural experience — filled with new foods, new activities, and new traditions. It's also an opportunity to share your own holiday traditions with your new Kiwi friends!
Christmastime in summer
If you're used to building a snowman with your kids or skiing with your friends during the holidays, you'll be swapping your snow pants and ski boots for shorts and flip flops – or 'jandals,' as the Kiwis call them.
"We are from Michigan so we have always celebrated it with a lot of cold and snow," family practitioner Dr. Jill Kalcich says of her New Zealand holiday experience. "We spent Christmas on the beach, swimming and kayaking."
New Zealanders still decorate a fir or pine tree in their home (topped off with none other than a kiwi bird), but New Zealand also boasts their very own "Christmas tree," the beautiful pohutukawa, which you can see in full bloom in December. In fact, on a clifftop at Cape Reinga on the northern tip of New Zealand, there's an 800-year-old pohutukawa, where in Maori tradition the spirits of the dead begin their journey to their traditional homeland of Hawaiki.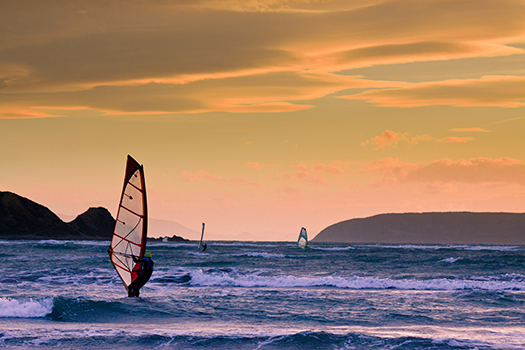 Parades, light shows, and carols
New Zealanders love holiday parades; their Christmas parades begin as early as November and you'll find them in every corner of the country. These parades historically marked Santa's arrival to department stores. One notable parade in the 1930s even ushered Santa into town on an elephant. Dr. Peterson said these parades reminded him more of July 4th celebrations than Christmas.
Christmas light shows are another popular holiday tradition in New Zealand, which you'll find throughout the country. Here's a look at one beautiful light display.
Caroling is also a popular holiday pastime in New Zealand, but some lyrics of the most well-known songs have been "New Zealand-ized" since you won't be "Walking in a Winter Wonderland." Have a listen to some of New Zealand's most popular holiday songs.
Local holiday feasts
While turkey, ham, stuffing, mashed potatoes, and green beans may be what typically adorn tables across the U.S. during the holidays, in New Zealand you can ring in the holiday season with a roast lunch — a barbecue with ham slices, venison, and shrimp – or enjoy a meal from a hāngī, a centuries-old cooking method with Maori roots. For dessert, feast on hot fruit pudding, fruit mince pies, Christmas cake, or pavlova, a popular dessert in New Zealand.
"We really enjoyed having a traditional Christmas brunch, which is typically on Christmas morning or on a weekend leading up to Christmas," says Dr. Mark Peterson, who has worked several assignments in New Zealand. "Our last Christmas we were invited to several of these which were usually held in the host's backyard with numerous friends and neighbors."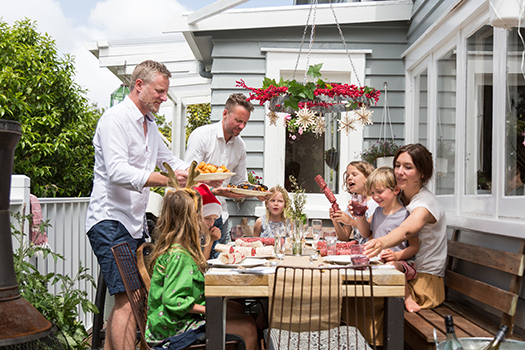 Santa looks a little different to the Kiwis
While St. Nick — or Hana Kōkō — still wears his signature red suit and shiny black boots when he stops by New Zealand Christmas morning, he makes a costume change when he visits the Southern Hemisphere. Kids may leave Santa flip flops and a pint of beer and some cut pineapple instead of the traditional milk and cookies that kids may leave him in the U.S. And of course this year, Santa will be donning a face mask.
Celebrate the holidays with new friends
While being far away from family and friends in the U.S. during the holidays may be hard, most locums have formed a strong bond with their colleagues and neighbors in New Zealand. "We have a group of friends with whom we celebrated 'Friendsgiving,' some from the U.S. and many who are locals," says urgent care physician Dr. Howard Stein, who is currently on assignment in New Zealand. He says he and his family love making connections, and plan to continue the tradition throughout the holidays.
Dr. Rachel Kopicki, a locums family practitioner enjoyed a similar experience. "We hosted Thanksgiving for some of my Kiwi colleagues, which was really special," she says. "It was nice sharing our traditions."
Have you celebrated the holidays abroad? Share your experiences in the comments below.
Jen Hunter has been a marketing writer for over 20 years. She enjoys telling the stories of healthcare providers and sharing new, relevant, and the most up-to-date information on the healthcare front. Jen lives in Salt Lake City, UT, with her husband, two kids, and their geriatric black Lab. She enjoys all things outdoors-y, but most of all she loves rock climbing in the Wasatch mountains.