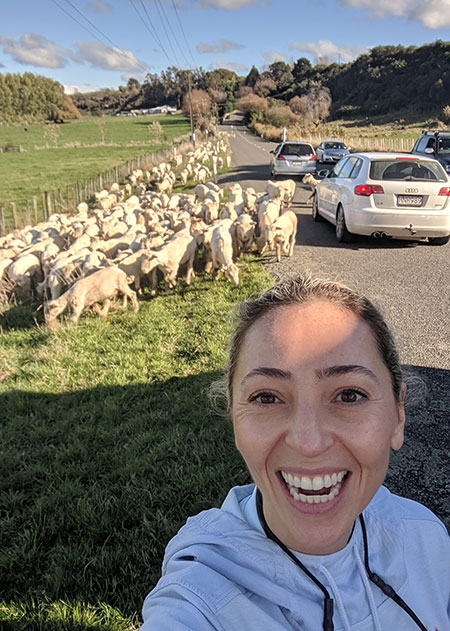 Infectious disease physician Dr. Dalilah Restrepo recently decided to take a one-year international locum tenens assignment in Palmy on the North Island of New Zealand. The experience has provided a refreshing break from her full-time job and has allowed her to bond with her adult child, who came along on the adventure.
"It has been phenomenal to share this time one-on-one time with my grown kid because we are exploring together and bonding in ways we never did back home," says Dr. Restrepo.
"I have been in New Zealand for close to 10 weeks now and am loving it," she says. "My reasons for moving across the globe were: desire to experience a new adventure, desire to take a break from the routine I had fallen into, and to get clarity on my life goals and the professional direction of my career."
Read on to see what else she has to say about the experience. Plus, be sure to check out her recent takeover of Global Medical's Instagram feed.
Making an international locums trip happen
Dr. Restrepo worked as an infectious diseases doctor in New York City before heading off to New Zealand.
"After being in private practice for almost a decade and the past three years as medical director of two urban healthcare centers, I received an email looking for an international infectious disease physician to work locum tenens in New Zealand," she explains.
"At the time, moving abroad was not in my radar, but throw in a supportive and excited family and a spectacular country to explore — and you have a serious a consideration on your hands. For all of you contemplating a locum position, I get it! It is not an easy decision."
She says that it took her several months to decide to give it a go. Once she did, she says that having Global Medical assist with all the necessary paperwork was invaluable.
Enjoying the benefits of locum tenens
The top draws of locums for Dr. Restrepo are the freedom, flexibility, the freshness of it all, the set work schedule with no overtime or call time, and the great travel opportunities.
"Locums takes you out of your comfort zone. That challenge is what has made me fall in love with medicine again," she explains.
"I love the freedom and flexibility of locums," she says. "I love to travel, and it has always difficult to visit a country for longer than seven to 10 days when you have to get back to work. Locums allows you to truly immerse in the culture by spending considerable more time there, not to mention that providing medical care allows you to interact with locals in a way that no tourism experience can match."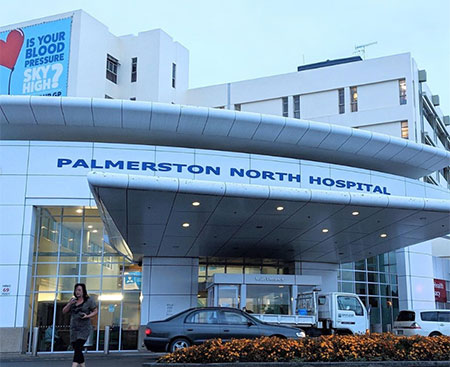 Infectious disease treatment in New Zealand
She also says that the experience has accelerated her medical knowledge. Her international locum tenens assignment is in an academic teaching hospital that serves a large community in addition to the main town. She is the only infectious disease specialist in the area, so she says she gets lots of calls from the hospital, as well as colleagues from neighboring townships.
"In my field of infectious diseases, this assignment of international locum tenens has been very important and has been a huge learning curve to learn about local pathogens, diseases, and antimicrobials," she says. "The variety of cases has kept me on my toes!"
She says that there are also differences in local microbes and their resistance patterns. There are almost no superbugs in New Zealand, and local antibiotics used there are different from antibiotics relied upon in the U.S.
She adds: "In addition, because Palmy is a farming town and the university is one of the best veterinary schools in the world, I had the unique opportunity of learning about veterinary intensive care unit management and infections in animals."
Discovering a new county
She also has embraced travel, both in New Zealand and outside of it.
"As part of my contract, I have an automobile at my disposal, and New Zealand is such a road trip friendly country that it allows for weekend trips practically every weekend. It's a one-year adventure! I also plan on doing international travel from here, which will allow me to visit areas of the world that would normally take 24 hours just to get to."
Take the leap
"Quitting your full time secure position to move halfway around the world without any knowledge of what is waiting for you there, yeah, I would say that was HUGE," says Dr. Restrepo.
"Initially I even got cold feet and chickened out! A few months later after thinking it through more, I realized it was the right time and I decided to GO FOR IT. I have never regretted it since. For me it was in the middle of my career for a 'sabbatical-sort-of break' to gather thoughts and clear perspective for the next step I want to move to. I personally think I will do these assignments abroad every five to seven years as a way to break from the routine and shift gears."
She urges other physicians to take the leap too.
Learn more about Dr. Restrepo's New Zealand experience: Why COVID-19 made one doctor decide to stay in New Zealand
Interested in learning more about working as an infectious disease locum tenens in New Zealand? Give us a call at 855.385.3803 or check out locums job opportunities in your specialty.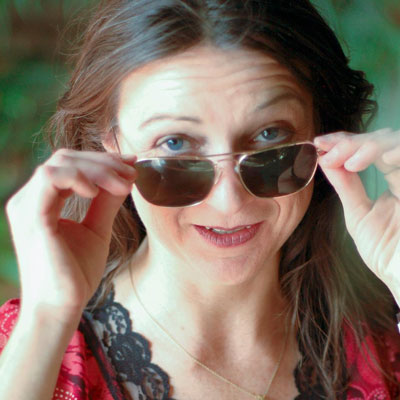 Kari Redfield is a professional content marketing writer. She also is a novelist and writes for newsstand magazines and has had work appear in publications such as Arizona Highways, Sedona Magazine, and American Fitness. And like the locums physicians profiled in these stories, she loves the flexibility and new experiences that her unique job provides, and loves to travel. She has been known to spend weeks in the U.S. West in her Aliner, checking out classic trad rock climbs, epic mountain bike rides, and other adventures while writing from the road.