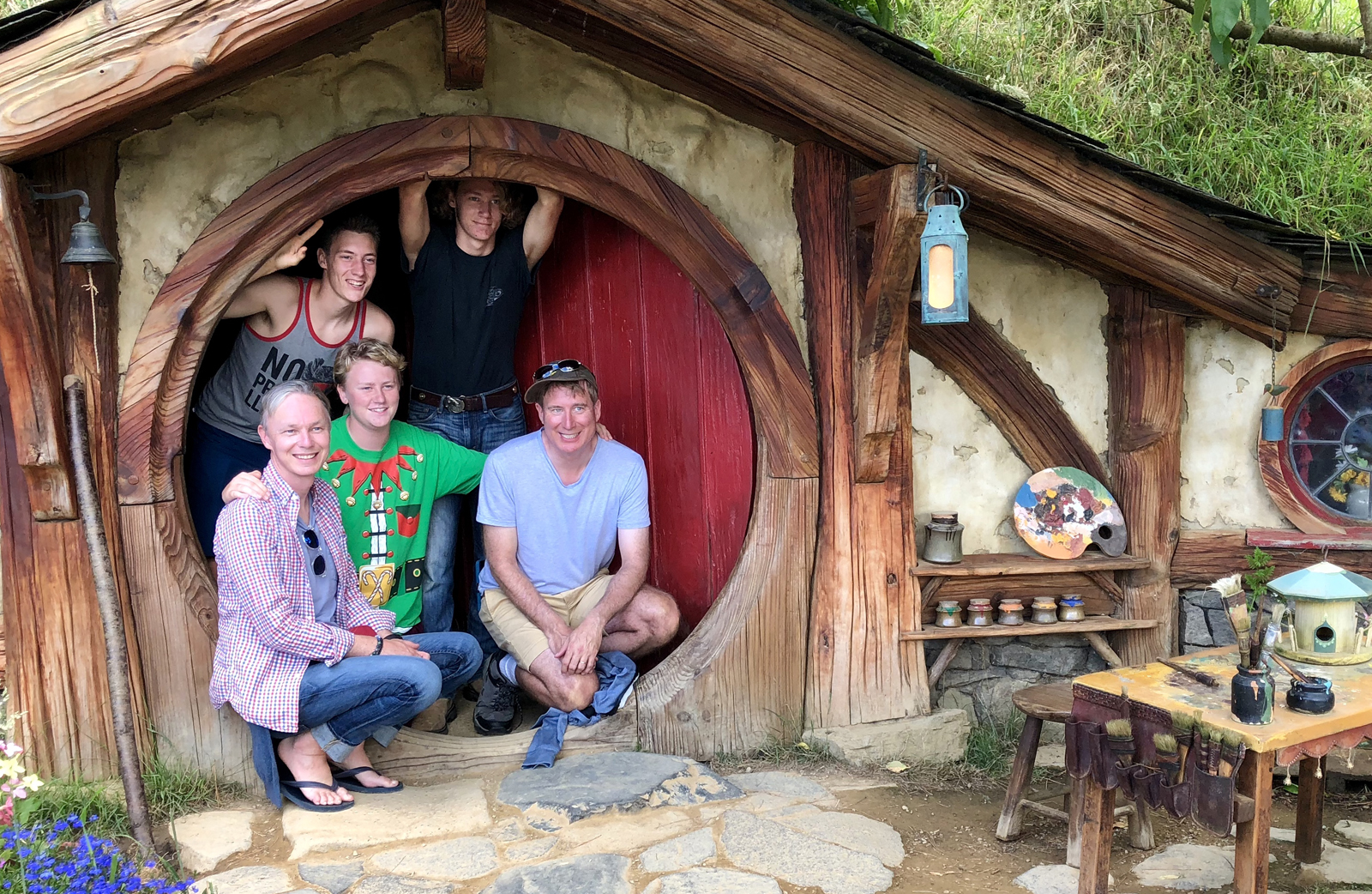 Dr. John Gallehr, a child psychiatrist, is in New Zealand on his second locum tenens assignment there — and he brought his entire family. He's found that international locum tenens is a great opportunity to experience medicine in a new way, while enjoying the adventure.
"My husband, Bryon, and I have three children. Ethan and Erik are twins and they're 17. They just had their birthday the other day, and we celebrated with a wonderful dinner on top of the Sky Tower, a large tower in the center of Auckland. The youngest boy is Elliot, 13. The three kids really wanted to come to New Zealand. Global Medical was very kind to arrange the locums experience so that it corresponded to their academic year in the States. So they are having a year in New Zealand and will return to their schooling in the States without too much disruption. They're hunting, fishing, camping, sailing, climbing mountains, and enjoying all that New Zealand has to offer."
A mid-career adventure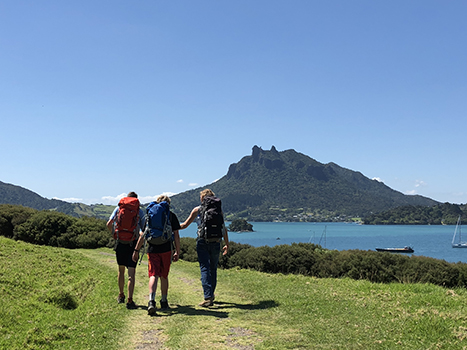 Dr. Gallehr has been practicing medicine for over 20 years. He chose the career because he fell in love with medicine.
"I practice mostly as a psychiatrist now, but in the past I've worked as a pediatrician and currently I'm doing child and adolescence psychiatry," he explains.
Working in New Zealand has allowed him to explore other ways of practicing medicine and gain a bigger picture of different ways of delivering care.
"There are a number of things I wanted to do in my career. I've worked in private practice, I've worked in pediatric offices, I've worked in large in-patient offices, and I've taught at a university level. I love the different experiences you have in different settings. Going to an international program like Global Medical allows you to have additional variety in your career," he says.
Practicing psychiatry in New Zealand
His current assignment is at Counties Manukau, a mental health program on the South Island that covers several areas near Auckland, the largest city in New Zealand. He says there are more similarities than differences with the practice of medicine between New Zealand the U.S.
"The patient population is very similar to the U.S. They have the same cardiology problems, neurology problems, psychiatry problems," he explains.
The locals are respectful and appreciative, Dr. Gallehr adds. "The patient population is very easy to work with. They're used to doctors coming from other cultures, and they really enjoy sharing their country. It's wonderful to work with the New Zealand doctors and nurses. New Zealand also has cultural advisors, especially with the Maori population, who will go with you to meet the patient and translate if the language is different. I've learned a tremendous amount by working with these individuals."
He says that working in New Zealand has allowed him to recharge his batteries and expand his skills. "For example, in New Zealand, I've made numerous house calls with a nurse and myself and sometimes a social worker. Seeing someone at the kitchen table is so different than seeing them at the doctors office, and we can accomplish more in an hour or two in someone's home than we could with a dozen office visits."
A magical country
Dr. Gallehr says that the country is amazing.
"New Zealand has to be the most beautiful country in the world. It is just stunningly beautiful. The Lord of the Rings movies and the Chronicles of Narnia are all filmed here — and it's no wonder. Every time you go over another hill, it's just beautiful scenery…oceans, mountains, snow-capped Alps, rolling farmland; it's a very beautiful country."
Oh, the food is good too, he adds. "New Zealand is a volcanic island, and so the food grown here in the volcanic soil has a very rich and flavorful quality to it. Some of the things popular in New Zealand include lamb and lobster. The lobster are called 'crayfish' and the locals just go into the ocean and pull them out and drop them in boiling water with butter and garlic; they're just wonderful."
While on assignment, he and his family have explored both the South Island and the North Island. They've hiked (Kiwis call it "trekking," Dr. Gallehr says), gone white water rafting, bungee jumping, to adventure parks, tree climbing, surfing, skiing, and sailing.
"You can hike through the fields where there are sheep and goats and beautiful plants and birds. New Zealand is covered with waterfalls, and there's even one on the South Island that has a colony of baby seals. There are wonderful opportunities to see nature in a way that you can't anywhere else, like penguins and parrots," he says.
Bringing the whole family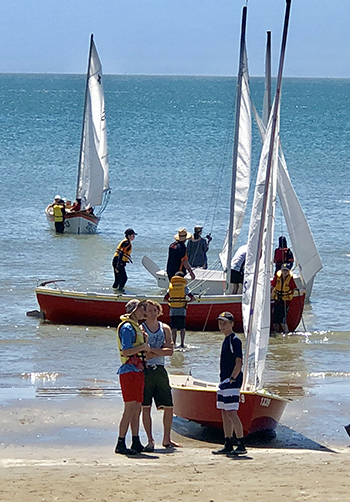 The family adventure aspect of it was a big part of why Dr. Gallehr made arrangements to go. The kids and his husband wanted to go back after their first taste in 2013.
"It sure helps to have the family around. It's nice to come home to the family and be with everyone and experience the country through their eyes as well. I enjoy working with the doctors and nurses throughout the day, but I come home and hear about the community. I hear about the other teenagers in school here, I hear about all the neighbors, so it's a lot of fun to have the family here," he says.
Go for it!
He advises other physicians to take the leap — and bring the entire family. Not only have he and Bryon loved it, but it's been good for the kids, too.
"Coming to New Zealand has been fantastic for the children," Dr. Gallehr says. "They were a little hesitant but now have a huge group of friends, play sports, go to social events with all their buddies, and have this network of friends that they'll take with them throughout the rest of their lives. They've all promised to keep in touch through social media, and we've had several New Zealand families that want to visit us in the States."
Ready for your New Zealand locum tenens adventure? Give us a call at 855.488.7100 or view today's New Zealand locum tenens job opportunities.