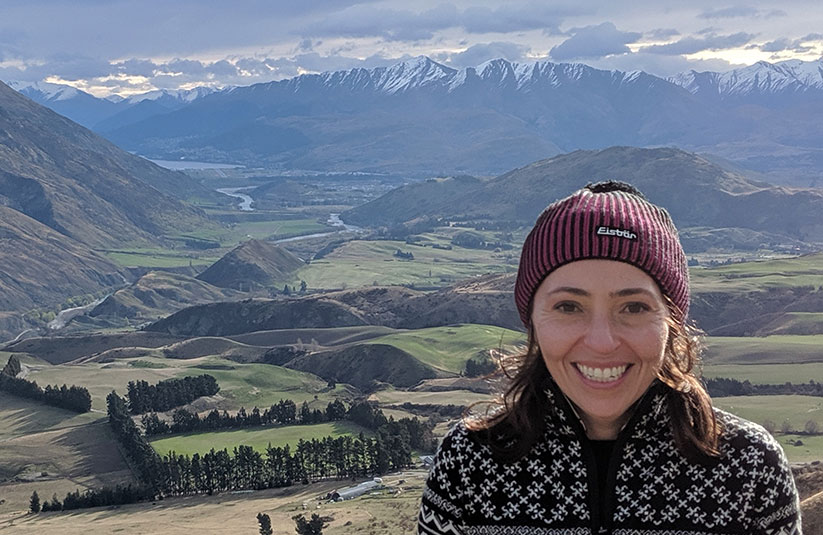 When infectious disease physician Dr. Dalilah Restrepo took a year-long locum tenens assignment in New Zealand, she didn't expect to find herself in the middle of a global pandemic. And she definitely wasn't planning to stay there.
Dr. Restrepo had worked in a very successful private practice in New York City for 12 years, but she was ready for something different when she took the New Zealand job. "The practice was very busy, very successful, but very hectic as well," she says. "And I was looking for something different."
The right opportunity at the right time
Dr. Restrepo had imagined that when the time came to leave private practice, she would naturally transition to an academic teaching position. But when an email arrived in her inbox about a locum tenens opportunity in New Zealand, she decided she wanted to learn more.
"My child was grown, and I thought that might be just what I need — to see something different," she recalls. "Infectious disease is always interesting to look at from another part of the world. For my field, it really does give you kind of that richness and different depth to the specialty."
And then there was COVID-19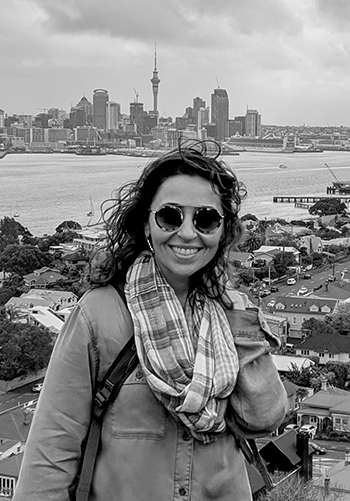 Dr. Restrepo was approaching the end of her year-long assignment on the North Island when the COVID-19 pandemic arrived on the island nation.
"My contract was almost up, and I had to make a decision what to do," she says. "Did I want to go back to the States? The hospital asked me to stay longer, and then COVID came and the decision was made for me. I decided to stay."
Also, as an infectious disease specialist — also known as "medical detectives" — her contribution would be of particular importance at a time like this to help coordinate patient care.
"I'm the only infectious disease physician where I am so that was very helpful during COVID — getting things sorted and prepared for a pandemic," she shares. "It's really been a very gratifying experience. It worked out quite well."
"Even pre-COVID, it was fascinating to learn how you practice in other countries," she says. "Bacteria are different, their antibiograms are different so even on a professional level it's quite interesting."
Flattening the curve
New Zealand has been credited as one of the model countries whose rapid response to the COVID-19 pandemic resulted in very few cases and deaths, per capita. Within three days of the WHO declaring a public health emergency in January, New Zealand immediately began introducing disease-prevention measures, eventually closing their borders and instituting a nationwide lockdown on March 25, 2020. This response really impressed Dr. Restrepo.
The benefits and challenges of universal healthcare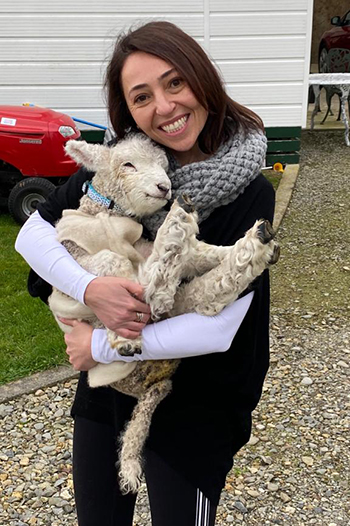 In her private practice, Dr. Restrepo had found the vagaries of the U.S. healthcare system to be an increasing challenge, and she was ready for a change.
"It's really been a privilege to be in a country that has done a very good job, really. They've done a fantastic job with the pandemic response," she says. "It's a team of five million, and that's why the results are so great. They follow one guidance, and everybody moves in unison. It has been valuable to see that leadership and to see how, if you stick together, things really do get done."
She discovered the health system in New Zealand was much easier to sort through compared to the U.S. system, primarily because of its universal healthcare. "Everybody has coverage and it's pretty much the same coverage, so it takes that out from the equation," she explains.
Although kiwis all have a fairer distribution of good health according to a survey published in the International Journal for Equity in Health, the study also found that some ethnic groups in harder-to-reach locations were typically underserved. This population lacked the resources many others had access to simply by virtue of being in remote areas.
"With the limited resources you have you need to maneuver around that, but the patients accept that limitation of resources way better than I would expect they would in the U.S.," Dr. Restrepo says. "Some people have more access to resources, others less. So, you do have to kind of put that into perspective. I think there's also a different level of expectation sometimes from patients as to how much your health system can do for you."
New Zealand before and after COVID
Prior to the pandemic, Dr. Restrepo said she was living in a strategically located area of the North Island — only two hours from world-renowned ski resorts, hiking in the mountains, Wellington, and New Zealand's famous wine region. She was close enough to Australia and Fiji, it would only take her a short, three-hour trip to enjoy those parts of the world.
"You're surrounded by some of the most spectacular scenery that you will ever see, like it will really blow your mind," she shares. "It is a beautiful, beautiful country. There's plenty to do. You'll never get bored: food is delicious, wine is fantastic, and there's just a diverse landscape. That was pre-COVID."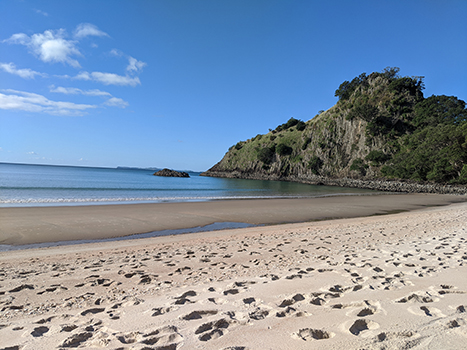 After the pandemic hit, the country was in lockdown, restricting travel other than to and from work and to gather the necessities. But as restrictions have eased, Dr. Restrepo has been able to resume taking in the unending beauty of New Zealand. "I've still been able to take a ton of trips post-COVID," she says.
Planning for an uncertain future
As of today, Dr. Restrepo is undecided on what her next step will. She may stay in New Zealand or return to the States.
"I do love it here and it really is just such a great lifestyle," she says. "I have about as much of a plan as anybody does these days. But I love my colleagues and the hospital is just fabulous to work in."
She is grateful that locums brought her to this place at this time. "Locum tenens is a nice way to allow you to take a step away from your life, to do something if you just don't want to do the whole commitment thing. Certainly, locums gives you that possibility to be able to experience something for a couple of months or a year and it's kind of no strings attached. It provides valuable experiences."
To learn more about locum tenens opportunities in New Zealand, give us a call at 1.855.846.5079 or view today's locum tenens job opportunities.
Jen Hunter has been a marketing writer for over 20 years. She enjoys telling the stories of healthcare providers and sharing new, relevant, and the most up-to-date information on the healthcare front. Jen lives in Salt Lake City, UT, with her husband, two kids, and their geriatric black Lab. She enjoys all things outdoors-y, but most of all she loves rock climbing in the Wasatch mountains.