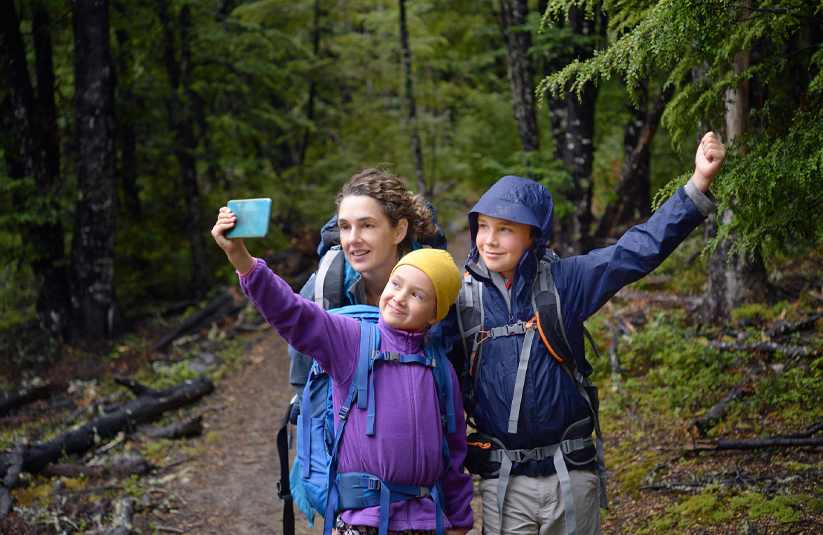 If you're considering a locum tenens assignment in New Zealand, you may be wondering what it's like to take your family along. Living in this land of breathtaking natural beauty for six to 12 months can be a unique and rewarding experience for you and your family. To help you prepare, here's a deep dive into what you need to know about international locum tenens with a family.
Visa, customs, and immigration
"As far as immigration goes, there's not a ton to say other than 'your family can come,'" says Lindsey Schoenberg, manager of Global Medical Staffing's international general practice/EM team.
As a physician, you'll go on a work visa, and we arrange visas for you and the rest of your family at the same time. "If your spouse wants to work, we apply for a work visa for them. If their kids are going to be in school, it would be an education visa. If they're not school-aged children, then it's a visitor visa," Schoenberg explains.
It's important to note that while your travel expenses as a physician are covered, most contracts won't cover your family's travel and visa costs.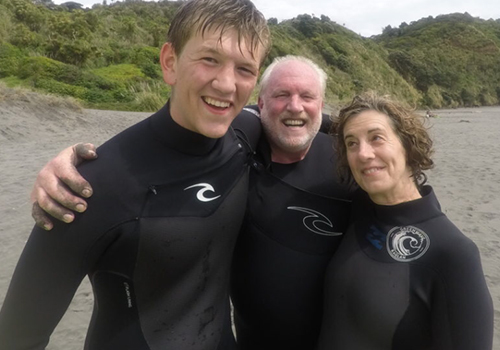 Family pets
Can you bring your companion animal? And should you?
"I strongly encourage leaving your pet home if you can, especially on a six-month assignment," advises Hailee Hyatt, manager of Global's international specialties team. "It's a long flight, pets have to quarantine once they get into the country, and there's a lot of stuff that they have to do prior, like bloodwork, vet visits, microchipping. So, it's a costly process."
That said, you can bring them — but be prepared for the additional costs and paperwork and consider how hard the long flights and quarantine will be on your beloved animal. Not all breeds are allowed, so it's important to familiarize yourself with New Zealand's pet restrictions and requirements before making your plans.
Also, finding pet-friendly housing can be a challenge, and the client typically won't cover the extra cost for pets in the housing stipend.
Shipping personal belongings
Some people like to have access to many of their things, even when on the other side of the world, but GMS advises against shipping personal belongings, even when doing international locum tenens with a family. And most physicians who travel with GMS haven't found it necessary.
"Unless it's something that you're absolutely in love with — like if you are really into biking and you want your bike to come to New Zealand — then ship it," Hyatt says, because it's very expensive to ship, and it can get complicated too when you are shipping items before you have finalized your housing.
Airfare includes two bags per person. So, try to plan and make do, Hyatt says.
Housing in New Zealand
Physicians who travel to New Zealand will be provided with furnished housing or a housing stipend by the client for the duration of the assignment. "Housing in New Zealand is clean, comfortable, and in a safe area. But it's not fancy; it's not big," Hyatt says. "It is basic."
In some parts of New Zealand, like the city of Palmerston North, families often buy a space heater and electric blankets to dampen the chill, because many homes don't come with heating or air conditioning.
For larger families, "Plan on your kids sharing a bedroom," Hyatt adds. "The biggest houses that I see provided are a three bedroom."
RELATED: Everything you need to know about locums housing in NZ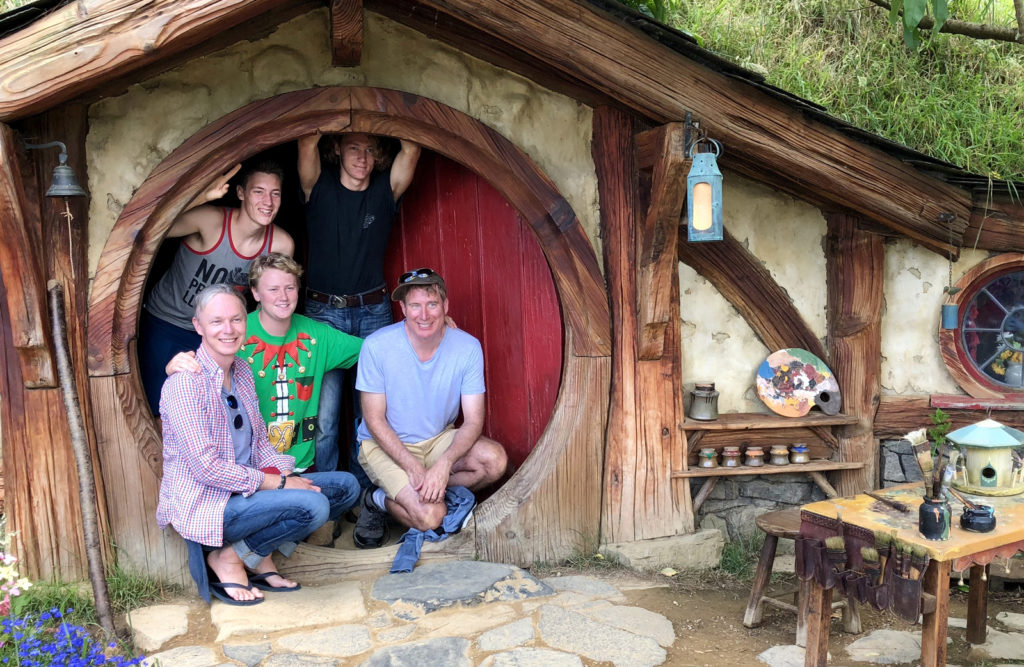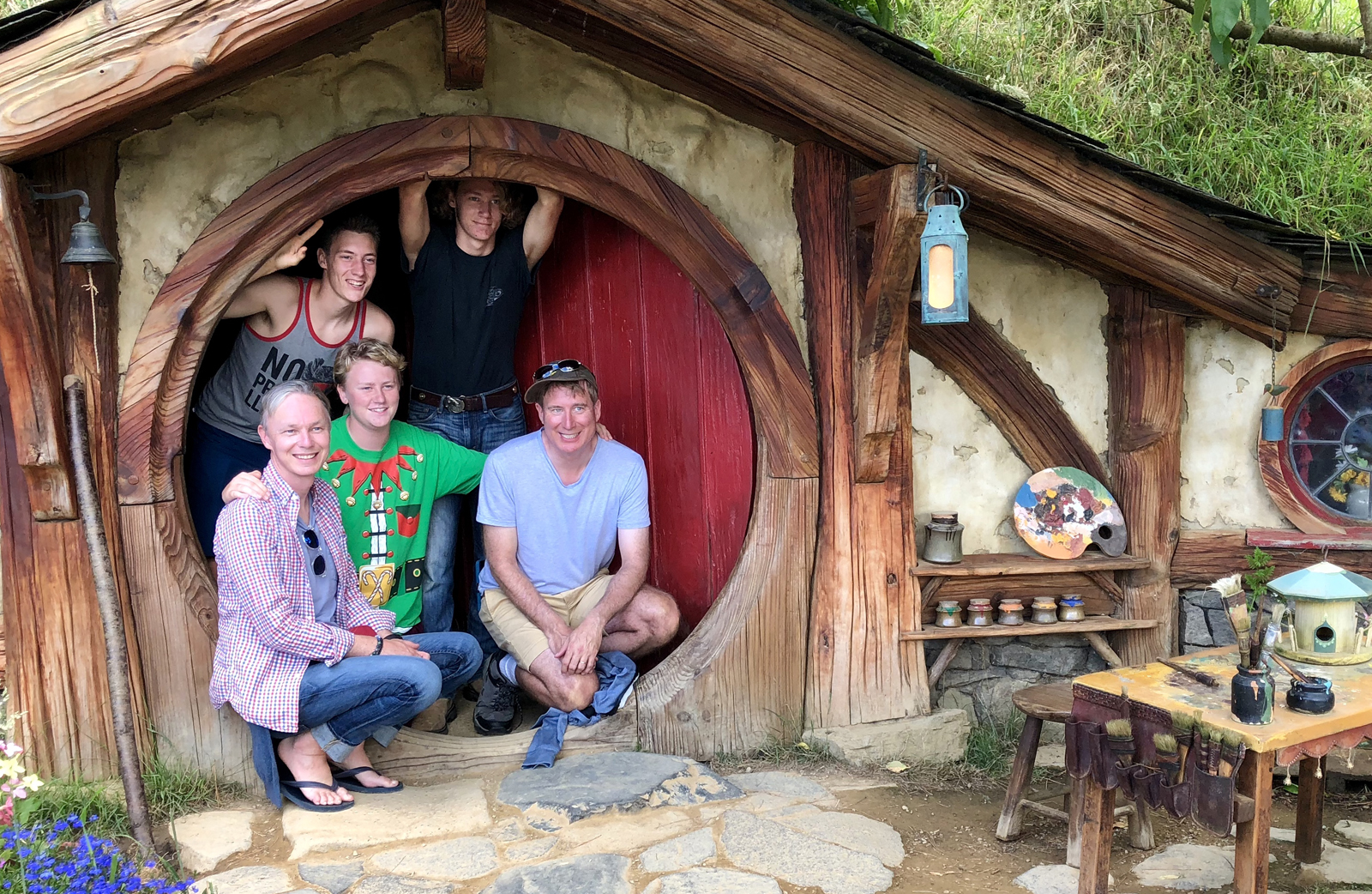 The school system
School in New Zealand runs year-round, starting the fifth Tuesday of the year going to mid-December. In between semesters, students take a two-week break. Public schools are free.
Heather Van Dyk Smith, who relocated her family to New Zealand when her husband, Dr. Bryan Smith, took a long-term locums assignment, says, "My kids did find it a bit easier than U.S. school. History is very different. They teach New Zealand history, and if your kids need U.S. history or U.S. government credit, they'll need to get them online."
Another consideration is that some New Zealand schools don't issue letter grades. "A lot of U.S. colleges will take that, so it's not going to be as big of a deal for my son as I thought it would be," Smith says.
Another idea? Some physician parents decide to homeschool their kids while in New Zealand to ease the transition and make it easier to take kids on family adventures, especially since physicians have 20-30 days of vacation per year.
MORE: What it's like living as a locums in New Zealand
Health insurance and cellphones
Under the socialized healthcare system, New Zealand covers everyone for anything accidental that happens.
"Anything else would need a private policy or would be paid for it out of pocket," Schoenberg says, "so I always encourage people to have a policy in place. We have a couple of different companies that we can recommend, but it's not as expensive as it would be in the States."
As far as cellphones, "we always recommend that doctors go to their mobile service provider and have them unlock the phone so that they can travel with their cell phone and use it in New Zealand," Schoenberg adds.
Finding local clubs, churches, and organizations
"While it's not their responsibility, often a client will help with this. For instance, if someone is coming over and their kid is really into swim, they'll ask around about that," Hyatt says. We typically start by asking the client to help find local clubs, churches, and other organizations that interest our physicians and their families.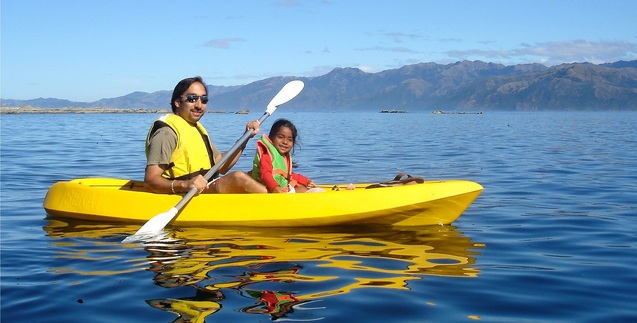 Urban versus rural New Zealand
Whether to choose an urban or rural assignment in New Zealand depends onyourfamily's interest and what you're looking for in a lifestyle, Hyatt says. Some families from rural locations in the U.S. want a more city experience in New Zealand for a change. And some families want a laidback surf town, "a more rural location that's on the beach," Hyatt says.
Be sure to talk through your wants and your expectations with your recruiter, and we'll help you find a good match.
Finding the right fit
Another consideration is whether your family will enjoy what New Zealand offers. It's an outdoor lover's paradise with loads of natural beauty — and it has a slower, more laid-back pace of life. The physicians and families desiring that lifestyle absolutely love New Zealand.
Dr. John Gallehr, a child psychiatrist who took his family with him on a locum tenens assignment to Christchurch, says, "New Zealand is fantastic. We've gone to beaches, hiked, caving, rock climbing… There are restaurants and farmers markets. The boys belong to the Sea Scouts, where they go sailing. They love doing that. And throughout the North Island, they've visited Hobbiton and the local beaches."
International locum tenens with a family
Lots of physicians take their families to New Zealand while on assignment. Many specifically choose to do locums while their kids still live at home, specifically to include the whole family. Here's what more physicians had to say about taking their families to New Zealand:
Have more questions about working international locum tenens with a family? Give us a call at 1.800.760.3174.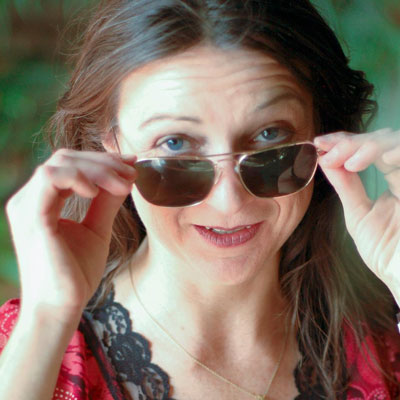 Kari Redfield is a professional content marketing writer. She also is a novelist and writes for newsstand magazines and has had work appear in publications such as Arizona Highways, Sedona Magazine, and American Fitness. And like the locums physicians profiled in these stories, she loves the flexibility and new experiences that her unique job provides, and loves to travel. She has been known to spend weeks in the U.S. West in her Aliner, checking out classic trad rock climbs, epic mountain bike rides, and other adventures while writing from the road.