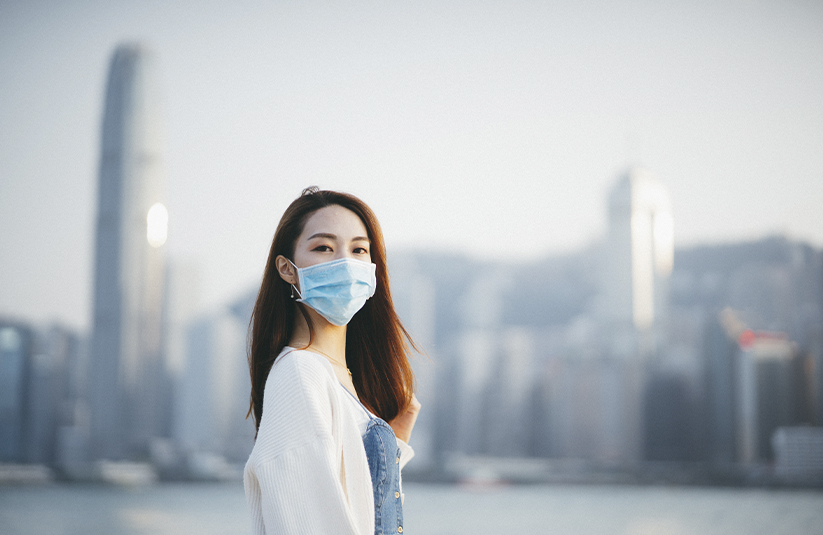 International locum tenens can be an exciting and gratifying way to expand your personal and professional horizons and immerse yourself in a new culture. Read on to learn more about opportunities awaiting providers considering locum tenens in China.
Top-notch facility
UPMC, a global healthcare leader, and Wanda Group, one of China's leading conglomerates, are partnering to build Chengdu Wanda UPMC International Hospital. The hospital is the first in China to be modeled after and managed by a leading U.S. academic medical center.
The 500-bed hospital, located in Chengdu's Tianfu New District, will provide comprehensive, patient-centered care including six Centers of Excellence (COEs).
The state-of-the-art facility aims to deliver Western-style medicine while remaining sensitive to the cultural needs and expectations of local patients. UPMC is keen on partnering with providers who possess an appreciation for both Chinese and Western cultures and will work collaboratively and creatively to ensure care is integrated.
Leadership opportunities
For physicians seeking opportunities that sharpen not only their clinical skills but also their leadership capabilities, locum tenens in China is a compelling option. UPMC is seeking providers who have a startup mentality, are flexible and entrepreneurial, and embrace change.
"Locums providers in Chengdu will be expected to take on a leadership role within their department," says Juan Fernandez-Mejia, business development executive with Global Medical Staffing. "An ideal candidate will be flexible and eager to take on a medical role with patients and also a teaching role with their peers. Not only will they be practicing medicine, but they'll also be leaders and teachers, which is a great opportunity a lot of our providers are seeking."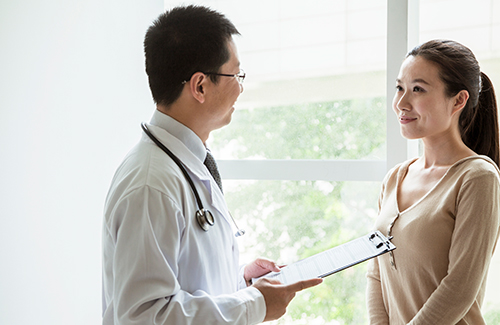 Time commitment and specialties offered
As with many international locums destinations, the length of stay is longer term, unlike typical domestic assignments. Assignments in Chengdu are a 12-month minimum, with the potential to extend up to three years.
And while many specialties are needed to support their COEs, UPMC has an initial focus on recruiting locum tenens providers in cardiology, family medicine, gastroenterology, neurology, oncology, ophthalmology, and orthopedic surgery.
Acclimation and cultural sensitivity
Among the benefits offered by UPMC are cultural training and an exploratory trip to help the provider — and their family, if they're joining them — become acquainted with the facility, preview housing, and learn more about the area where they will be living.
"Even before an assignment starts, providers are able to experience the city where they're going to live. They can walk around and get to know a bit of what will be expected and what the culture is like," says Fernandez-Mejia. "Cultural training is also offered to help providers understand and be sensitive to cultural considerations when treating local patients."
Most Chinese citizens have universal healthcare. However, as the middle class continues to grow and more and more citizens have access to private insurance, more privately owned clinics and hospitals are dotting the landscape.
"In the past, a facility like UPMC may have been geared more toward the expat community," says Fernandez-Mejia. "Now, because a lot more people are able to afford and choose to see privately owned hospitals, our providers are going to see a greater variety of patients from both the expat and local communities."
International locums as a family
For providers relocating with their families, UPMC offers a broad range of benefits to help ease the adjustment to expatriate life.
Benefits include air and sea shipments of household goods, vacation and yearly home leave (or a visit by a family member), spousal assistance, and reimbursement of education expenses for primary and secondary school for children grades K-12.
"Bringing a family is definitely an option," says Fernandez-Mejia. "Our partners recognize a lot of our providers are married and many have families, and they are completely open to having them experience China together."
At the end of the assignment, UPMC also assists with repatriation needs — including relocation, career assistance, temporary housing, and allowance for incidentals.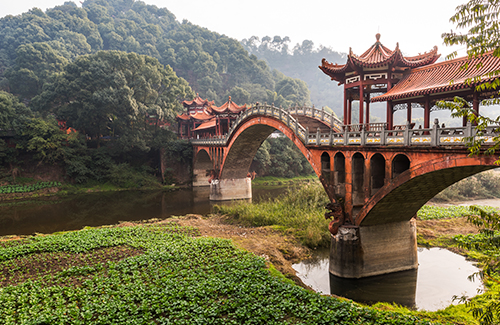 Tradition, culture, and history
Providers considering locums assignments in China are no doubt seeking adventure, culture, and history. Chengdu, the capital of southwestern China's Sichuan province, is sure to deliver. Chengdu's rich history dates back to the 4th century B.C., and today, it is one of the most important economic, financial, commercial, cultural, transportation, and communication centers in China.
Famed for its cuisine and the birthplace of many culinary traditions, Chengdu was named among the first of UNESCO's Cities of Gastronomy and is set to be the fourth Chinese city with a dedicated Michelin Guide. In addition to its fine dining and street food scenes, Chengdu is home to a relaxing teahouse culture and buzzing nightlife scenes — something to suit the tastes of any palate.
"One of the best ways to mingle and get to know the locals is going out to eat," says Fernandez-Mejia. "The food is amazing and it's generally inexpensive."
Perhaps Chengdu's most well-known — and adorable — residents are the giant pandas. The Chengdu Research Base of Giant Panda Breeding is one of the city's most visited attractions. Home to nearly 120 giant and 76 red pandas, the base is one of the best places to see and learn about pandas.
Chengdu also boasts a bustling art scene, including the 400,000-square-meter Tianfu Art Park, which houses two new museums: the Chengdu Tianfu Art Museum and the Chengdu Museum of Contemporary Art.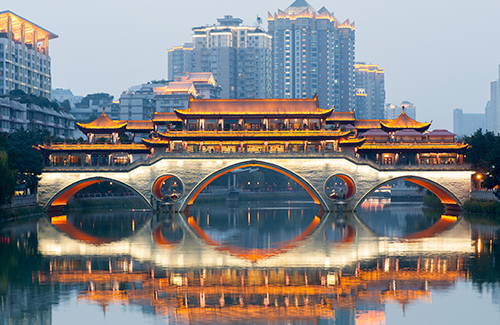 Locum tenens in China
If you're a healthcare provider considering international locum tenens work, consider China among your list of prospects.
"China is one of the most dynamic and vibrant countries in the world," says Fernandez-Mejia. "I think the need for locums in China is going to be bigger and bigger as more Chinese health systems partner with U.S.-based health systems to open new hospitals. And I believe the desire for U.S. providers to teach and collaborate with Chinese providers for integrated care will continue to grow."
For more information about traveling to China for a locum tenens assignment, call us at 1.800.760.3174 or ask your question in the comments below.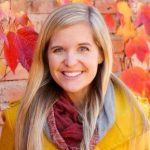 Allison Riley is a public relations professional with more than 10 years experience in healthcare and corporate communications. She lives in New York City with her better half and two wonderful daughters. She and her girls are currently contending for world's slowest recorded stair climb to a fifth-floor apartment, and she enjoys writing so she can just finish her sentence already.