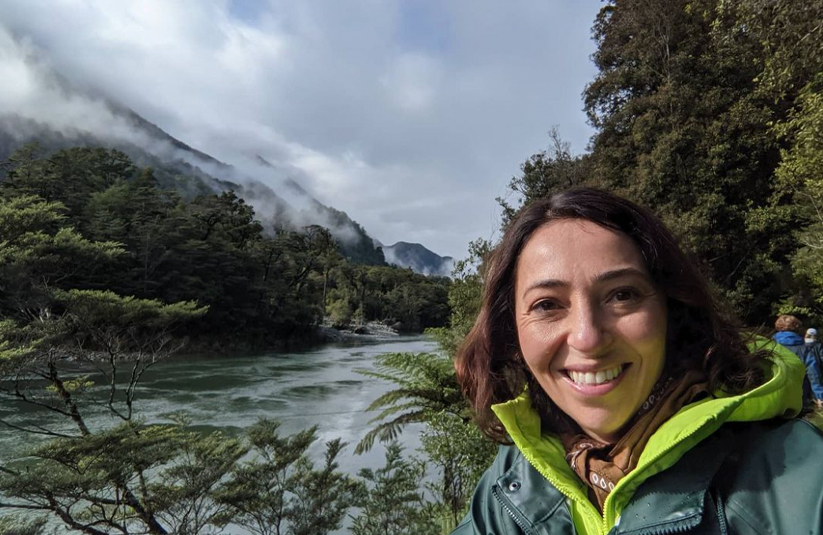 Physicians choose to work locum tenens for many reasons, whether it's for a change of pace, extra income, work/life balance, or more freedom to travel. We've found six doctors who've embraced their adventurous sides and regularly share their experiences on Instagram. Check out these physicians' Instagram accounts to add some new life to your own Instagram feed.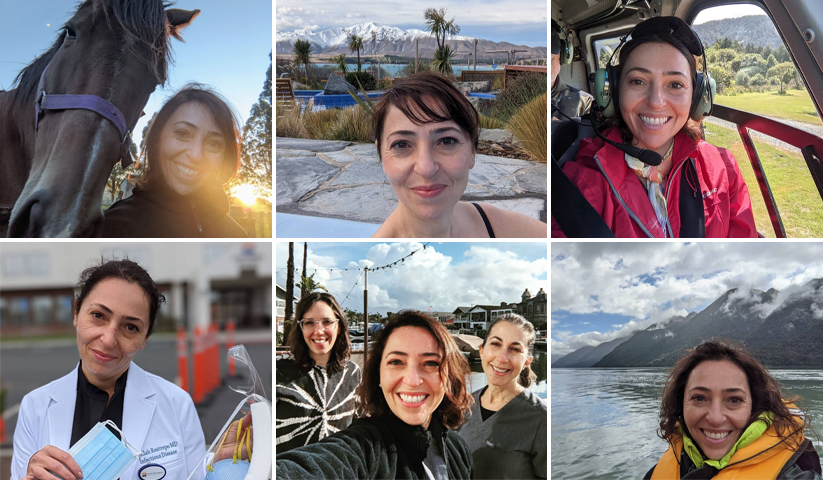 Dr. Dalilah Restrepo was ready for a change, so she decided to take an international locums assignment in New Zealand. Little did she know at the time that she'd landed in her new home. "My reasons for moving across the globe were the desire to experience a new adventure, desire to take a break from the routine I had fallen into, and to get clarity on my life goals and the professional direction of my career."
On her Instagram feed, Dr. Restrepo shares beautiful shots of her travels in New Zealand as well as lessons she's learned being an infectious disease physician in the midst of a global pandemic. She also offers some invaluable information on vaccines and how to stay protected from other communicable diseases. We love her brutal honesty and sense of humor.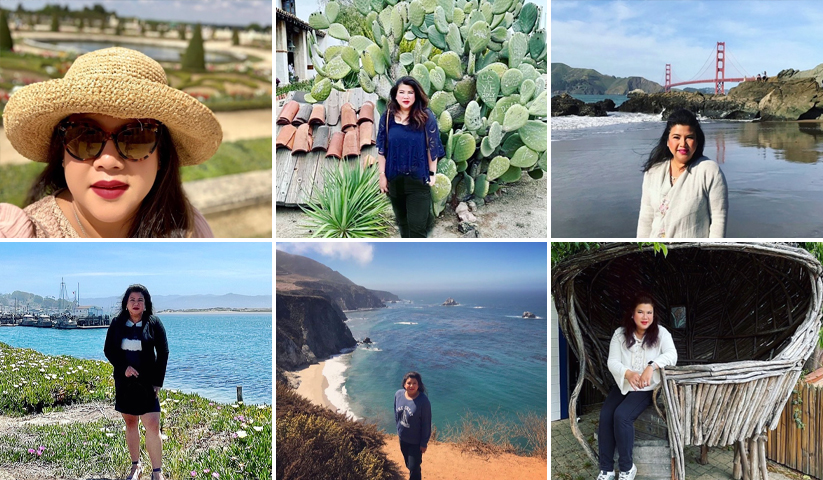 Dr. Stella Clavecilla's locum tenens Instagram account can be summed up in two words: inspirational and funny. Nearly every post begins with a quote, like "Do not spoil what you have by desiring what you have not." And in a time that's left doctors especially hard-hit with tragedy during the pandemic, funny memes and reminders for self-care can give you a much-needed boost. In addition to sharing pics from her travels, she uses her Instagram profile to encourage gratitude while leaving you chuckling with informative and educational memes.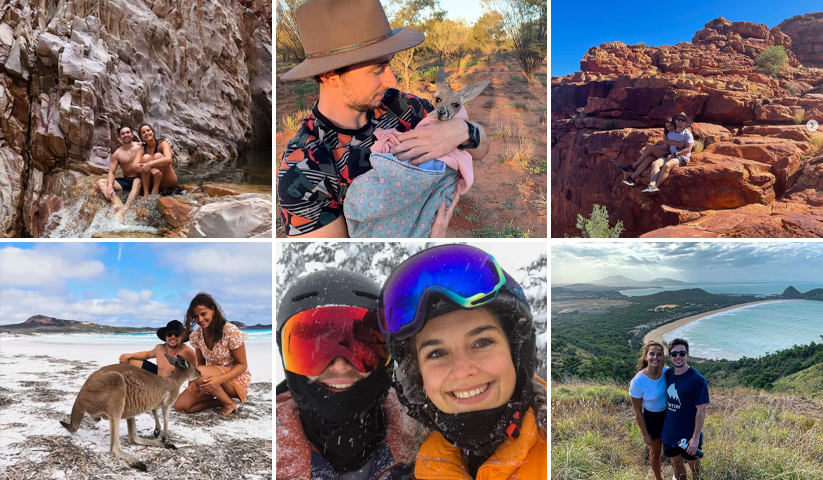 Locum tenens physiotherapist and exercise physiologist Dr. Lewis Hudson's posts are centered around his many adventures in Australia: a trip to the Henbury Meteorite Crater in Australia's Northern Territory, visiting a kangaroo sanctuary, and traveling to the famous Uluru rock. While visiting Uluru National Park, he took advantage of a once-in-a-lifetime opportunity to ride a camel in the Uluru Camel Cup. If you've ever wanted to explore Australia, this Instagram account is a must-follow.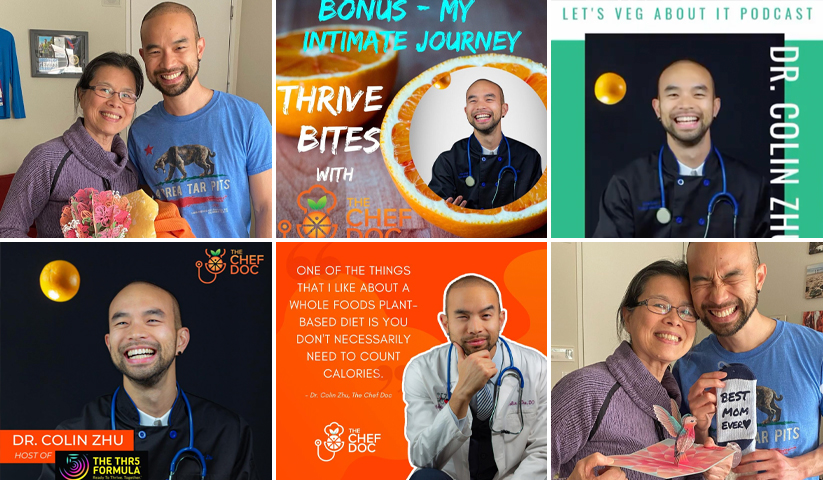 Dr. Colin Zhu is a jack of all trades: he's a board-certified family medicine doctor, chef, and author who hosts his own podcast. He also created his own health and wellness website called thethr5formula, focusing on what he calls the five pillars to thrive. He offers countless resources centered around infusing more wellness, happiness, and inspiration into our lives.
On his Instagram feed, Dr. Zhu emphasizes the impact food has on our bodies, and how eating a healthy, well-balanced diet can have a more positive effect on our bodies than any prescription we may be given. His focus is on plant-based diets, and he shares some mouth-watering recipes, like this one for a tasty green apple beet quinoa salad.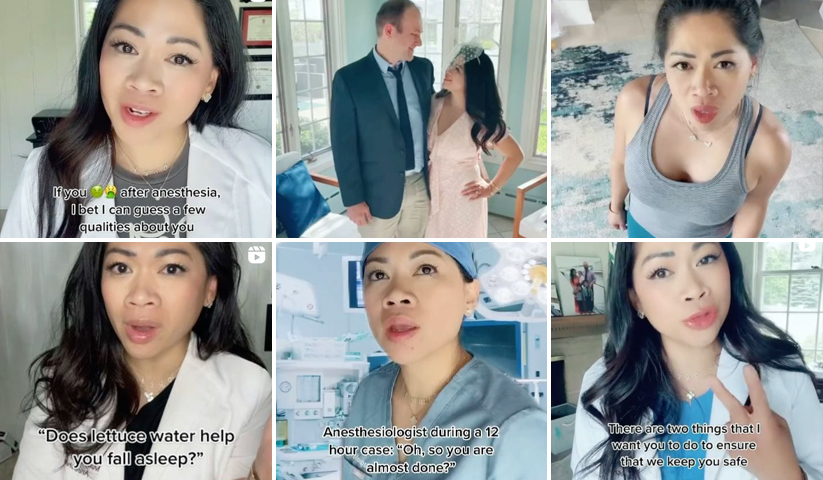 If you're in need of a laugh (and not just physician-specific humor), Dr. Magnolia Printz's Instagram is the account to follow. In addition to showing what a day in the life of an anesthesiologist is like, she shares funny, precious moments with her family — even joking about how working an 80-hour week with call doesn't compare with raising an infant. Dr. Printz also celebrates the release of COVID-19 vaccines and shatters some common misconceptions. She answers a lot of surgery and pre- and post-anesthesiology questions — and does it all with some impressive dance moves.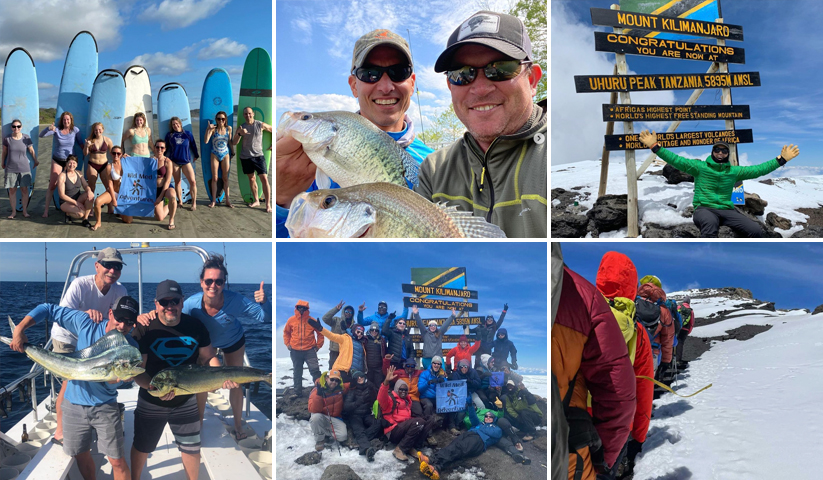 EM physician Dr. Ben Mattingly isn't currently working locum tenens, but that hasn't stopped him from living life to the fullest. He recently documented his summit of Denali in Alaska, quite a feat since it's North America's tallest mountain — specifically, over 20,000 feet high. Not only does he push himself to accomplish what many see as unattainable, but he encourages others to do the same. One post reads "The only impossible journey is the one you never begin." Dr. Mattingly is an avid outdoorsman who loves to fish, mountain bike, and, of course, climb. He uses his locum tenens Instagram account to spark the adventurer in you.
He is also the owner of Wild Med Adventures, which offers adventurous CME opportunities like a dive medicine trip to the Bahamas.
Which physician Instagram accounts do you follow? Share your favorites in the comments below.
Jen Hunter has been a marketing writer for over 20 years. She enjoys telling the stories of healthcare providers and sharing new, relevant, and the most up-to-date information on the healthcare front. Jen lives in Salt Lake City, UT, with her husband, two kids, and their geriatric black Lab. She enjoys all things outdoors-y, but most of all she loves rock climbing in the Wasatch mountains.