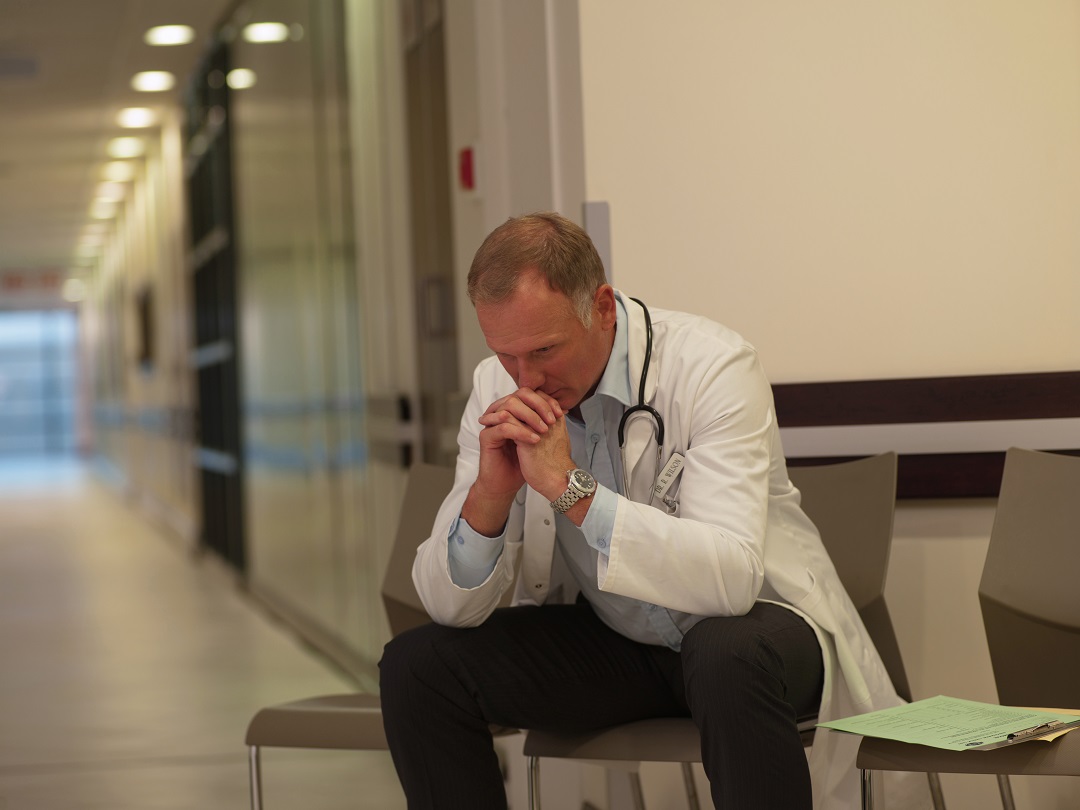 Physician burnout is high, making major headlines around the world, and suicide among physicians is two times that of the general population.
Yet, even though more than half of physicians said in a recent study by locumstory.com that their workload has negatively hurt their mental health, only 17 percent have sought help. Two-thirds of surveyed physicians would not consider meeting with a mental health professional.
The locumstory.com study, which surveyed more than 3,700 physicians in nearly every specialty, work setting, and region of the country, did have positive news. For instance, it found improvements in feelings of burnout among physicians as compared to two years ago. Additionally, although physicians are feeling more overworked now than when they first began practicing medicine, 56 percent of physicians report feeling that way today compared to 65 percent in 2016. Also, in 2016, 58 percent of physicians said they were spending less time with patients than they used to, compared to 46 percent today.
Read on for a look at some of the study's other findings, along with key ways to improve your mental health.
Burnout
According to the survey, 74 percent of physicians reported frequently seeing symptoms of burnout in others, and 52 percent reported regularly feeling burned out themselves.
Common symptoms respondents reported include:
• Irritability toward coworkers (59 percent)
• Apathy toward patients/job (57 percent)
• Chronic fatigue (54 percent)
• Forgetfulness or impaired concentration (54 percent)
• Anxiety (46 percent)
Burnout affects job satisfaction, family relationships, and personal time most, according to the report. It can also affect job performance, along with patient safety.
Workload
Today, 56 percent of physicians feel overworked, according to the survey. This has improved from 2016, when 65 percent said so.
Other findings:
• 41 percent think their facility supports a healthy work/life balance
• 39 percent feel their health organization does not
• 53 percent of physicians said that sometime in the past few years, they have considered leaving their profession altogether
Thoughts of quitting the medical profession arose in surveyed physicians because of too much time spent entering data into electronic health records, feeling overworked, or spending too much time on paperwork.
In addition, more than three-quarters of physicians communicate with patients outside of work, and almost half of those doctors spend one to three hours doing so. Sixty percent of those who communicate with patients outside of work say it makes them feel at least slightly overworked – a contributor to burnout.
Additional mental health findings
Eleven percent of surveyed physicians report they take medication for anxiety or depression. Eighty-five percent of those felt their profession contributes to their anxiety/depression.
In addition, six percent of physicians have contemplated suicide because of their profession. Despite this, many physicians – 53 percent – still feel that discussing mental health problems is taboo.
In 2017, because of physician burnout, depression, and suicide, the AMA announced new policies to reduce the taboo around seeking help for mental health problems. According to the AMA, state medical boards are supposed to evaluate a physician's mental and physical health similarly to help ensure that a previously diagnosed mental health illness is not automatically considered as a current impairment to practice.
Despite the AMA's recommendations, along with urging by many influential physicians, some state boards still ask broad questions about prior mental health issues that have no affect on patient safety. This can cause physicians to avoid seeking help, and it also may violate the American Disabilities Act.
Tips for improving mental health
If you feel depressed, seek treatment. If you are concerned about your state medical licensing board, seek treatment and reach out to the AMA for assistance, but don't delay getting help.
A key way to improve mental health is to address any signs of burnout early, as burnout is considered a contributing factor to more serious mental health issues, like depression. Here are eight ideas to get you started:
1. Take time off from work, something 68 percent of physicians surveyed say they do to reduce feelings of burnout.
2. Spend more time with family/friends, which 67 percent of physicians in the survey reported doing.
3. Get regular exercise, which 63 percent of the survey's physicians do to reduce burnout.
4. Take time to eat healthfully, which will allow you to function better and give your body and brain necessary nutrients.
5. Consider meditation. A small study of 30 physicians found reductions in burnout among those who meditated.
6. If you own a private practice, bring in a locum tenens to help alleviate burnout.
7. Because some factors contributing to physician burnout is systematic, if you have influence in your physicians' group, push for ways to improve work/life balance. A Mayo Clinic study identified nine steps that healthcare executives should take to address burnout, starting with acknowledging the problem, and including identifying reasons for it and implementing targeted interventions.
8. Consider working locum tenens – either for a short time in order to alleviate burnout or as a full-time career, which many physicians, like this psychiatrist and this physician and this emergency room doctor, have done temporarily or permanently to alleviate burnout or in order to spend more time with family.
See our locum tenens openings here or call us at 1.800.760.3174.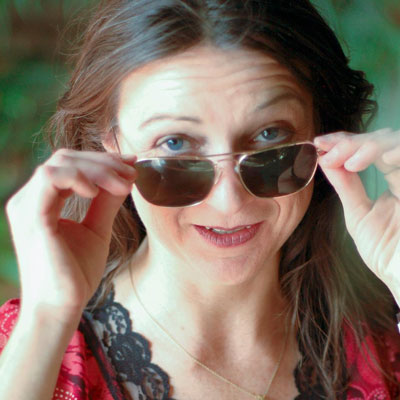 Kari Redfield is a professional content marketing writer. She also is a novelist and writes for newsstand magazines and has had work appear in publications such as Arizona Highways, Sedona Magazine, and American Fitness. And like the locums physicians profiled in these stories, she loves the flexibility and new experiences that her unique job provides, and loves to travel. She has been known to spend weeks in the U.S. West in her Aliner, checking out classic trad rock climbs, epic mountain bike rides, and other adventures while writing from the road.