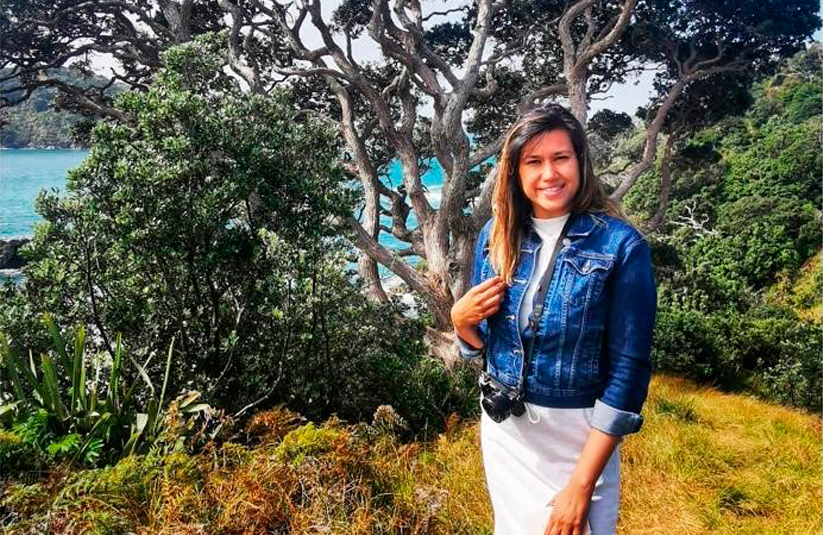 Traveling to New Zealand as a physician for a first-time locum assignment during a global pandemic may seem daunting for some, but for Dr. Sonali Srivastava the timing couldn't have been better. She is in her fifth year as an attending and defines this time in her career as the end of the newbie stage and the beginning of putting into practice everything she's learned so far.
"Now is the time that I need to make sure that my skills remain up to date and that my knowledge is constantly refreshed and renewed," she says. "I always knew that the first five years of my practice was going to be about trying to amass as much experience as I possibly could."
A reason to try something new
Dr. Srivastava is from Montreal, Canada where she attended medical school. She had an interest in helping underserved communities and public health. For the past five years, she has been working with native communities in Ontario and Quebec, focusing on social determinants of health.
Increasing her medical knowledge was the reason Dr. Srivastava was interested in locums, and she knew she'd give it a try after graduating from her residency program. The timing lined up for her after the pandemic started to take a toll on her rhythm at work.
"The extra push came when I couldn't work the way I wanted to in my home state," she says about deciding to try locums. "With COVID restrictions, seeing patients is a whole different ballgame. And I was getting tired of sitting behind a screen."
COVID in New Zealand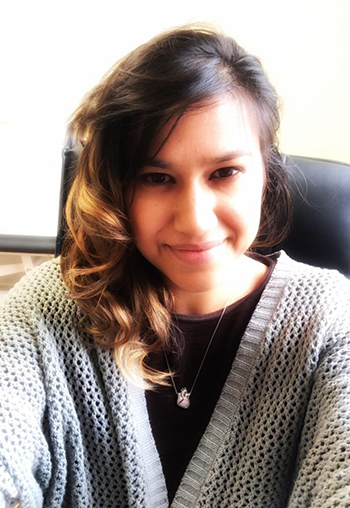 New Zealand is Dr. Srivastava's first locum assignment. Travel plans were organized quickly, and she says she didn't have much time to think about possible challenges due to COVID restrictions. Surprisingly, the only downside was the lack of direct flights from Canada.
During her 14-day quarantine in Auckland, Dr. Srivastava says she was comfortable and enjoyed the chance to recover from jet lag. She was able to use outdoor leisure areas at the hotel and participate in low-intensity exercise classes in the gym. Her room even had a deck. All in all, she says the process was very well thought out, with a lot of communication.
Getting started at work in the Northland region proved to be just as seamless: not one case of COVID has been reported in the relatively small area.
"I think New Zealand is doing a stellar job," she says about the management of COVID. "I do feel very fortunate to be in a country where we don't have to walk around wearing masks. Things feel normal. I can socialize, I can meet new people."
Loving what Northland has to offer
Working with the locals has been sentimental and rewarding for Dr. Srivastava. She has been particularly taken with the Maori people, who she says have a great sense of humor.
"I love the patients," she says. "I've had a lot of six-week baby exams, which feel more like a social visit sometimes. One of the nurses here, her granddaughter who was named after her came for an exam, as my six-week patient. I just feel like this is incredible — so very 'full circle'. That's something that can really only happen in a small place."
Dr. Srivastava has been enlightened by some of the medical practices in Northland, particularly the way common medications are used differently than in the states. These differences are helping expand her medical knowledge — one of Dr. Srivastava's main goals in traveling to New Zealand as a physician. She has also been enjoying the landscape and takes full advantage of her weekends to scout magical landmarks, such as Camp Reinga lookout point.
"It's about an hour and a half from here, driving through the mountains, winding roads, and you get to this beautifully developed place that is considered a sacred land," she shares. "Northern Maori believed departed souls go there right before they depart from this earth. It's just this beautiful place and it does feel very special."
A message of hope
Dr. Srivastava recommends locums to physicians who are considering it, while also acknowledging that now is a tough time for many people in myriad ways. She feels the rest of the world has much to learn from New Zealand about how to manage COVID, and she is hopeful for the future.
"They're managing it very well over here. It's very reassuring in that perhaps the world can take lessons on how to do this," she says. "The opportunity to learn is enormous. It's probably something I'll think back on quite a lot."
Are you ready for a New Zealand adventure? Give us a call at 1.800.760.3174 or view today's locum tenens job opportunities.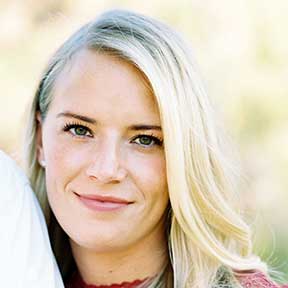 Rachel is originally from Portland, Oregon. She has writing and editing experience in various fields. Rachel enjoys reading, binge-watching murder-mystery documentaries, cooking, and discovering new areas of Salt Lake on her scooter.