When Dr. Sean Ryan went to New Zealand and Australia on six-month assignments, he took along his wife, Indira, and daughter, a toddler at the time. It offered the family the chance to experience other parts of the world before their daughter started school.
Doug Smith, a family practice physician, and his wife, Barb, also love international locum tenens. In addition to choosing an assignment to add new experiences and challenges to Dr. Smith's career, they looked at it as a way to live like a local in another country.
"We've been on other trips, and we don't remember them because we were such tourists, packing in so much," Barb says. "When you live somewhere for nine or 12 months, you get to know the people and the place."
Dr. Ryan and Barb share their advice for other locum tenens families:
1. Leave the big logistics to Global Medical Staffing.
Global Medical Staffing sets up the assignment, then secures the physician's medical certification and visa, along with the spouse's visa. We also arrange the flight and secure a rental house and vehicle.
"It makes it easy," Barb says. "We just showed up to the airport with our bags."
2. Have someone take care of the house back home.
Some physicians rent out their house for the duration of the assignment as a sub-lease or yearlong rental. Having their daughter live in their house worked for the Smiths.
Another option is to use Transplant Housing, a company Global Medical Staffing recently partnered with to help our locum tenens physicians with their real estate rental needs. What makes Transplant Housing unique (aside from being healthcare specific) is that they'll take care of everything from listing your property to managing the calendar and even changing linens and cleaning your home.
Check out this blog post to learn more about the available options to rent out your home while you're on assignment.
3. Meet people.
Both families implore others going overseas to make an effort to befriend locals.
"The Kiwis are a friendly crew, which makes it easy," Barb says. "We went to church the first weekend, and then someone invited us to their home for lunch, and then others did every Sunday for six weeks. Because the community was so welcoming, we felt at home right away."
Some of their new friends invited Barb to go to exercise classes with them too. Volunteering at a Fair Trade store also helped her meet people. Meanwhile, Dr. Smith got to know his colleagues at the clinic.
Dr. Ryan also emphasizes the importance of looking for ways to become part of the community.
"Don't hesitate to push yourself into the culture and into meeting people," shares Dr. Ryan. "I think I held back a little bit when I first went to New Zealand, and I missed out on some of the culture and meeting friends. That was kind of a learning experience."
4. Consider whether your spouse will work.
It's important to decide early on if your spouse will work when you're on your international assignment to ensure you complete all the necessary paperwork and requirements that go with working abroad.
Barb decided to use her time volunteering and exploring the surrounding areas with her husband.
"I didn't want a job because Doug only worked four days a week, and we wanted to travel when he wasn't on duty," she explains.
Dr. Ryan's wife, Indira, was planning on working as a speech and language pathologist. Global Medical Staffing even helped them figure out what the requirements would be for her to work abroad. However, because of the amount of time it would take to get licensed, she opted instead to use her training to volunteer with a program helping immigrants improve their English.
Read this blog post to learn more about the rules related to spouses working while on an international locum tenens assignments.
5. Make the rental house feel like home.
The rental houses provided to international locum tenens physicians come furnished. "Kind of like a VRBO [Vacation Rentals by Owner]," Barb says. "We took along pictures of our kids to help personalize it."
Most of us have certain possessions we feel particular about, and for Barb that meant her silverware. "On our next assignment I'm going to bring my own set. I also recommend taking comfort items, like a poncho wrap shawl and other warm comforts for evenings when it's chilly."
Barb also suggests to prepare for the seasonal changes when packing. Nine months in New Zealand will mean three seasons of clothing.
6. Travel as much as possible.
There's a lot of flexibility with locum tenens, Dr. Ryan points out. Between that and the generous vacation days, international locum tenens physicians and their families often travel extensively.
"I was there for a very short stint in each of the two countries, and I got the same vacation schedule as the regular employees there," he says. "In New Zealand, that meant over the six-month period of time I had three weeks off, so that afforded me a tremendous amount of time to explore the whole country. It was very similar in Australia as well."
Dr. Ryan also took a break between his two six-month assignments to visit the Cook Islands, Fuji, and Bali. Other memorable trips: New Zealand's glowworm caves as well as South Island's mountains, glaciers, wine tasting, and whale watching.
The Smiths also traveled. "We went everywhere," Barb says. "The manager at the clinic suggested we go to Australia, particularly the Great Barrier Reef, which we did. In addition to many three-day weekend trips, we took a 10-day swing around South Island."
"Once you get there, people provide lots of advice about which islands to visit," she adds. "They also share how to get good airfare deals."
Both families enjoyed their adventures so much that they plan to sign up for more international locum tenens assignments – the Ryans once their daughter graduates from high school and the Smiths right now.
"International locum tenens provides a great way to experience places like a local," Barb says. "And it's very doable."
Are you ready for your own locum tenens experience? Check out our open positions or call us at 800.760.3174.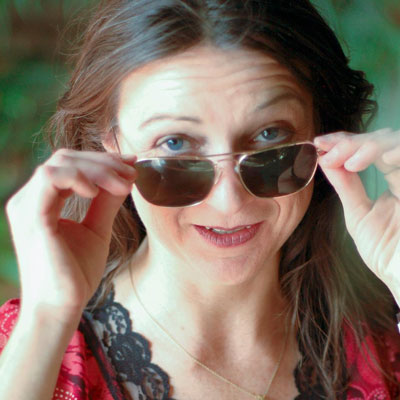 Kari Redfield is a professional content marketing writer. She also is a novelist and writes for newsstand magazines and has had work appear in publications such as Arizona Highways, Sedona Magazine, and American Fitness. And like the locums physicians profiled in these stories, she loves the flexibility and new experiences that her unique job provides, and loves to travel. She has been known to spend weeks in the U.S. West in her Aliner, checking out classic trad rock climbs, epic mountain bike rides, and other adventures while writing from the road.