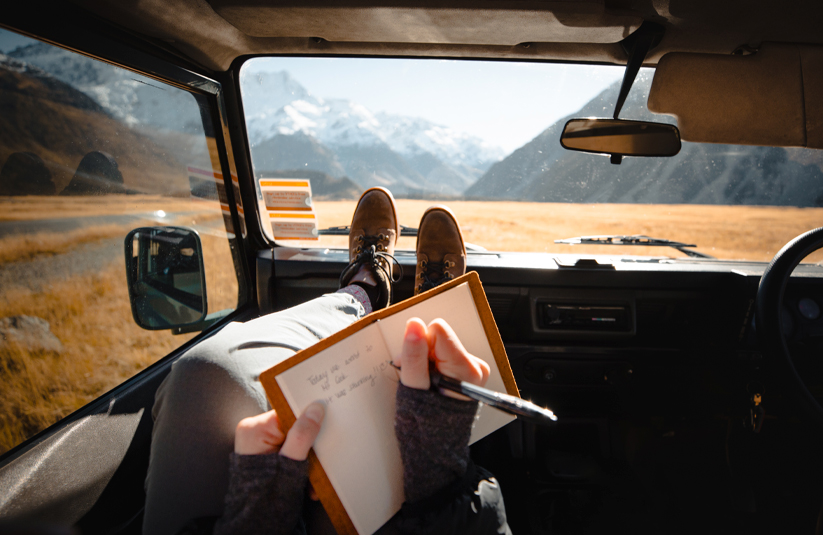 Have you imagined yourself working international locum tenens? Picture this: you live near the beach and before your shift, you decide to head out to the beach for some surfing or swimming in New Zealand, Australia, the Bahamas? Do you dream of going to a foreign country and living like a local for several months? Putting your medical skills to work in a more laid-back environment? All this can be a reality for qualified physicians who accept an international locum tenens assignment.
This guide for beginners will give you everything you need to know to get started on your first international locum tenens adventure.
What's the time commitment for international locum tenens assignments?
The first step to making your locums dream come true is to ask yourself how long you can realistically commit. International locums assignments typically require much longer commitments than a domestic locums assignment because of the amount of paperwork and time involved for visas, licensing, and credentialing in another country.

Some assignments, like to Guam or the U.S. Virgin Islands, can be as short as three months, although these are trending toward a six-month minimum. Since it takes a while to get up and running in a healthcare setting so different from a typical U.S.-mainland facility, like New Zealand and Australia, for example, ask for at least six months — but often prefer nine months to a full-year commitment. Shorter assignments are possible, but your average assignment will have a longer duration.
Questions to ask yourself before an international locums adventure
In order to ensure a good fit and experience for you, the healthcare facility where you will be working, and your patients, here are some additional questions to consider.
PHYSICIAN PERSPECTIVE: Preparing for locums in New Zealand: What I wish I'd known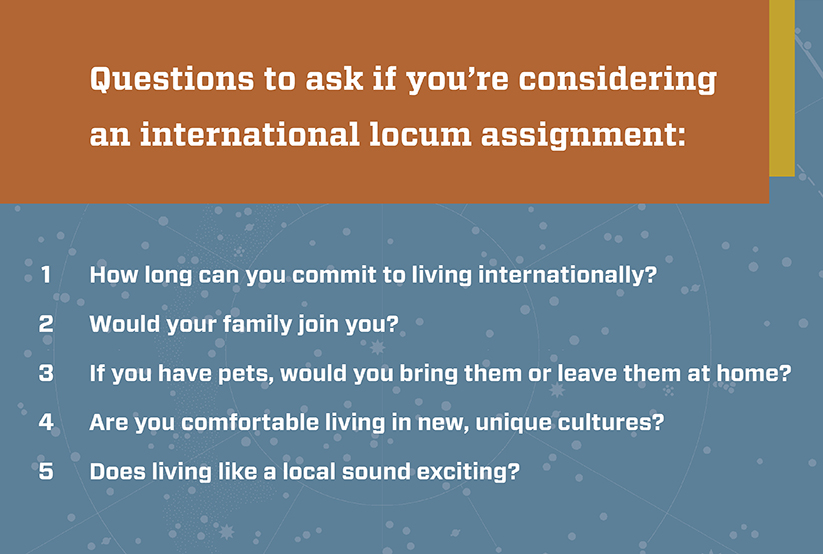 Where do you want to go?
Scan our job listings and see which locations pique your interest. For instance, in Australia, a majority of the locations will be rural, since this is where the greatest need is. In New Zealand, assignments can be rural or urban.
Do you want to bring family?
If you plan to bring school-age kids, try to go for at least a year since school seasons in New Zealand and Australia start in January. Also, some of the more rural townships typically send kids to boarding school, so many of our physicians opt to homeschool their kids while abroad.
RELATED: What to know about taking your family to New Zealand
Do you have a pet?
If so, are you OK with leaving your animal behind in the care of a family member or close friend? If not, it's important to know that your animal may have to spend time in quarantine.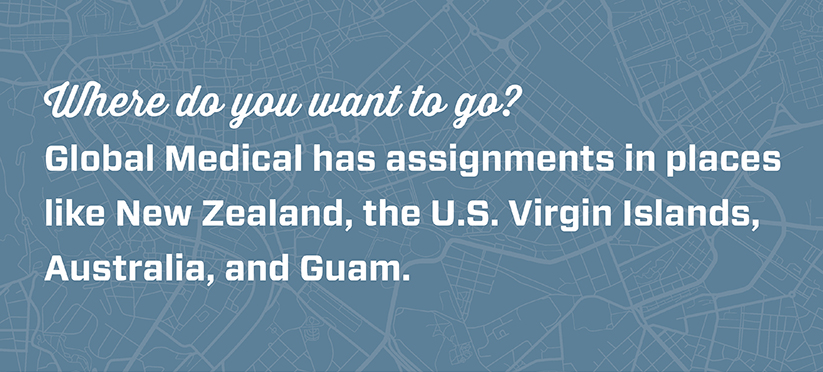 How do I land the just-right international locum assignment for me?
We've been placing physicians in New Zealand and Australia for more than 25 years, and many other locations for over a dozen years too. We know our clients and the locations well enough to ensure a good fit based on your skills, experience, credentials, desires, and whether you're bringing family, etc. and always work for the best outcome for all involved.
Important factors to consider:
Physicians arrange these unique opportunities in order to live like a local; to be able to travel extensively during, before, and after the assignment; and to put their medical skills to good use in places that need their help.
For U.S. physicians, an international locums assignment will often pay less than a domestic assignment.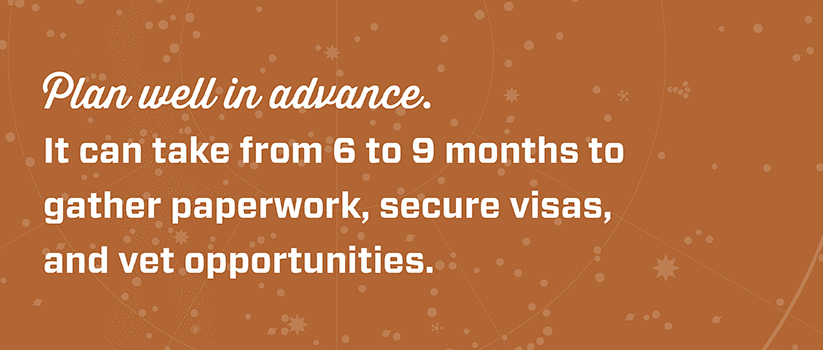 How soon should I get started if I'm interested in international locum tenens?
First, it's important to understand the timeframe. Most international assignments have at least a four-month turnaround from the time a physician accepts a position to boots on the ground. This is in order to get through the visa, credentialing, and licensing processes.
So if you want to do an assignment within the next year, start having a conversation with us now, because our clients are advertising for placements six to nine months in advance. We are happy to talk with you as far as one year out — to answer questions, to get you started on gathering necessary paperwork, and to begin vetting opportunities.
In our first conversations with you, we'll discuss your timing and learn more about your specialty, skills, and experience. Helping us understand your current practice situation and what you are hoping to get out of your experience is key to identifying which international opportunities will be the right fit for you.
Once you express interest in an assignment, the interview process with your prospective employer may take time as well. For clients on the other side of the world, it can take a couple of weeks to a month to complete the interview process.
There may be other factors that can cause delays. For example, New Zealand has especially particular reference requirements. You'll want to make sure that you can provide these.

I want to work international locum tenens. How do I get started?
There is more than one way to find an international locum tenens assignment. Global Medical has long-standing partnerships with health systems and individual facilities around the world, but you can also search for them on your own.
However, if you choose to look at job advertisements yourself, keep these factors in mind:
When facilities advertise locally, they are typically looking for physicians already licensed and registered in their country.
If they are willing to consider a foreign physician, they are not always willing to help with the licensing and visa processes or cover travel, housing, and transportation.
The advantage of going with an international locums agency like Global Medical is that we specialize in international locums and will walk you through the entire process. We know international facilities well and can help ensure a great fit. We also have deep experience and hold our physicians' hands through the complex visa, credentialing, and licensing processes. We understand each country's healthcare rules and regulations and how medical malpractice works in different countries.
Additionally, an agency will typically take care of the travel, transportation, and housing or provide a non-taxable stipend. Global Medical will even help you with setting up bank accounts.
Plus, it's nice to have a safety net to help with anything that comes up while you're on assignment.
LEARN MORE: What countries hire locum tenens physicians?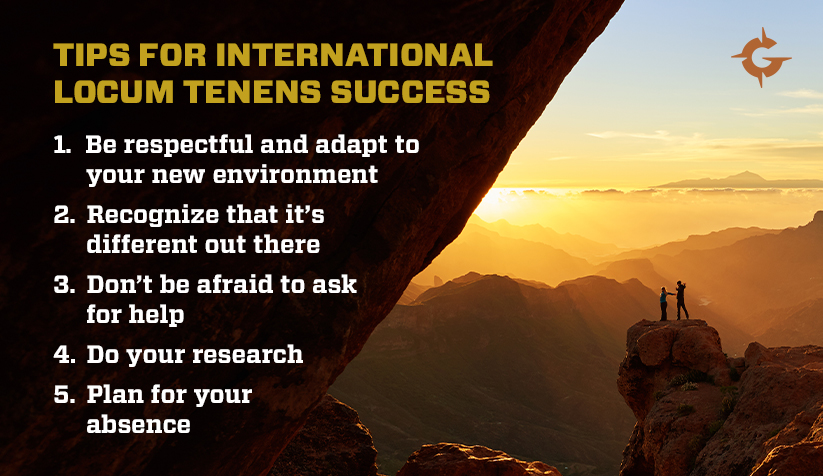 How do I ensure a successful international locum tenens assignment?
The following tips will help ensure you have a great experience once you arrive at your destination.
1. Be respectful and adapt to your new environment
All of our healthcare facility clients are extremely grateful for the help, but they're not looking for foreign physicians to come in and make changes. They have a system already. For instance, radiologists see backlog reads in New Zealand and need to be OK doing what they can do each day. They won't catch up on the backlog and aren't expected to do so. Although many things are similar, be prepared to be open-minded and collaborative. In most countries where we place physicians, the medical staff works in multi-disciplinary teams. Your colleagues may be on a first-name basis, so don't be surprised if no one refers to you as "Dr. [Last Name]." Nurses, techs, and midwives are highly regarded and know more about the local healthcare system than you, so do your best to win them over and learn the ropes.
LEARN MORE: What to know about locums in the Caribbean
2. Recognize that it's different out there
Understand that housing and transportation, and in some cases medical facilities, will be less sophisticated than you may be used to. The housing in New Zealand may not have air conditioning or central heating, for instance. Everything will be nice, clean, and comfortable, but may be more modest. Be open for the adventure and willing to go with the flow.
3. Don't be afraid to ask for help
Our recruiters have a deep knowledge of these locations and can help you know what to expect. You can also read what people who have already worked there have to say (on our blog, for instance). We can even connect you up with physicians who are willing to speak about their experiences in the same place you are planning to go.
4. Do your research
Try to learn as much as you can about where you're going. Find out what the cost of living is like, what types of goods you can and can't buy, and what the exchange rate will be if you're sending money back to the U.S. or digitally paying U.S. bills.
5. Plan for your absence
What are you going to do about what you're leaving behind? Make a plan for your home while you're gone. Are you going to rent it out, winterize it, or hire a house sitter?
WATCH VIDEO: How this OB/GYN delivered a baby on every continent (except Antarctica)
Live the adventure
No matter where you decide to go, an international locum tenens assignment can revitalize your practice of medicine, offer new experiences, and perhaps lead to an entirely new life and lifestyle.
To get the process started, give us a call at 1.800.760.3174 or view today's locum tenens job openings.